Skip to Content
Throwback to 2022 GPHG Event at Leela Palace Hotel New Delhi, India
Back Story
What is the GPHG?  The Foundation of the Grand Prix d'Horlogerie de Genève (GPHG)  is considered  to be the "Oscars" of the watch industry, the richest prize in the sport! Since its inception in 2001, with the support of the Canton and the City of Geneva, the main purpose has been been to reward and highlight the most remarkable contemporary creations and promote the art of watchmaking worldwide!
The GPHG puts on an annual competition involving several hundred watches marketed during the year and attributing the highest awards in their respective categories.
The GPHG awards ceremony held in November of each year draws elite representatives of the international watchmaking profession, united in honouring the finest creations and stakeholders who inject vitality and creativity into the watchmaking world. Twenty or so prizes, including the "Aiguille d'Or" Grand Prix (Best in Show) distinction are awarded on this occasion." Last year the Award ceremony will take place in Geneva November 10, 2022. 
To raise awareness and promote these incredible nominees globally, four separate events took place in addition. The first in New Delhi, India at the Leela Palace Hotel which kicked off on Friday, October 7 2022 and finished Sunday, October 9th 2022. Since I was in India at that time, I was thrilled to be able to attend the festivities and it was glorious! Not only did I run into some of the biggest rockstars in watchmaking new and old but I got to see all the watches that were nominated and won the 2022 GPHG Award,It was such an honor and privilege!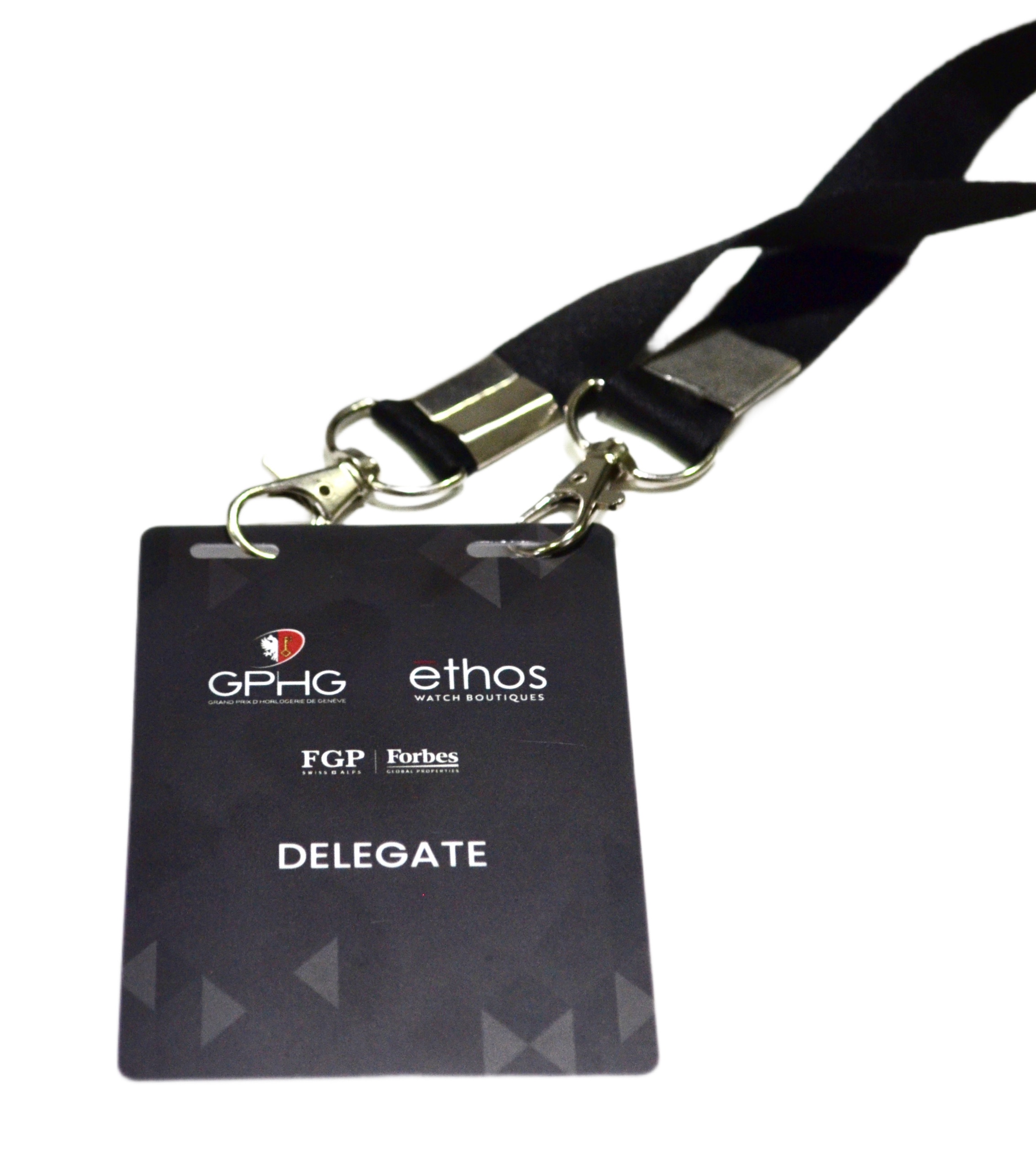 The Event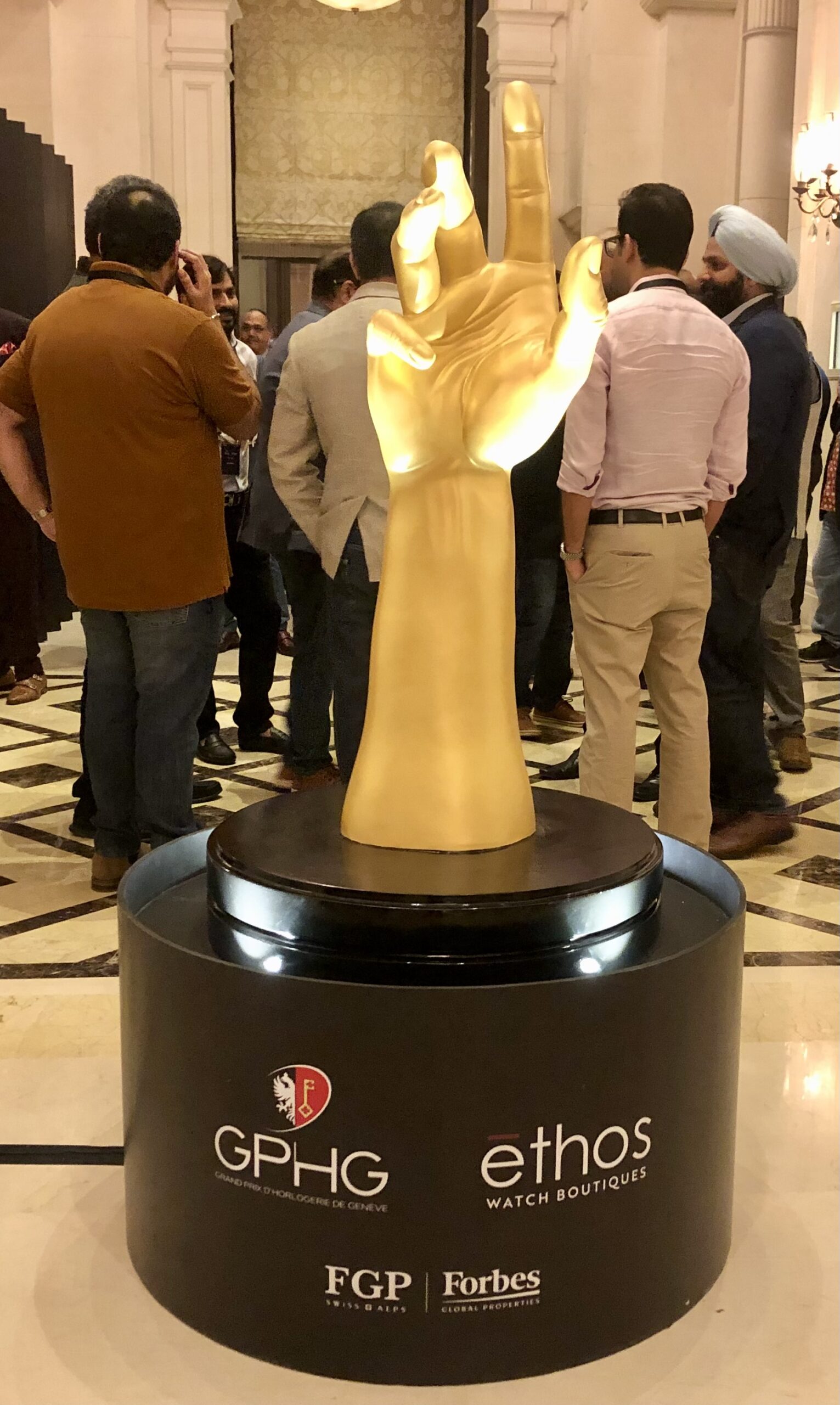 One brand that completely stunned me and took my breath away was Trilobe. Two of their watches were nominated for a 2022 GPHG Award, "Nuit Fantastique" and "Une Folle Journee" Trilobe is a NEW haute horology brand out of Paris. This past December they celebrated their 4 year anniversary as a luxury watch brand. I love how different it is from anything I have ever seen yet still honors tradition, excellence and the details the make high end watch making what it is. November 10, 2022 was the GPHG Award Prize ceremony and Trilobe Nuit Fantastique Dune Edition (pictured below) won the award in the Petite Aguile category. Unfortunately Trilobe Une Folle Journee (pictured below) did not win in the Men's category but absolutely could have, since it's quite a ground breaking piece of mechanics! What I love most is how it doesn't use moving hands to display the time. Time is liberated because of that. Instead the dial is comprised of three rotating discs that represent hours, mins and seconds and a fixed arrow which displays the time. Of course I had heard of the brand much before but I was most excited to see them because I immediately connected with it.
This 2022 GPHG event was not only a good way for me to keep current with what was going on in the watch industry with new and current brands but it fueled my passion for Trilobe and made me realize what I was there for. I needed to find out more and connect with the man that founded, developed and created this fantastic brand, Mr Gautier Massonneau. At only 32 yrs of age, he has already achieved what so many haven't. On Thanksgiving 2022, I interviewed him for my podcast which you can listen to, here. Gautier was gracious, candid, passionate and humble. We connected pretty much right away and this conversation propelled me to write the mother of all articles about the brand, which just published in print for Watch Time India earlier this month which you can read, here. For those unfamiliar with this brand I would highly recommend you take a closer look at their website then contact me if you are interested in purchasing one so I can point you in the right direction. They are very exclusive and hard to get but fortunately I  can help you get while limited supplies last!
                                                                     2022 GPHG Winner Trilobe Nuit Fantastique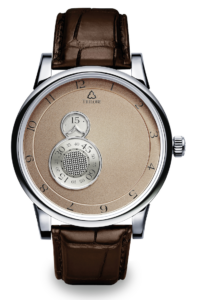 2022 GPHG Nominee Trilobe Une Folle Journée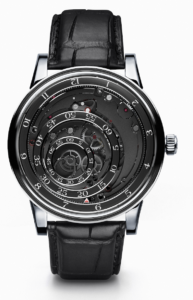 Due to the unpredictable and volatile market on certain Rolex, Patek Philippe and Audemars Piguet watches, prices are subject to change.