Skip to Content
Looking to Purchase a Luxury Timepiece?
Are you a first-time buyer or a seasoned investor?
Either way, I am here to guide you through the process from start to finish. Whether it be cars, suits, champagne, handbags, or watches, If you are NOT in the know and well versed, it can make one feel intimidated, inadequate, and frustrated to say the least! I have been in that situation before myself when it comes to wine and it sucks when there are people who know everything about it and all I know is that you shouldn't drink wine from a box! I am clueless, at least where wine is concerned! So similarly, I am sure there are many of you out there who want to know more about watches and be able to have informed conversations, but you may not have the confidence or even know where to start! There is so much to know; watch terminology, history, which brands hold their value, etc!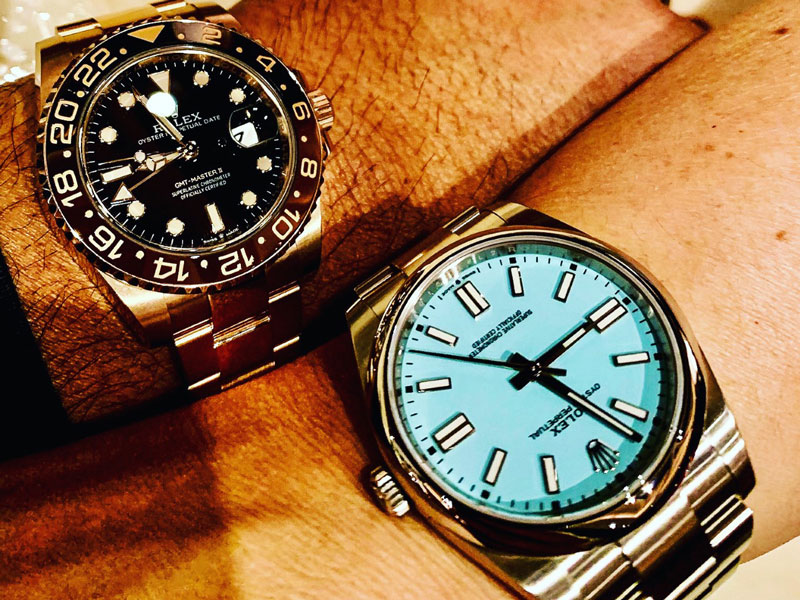 Want to Shop Online?
Skip the consultation and browse my new and pre-owned selection
Book a Consultation Today
Well lucky for you, I am here to help you. That's right! In no time, I can have you talking watches with the best of them. You may not know everything there is to know by the end of our journey about luxury watches, but you will know enough to have a good general understanding of watches, the brands, and everything that goes with it to be able to talk the talk and walk the walk! I can coach you through it all.