Skip to Content
Rolex discontinued the Milgauss at Watches & Wonders but could we see a new version?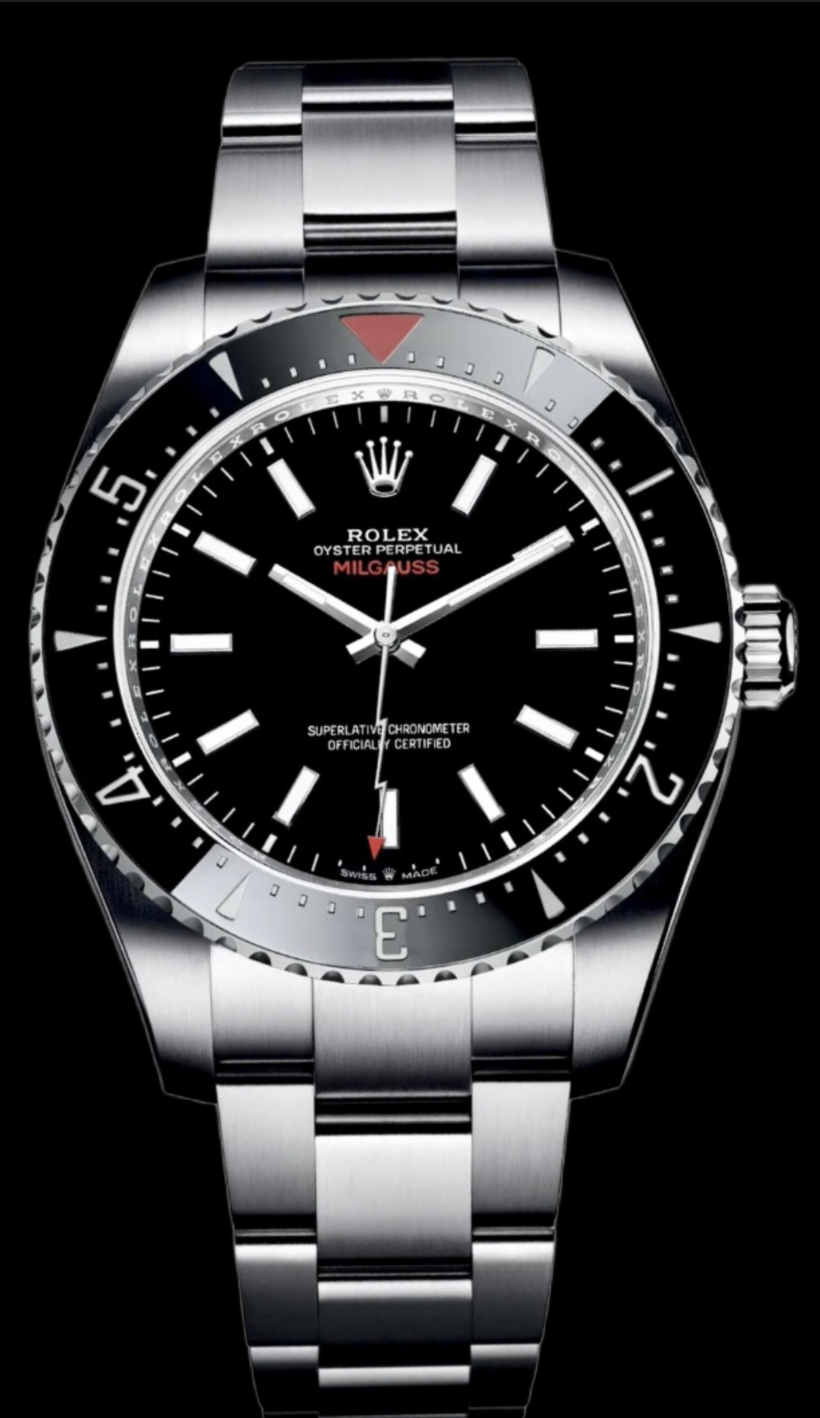 Supposed NEW Rolex Milgauss or April Fools Joke?
As a watch enthusiast and collector, I was drawn to the unique features of the Green Crystal Rolex Milguass when I purchased it back in 2011/2012. The orange lightning bolt seconds hand, anti-magnetic properties, 40mm case, and brushed and polished oyster bracelet were all reasons why I chose this model. Despite the green crystal not being my favorite element, I became fascinated with the watch's history and dreamed that Rolex would create a more sporty version resembling the original ref 6541 model from the 1950's.
Rolex has recently unveiled some exciting new releases at the Watches & Wonders fair, such as the RLX Titanium Yachtmaster, redesigned Daytonas, and GMTs in steel and gold with jubilee bracelets. They have also reintroduced the 40mm Rolex Explorer and launched a new Kermit green bezel Submariner. However, Rolex has decided to discontinue the current Milgauss, which leads to the question of whether they will release a new version?
Although Rolex dropped some NEW models at the Watches & Wonders that are not on their website, occasionally they surprise us with an Easter Egg. It's difficult to confirm the validity of the picture of a NEW Milgauss (above). I came across a photo of a supposed new Milgauss online, after reading the comments, it seemed more like an April Fools' joke. Nonetheless, this pic got me thinking that Rolex could be holding back a new version of the Milgauss or something similar. I haven't been particularly over the moon with the watches Rolex has released over the last decade that I would want to buy for myself, but this photo has convinced me that a new Milgauss could be in the works, and if so, I'd love to own it!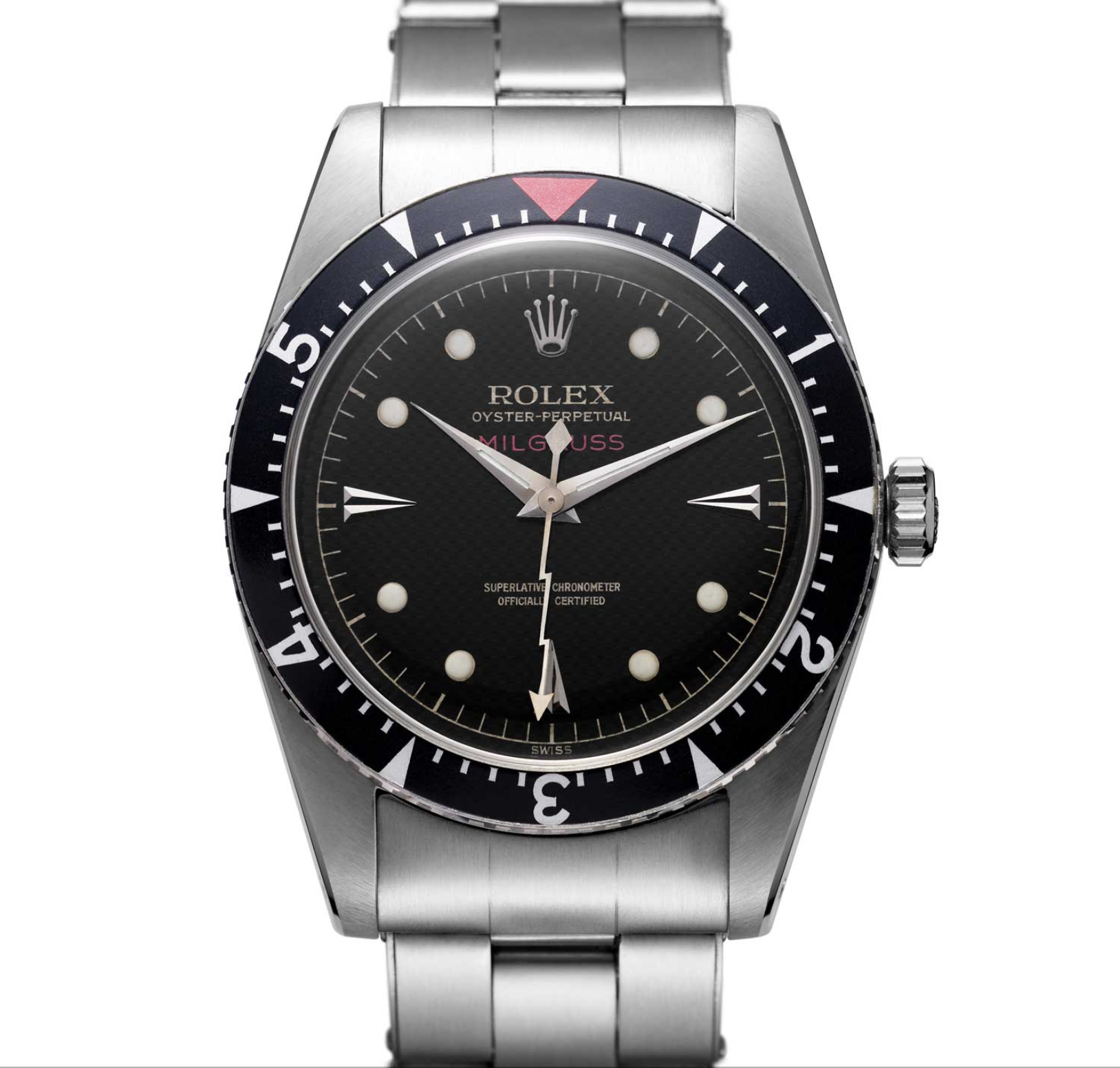 The original Rolex Milgauss ref 6541 model(pictured above) was produced in 1957 with only about 200 known examples, and it was replaced by ref 1019 (pictured below) in 1960.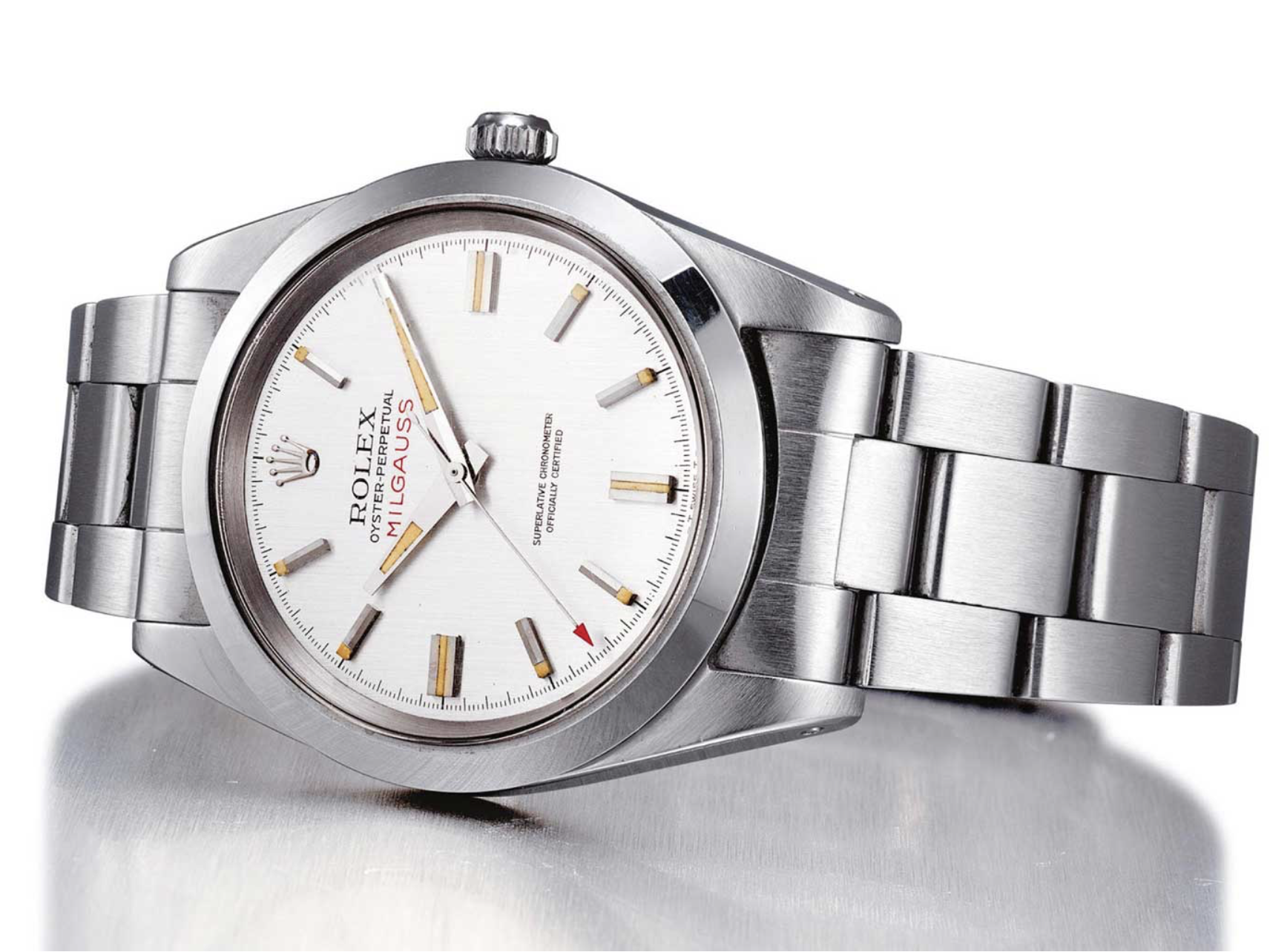 Rolex Milgauss ref 1019
Pic courtesy of Christie's
The modern-day Milgauss ref 116400 (pictured below), was released in 2007 with a green crystal (to celebrate its fiftieth anniversary) is more similar in design to ref 1019 than the original ref 6541 model except for the shape of the lightening bolt seconds hand which identical except the color. Nonetheless, I remain hopeful that Rolex will release a new Milgauss with the sporty features of the nineteen fifties model that I've been dreaming of. This unconfirmed picture at the top is a culmination of the 1957 ref 6541 and the recently discontinued 116400 where we see what looks like a ceramic rotating bezel w/red upside down triangle like the vintage one and the dial is more like the most recent reference but with a red tipped lightening bolt seconds hand. Milgauss is written in red underneath Rolex & Oyster Perpetual at the twelve o'clock position and the there are 11 index makers on the dial to signify hours. I think this would be very well received and finally give the Milgauss a proper redesign. Please stay tuned for more…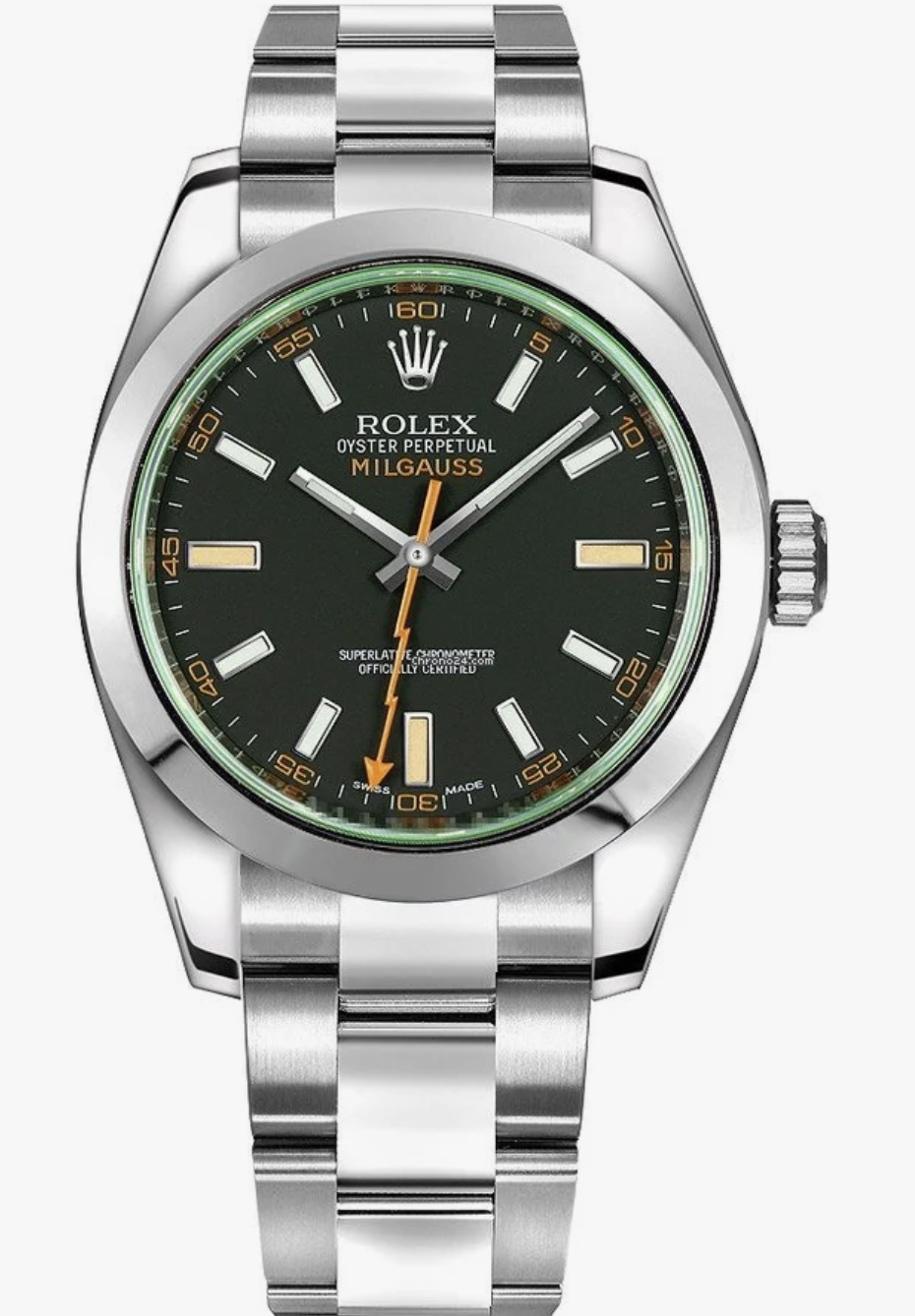 Due to the unpredictable and volatile market on certain Rolex, Patek Philippe and Audemars Piguet watches, prices are subject to change.