Skip to Content
Ressence released the Type 1 Slim Red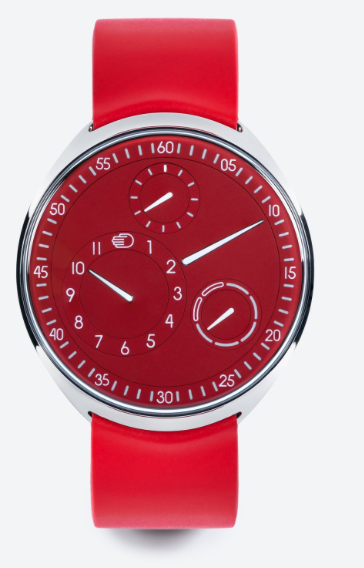 RESSSENCE TYPE 1 "SLIM RED"
PIC COURTESY OF WWW.RESSENCEWATCHES.COM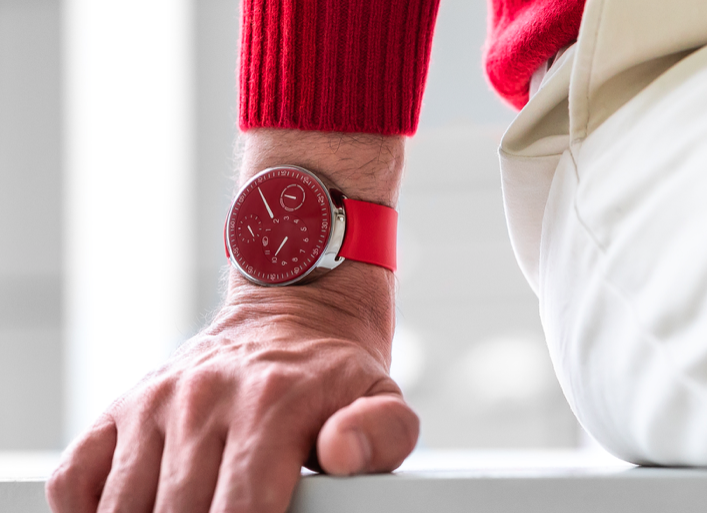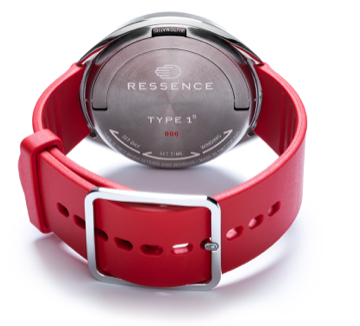 Back in the day when I was in luxury watch retail, very few brands had the balls to play with color and still be taken seriously. Today, it's almost becoming a standard where major and independent luxury watch brands are taking more risks using different tones and it's starting to pay off big for some!
There are very few luxury watch brands who can execute a watch in all red and still have their brand identity and integrity left in tact! So a lot of brands play it safe by doing variations of the same boring popular models or simply ripping off the style & design of bigger brands who have major success & global impact!
For those who are unfamiliar, Ressence is a relatively new brand that emerged onto the scene in 2010 from Antwerp Belgium. They stand alone in terms of their concept, design and mission!
Ressence just released the limited production, Type 1 Slim Red in grade 5 polished titanium. Much like the previous Type 1, this watch utilizes the Ressence Orbital Convex System (ROCS) to display the time. This ground breaking system improves on the conventional mechanical watch; it replaces the traditional multi-layered dial and hands with a display where hours, minutes and seconds orbit each other in a single plane.The ROCS system, comprising a total of 107 parts, is driven by the minutes axle of an automatic movement, beating at 28,800 vph with 36 hours of power reserve.
Not only does the red dial and red rubber strap add a refreshing and much needed pop of color, but it highlights the watch's functionality and usability in a way that ordinary colors don't. This watch also feels more like art combined with mechanics rather than just an interesting take on telling time. I love the contrast between the polished grade 5 titanium case and red dial made out of german silver. The white hands and pale grey minute markers, with additional rhodium edging to the hour and minute hands, enhance greater definition and legibility.
One of the most essential elements of the Ressence Type 1 "Slim Red" is it's pebble smooth feel, which is achieved by a domed sapphire crystal that stretches right to the very edge of the 42mm case. The watch has no crown, instead being wound and adjusted by a recessed lever that flips out from the caseback; improving ergonomics and making the watch equally wearable on the right or the left wrist, organically creating a more engaging bond between the wearer and the mechanical movement of the watch. Adding to the versatile, comfortable nature of the Type 1 Slim, this is the first time the watch has been offered only on a rubber strap.
Since the Type 1 Slim Red practically has no lugs, we are seeing primarily seeing the dial and crystal more than anything else. Even though it's 42mm in case diameter, just under 11mm in thickness and 46mm lug to lug, this is more wearable for everyday use and more formal occasions on smaller wrists as well.
The grade 5 titanium case and rubber strap also makes this watch super light and comfortable to wear. The buckle is also made out of grade 5 titanium and is a work of art in itself. As much as this watch looks and feels monochrome, it has a lot of character and style. It resembles something obscure and special that we could have seen in the eighties but haven't seen till now!
There are two movements in this watch. One an 2892 ETA base and the other is manufactured Ressence movement . This is a free standing movement on top of movement. The watch had phenomenal legibility at night and is water resistant to 1ATM.
If you are someone with great taste who appreciates the aesthetics of the digital age injected with a warm and rich red color, but wants something completely mechanical & finished to the highest standards, this watch is for you!
It's available for immediate purchase through my authorized Ressence retail partner for a limited time. This watch will only be produced until the end of this year and retails for $20,600 and includes shipping . Contact me HERE to order yours while supplies last!
TECHNICAL SPECS FOR THE RESSENCE TYPE 1 SLIM RED
Hours, minutes, seconds, weekdays
Grade 5 Titanium
42mm x 11mm
Grade 5 Titanium caseback (winding and time setting)
Red convex german silver dial (125mm radius) with 3 eccentric biaxial satellites inclined at 3° (hours) and 4.75° (seconds and week days)
White and red SuperLuminova
Patented ROCS 1 driven by the minute axle of a specially customised 2892/A caliber
36 hours
1 ATM
Red rubber strap with ardillon buckle
20mm
Made in Switzerland
Retail-$20,600
Due to the unpredictable and volatile market on certain Rolex, Patek Philippe and Audemars Piguet watches, prices are subject to change.