Skip to Content
Nomos Glashutte Orion Neomatik: Celebrating 175 Years of Exceptional Watchmaking in Glashütte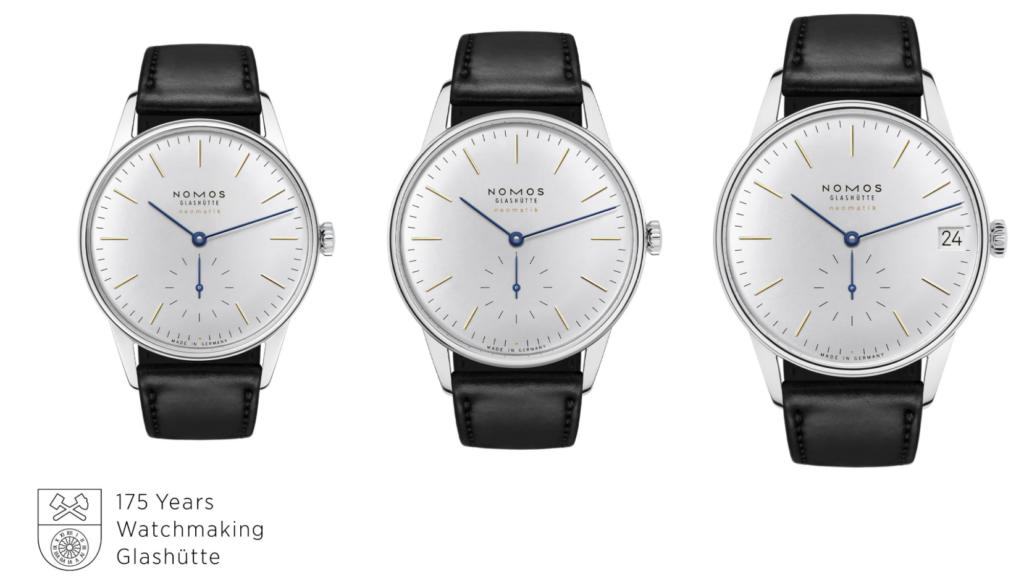 Since I can remember I have always been of fan of Nomos Glashutte Watches out of Germany. For those who don't know, they are a small independently family owned company who have been around since the fall of the Berlin Wall in 1990. Glashütte's longstanding tradition of watchmaking spans a remarkable 175 years. It's a tradition rooted in unparalleled craftsmanship, extraordinary precision, and a firm commitment to innovation. Today, the spotlight falls on a special edition collection that embodies this rich heritage: the Orion Neomatik—175 Years Watchmaking Glashütte.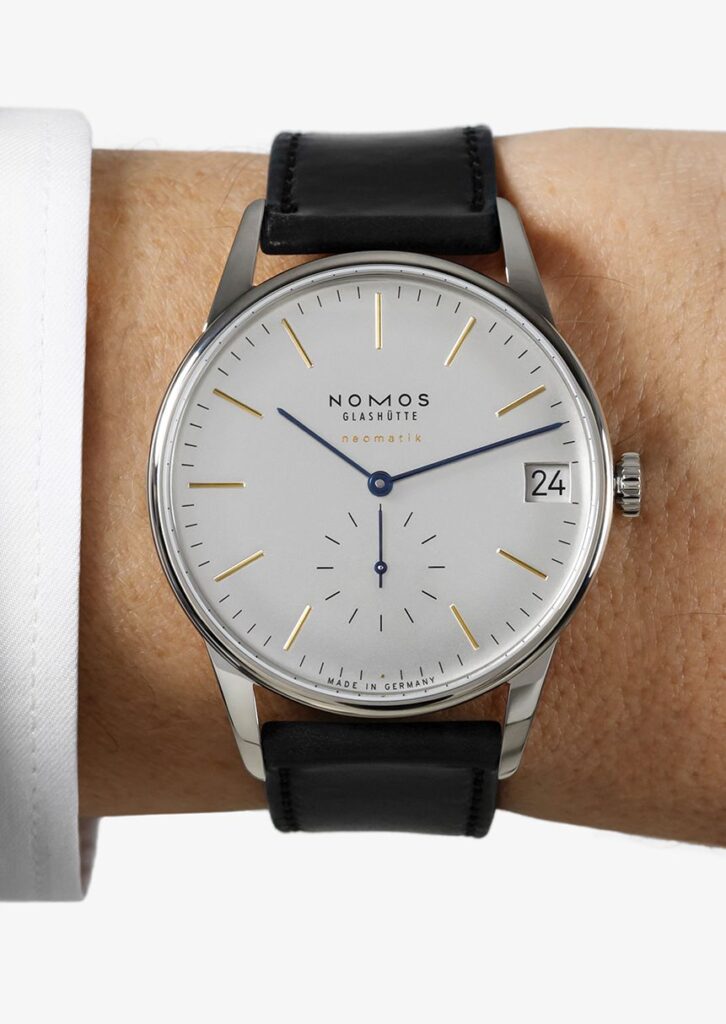 The Orion Neomatik draws its inspiration from the classic watches crafted by Glashütte's master horologists, while also looking to the future. Characterized by its golden indices on a white silver-plated dial and steel-blued hands—classic hallmarks of Glashütte watches—it is a timely tribute to the past. Yet, it is its cutting-edge automatic movements, a testament to the prowess of advanced caliber technologies, that distinguishes it as a timepiece of the future.
The Orion Neomatik range consists of three in-house built models, each limited to a mere 175 pieces—a poignant homage to the celebrated 175 years of Glashütte's watchmaking excellence. It's available in 36.4mm (retail $3,580), 39mm(retail $3,920) and 41mm (w/date retail $4,200).
The Orion neomatik 36.4mm (Reference 395.S1) & 39mm ( Reference 345.S1) strikes a delicate balance between simplicity and novelty. In the same vein, the Orion neomatik 41 date (Reference 365.S1) embodies this concept, further enhanced by the addition of a date feature positioned gracefully at three o'clock.
These automatic watches are as aesthetic as they are functional. Their elegant, lenticular form sits comfortably on the wrist while offering uncompromised visibility. Encased within are the groundbreaking calibers, designed to function with the utmost efficiency and precision, regulated according to chronometer values.
Each model's dial is silver electroplated, adorned with faceted gold indexes and tempered blue hands—elements that resonate with a luxurious clarity. The hour indices are subtly shifted towards the interior, and the sub-seconds dial lies in harmonious flatness—a detail that echoes Glashütte's enduring pursuit of perfection.
At the heart of these watches lie two pioneering calibers: DUW 3001 and DUW 6101—the motors of the next generation. The first neomatik caliber, DUW 3001, arrived shortly after the introduction of the NOMOS swing system. This caliber challenged existing standards with its sleek, elegant design. At only 3.2 millimeters, it's flatter and more sophisticated than any of its predecessors, a characteristic owed to the proprietary NOMOS swing system that keeps time from within.
Not to be outdone, the second caliber, DUW 6101, pushes the boundaries of innovation even further. Also known as the neomatik date, it's an advanced mechanism from Glashütte, with an exceptional stature yet slender height of just 3.6 millimeters. The date feature is meticulously positioned at the dial's edge, with the ability to be set forwards or backwards swiftly and easily—another testament to its user-friendly design.
The Orion Neomatik special edition range is a testament to Glashütte's 175-year legacy of watchmaking. It bridges the gap between tradition and future, embodying the essence of a time-honored craft while looking ahead with innovative mechanisms. These watches are more than just instruments of time—they are a tribute to an illustrious history, a celebration of a momentous milestone, and an embodiment of a promising future.
Due to the unpredictable and volatile market on certain Rolex, Patek Philippe and Audemars Piguet watches, prices are subject to change.