Skip to Content
Phillips Sells Patek Philippe for $6.2 Million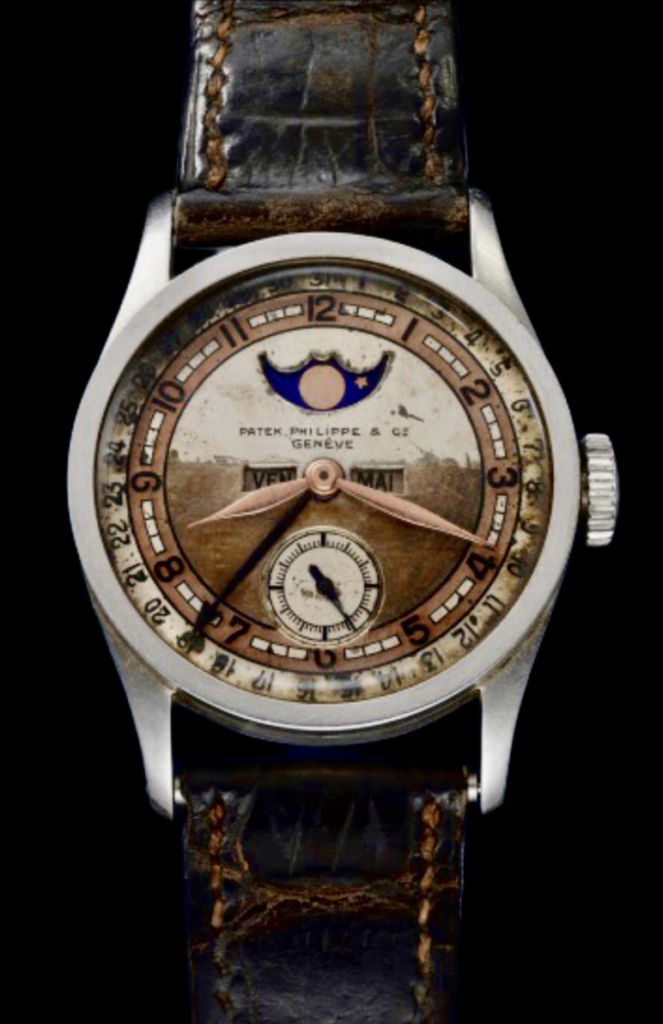 Since its sale in 1937, Puyi's Patek Philippe Ref. 96 Quantieme Lune wristwatch has been steeped in history and symbolic value. As one of only eight known timepieces of its kind (five platinum, two gold), it carries immense significance. Phillips auction house researchers have traced its origins to a sale at Guillermin, a Parisian luxury store situated in the Place Vendome, a prestigious location known for housing the world's leading jewelers. This watch sold at auction by Phillips in Association with Bachs & Russo for a whopping $6.2 USD at the Imperial Patek Philippe Sale at a recent Hong Kong auction May 23, 2023!
Thomas Perazzi, Head of Watches, Asia, Phillips, said: "I am thrilled with this groundbreaking sale for the international collecting community which kicked off our first watch auction series taking place at Phillips' new Asia headquarters. This historic sale was led by the priceless Patek Philippe ref. 96 Quantieme Lune which sold for HK$49million/ US$6.2 million and set three records the highest result for any Patek Philippe reference 96 ever sold, a record of any wristwatch previously owned by Emperors that have been auctioned, and the most valuable lot ever sold by Phillips Watches in Asia. And we are proud of the enthusiastic response we have seen from collectors internationally, as the watch and artefacts toured across the globe and then which they attracted participants from 56 countries between the ages of 25 and 60 joining in this evening's auction. We have also witnessed many collectors from different collecting categories such as Chinese paintings, ceramics and antiques who are new to Phillips vying for works offered in today's sale. We will continue to achieve great heights in our upcoming sales in Hong Kong and into 2023."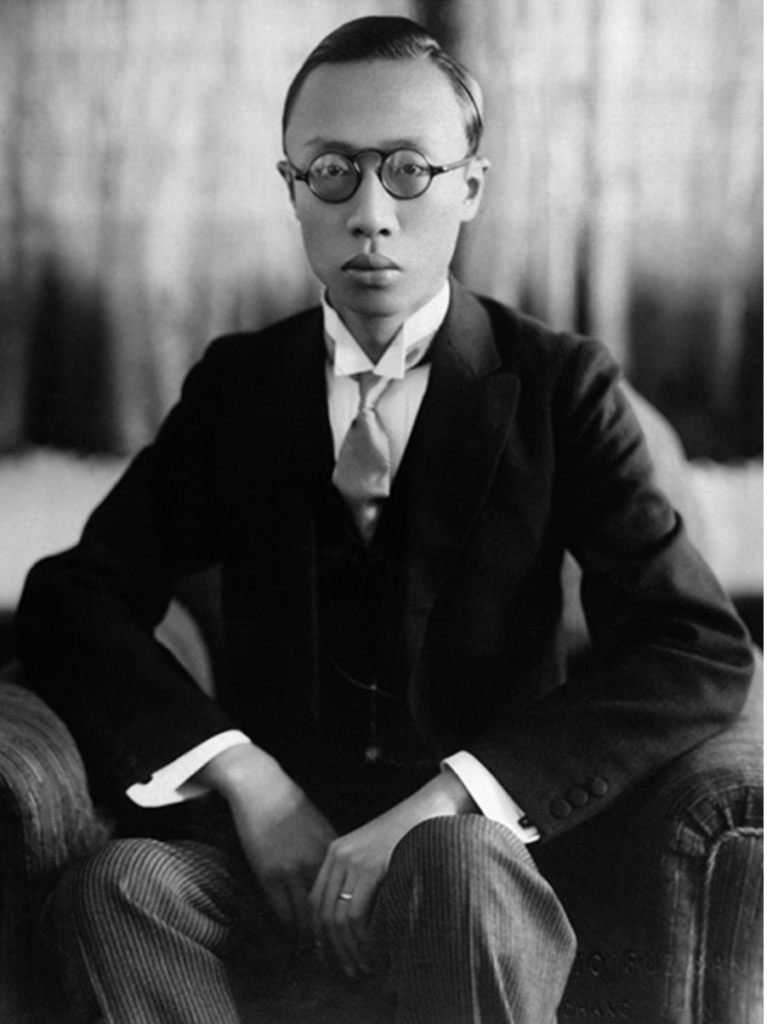 The journey of the watch, as documented, is a captivating tale. The Last Emperor of the Quing Dynasty, Aisin-Giori Puyi, was deposed, and his entourage were detained in a Khabarovsk prison camp known as Special Object No. 45, along with Japanese officers and Manchurian ministers captured by the Soviet Red Army in 1945. Puyi was charged as a war criminal. Amidst this, he passed the treasured wristwatch to Permyakov.
A memorable account from Puyi's nephew, Yuyan, revealed how this timepiece became a token of loyalty. Puyi gifted him the calendar-embedded platinum watch during their Soviet imprisonment. The exquisite timepiece, part of Puyi's daily attire during the Manchukuo period, held emotional resonance for Yuyan. The watch's journey continued when it was returned to Puyi, who then handed it to Permyakov. Eventually, the watch was passed on to Permyakov's heirs upon his death.
The Patek Philippe Ref. 96QL is a remarkable symbol of horological excellence and the iconic Calatrava design. Its understated aesthetics, clean lines, and pure platinum case are tributes to the influence of Bauhaus. Furthermore, the 30mm diameter timepiece upholds the hallmark Ref. 96 identity with its slim, round case, flat bezel, and tapered lugs.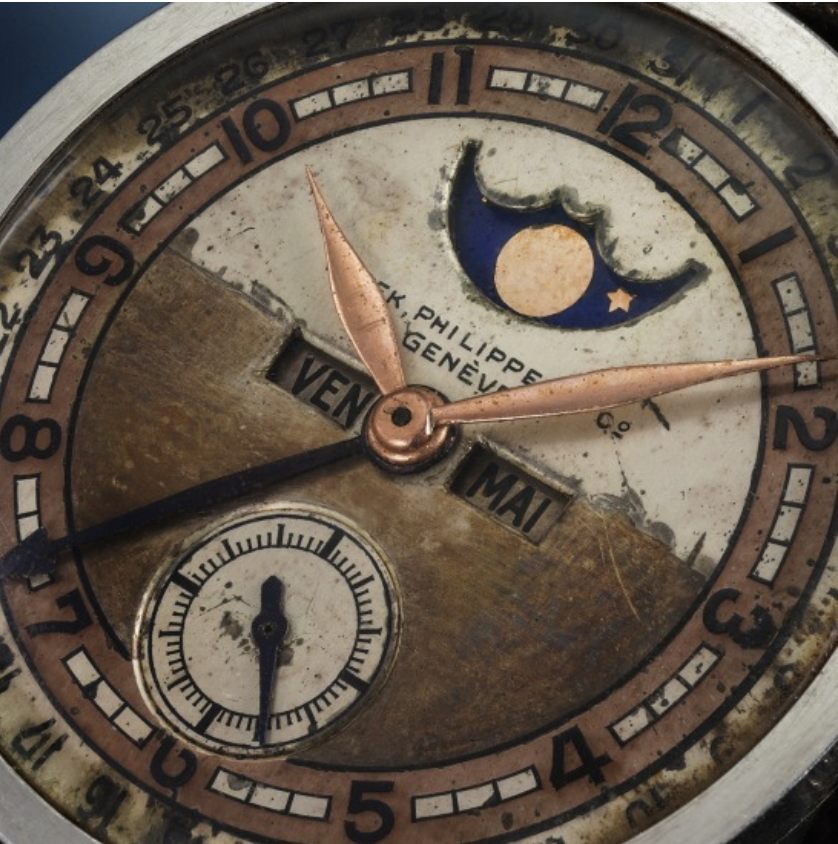 The French calendar, displayed through two apertures beneath the manufacture's signature, hints at its French origin, further emphasized by the platinum mask hallmarks stamped along with the "FAB. SUISSE" inscriptions on the inner caseback. The dial of the watch is another unique aspect; it is half off-white, half brass, a testament to an alteration borne from the boredom and idle curiosity of Puyi during his Soviet imprisonment.
Kept in its original untouched condition, this Patek Philippe Ref. 96QL timepiece represents more than just a horological marvel; it's a priceless artifact linking world history with Patek Philippe's legacy. This wristwatch, with its imperial provenance and intriguing past, is not just a treasured timepiece, but a tangible memento of a bygone era. Its allure extends beyond its status as a museum-worthy artifact; it offers a slice of the world's cultural history for discerning collectors.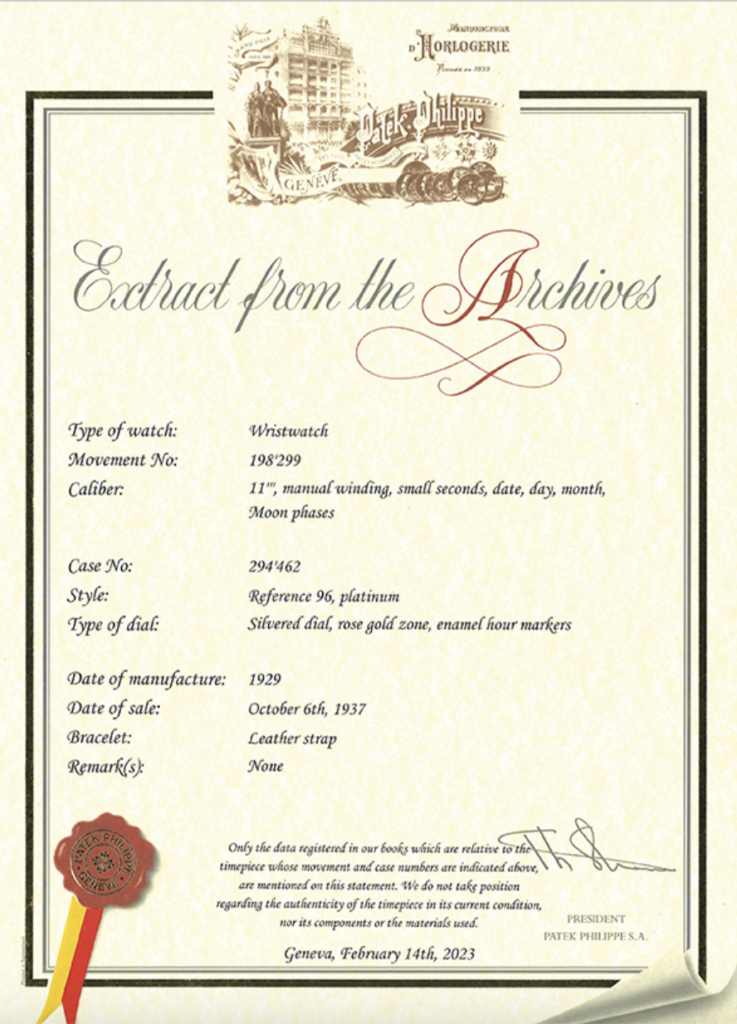 The dial of the Patek Philippe Ref. 96QL, with its unusual patina and curious alteration, bears witness to the intimate relationship between Puyi and his trusted servant, Li Guoxiong. This trusted confidante was tasked with inspecting the dial's composition, resulting in the distinctive half-and-half brass and off-white dial. The platinum-cased watch, marked permanently by the emperor's idle curiosity, thus serves as a testament to the trust Puyi placed in his closest servant.
Puyi's Patek Philippe Ref. 96 Quantieme Lune wristwatch is not just an exquisite example of horological craftsmanship, but a historical artifact with a remarkable story. Its voyage from Paris to a Soviet prison camp and then to Permyakov's heirs has imbued it with a rich legacy that extends beyond its mechanical excellence and aesthetic beauty.
Due to the unpredictable and volatile market on certain Rolex, Patek Philippe and Audemars Piguet watches, prices are subject to change.