Skip to Content
IWC revives an icon with a NEW Ingenieur automatic 40 at Watches & Wonders 2023!
Since I can remember, I have always had an appreciation and deep respect for the IWC Ingenieur. I started my luxury watch career back in the mid nineties selling IWC and the Ingenieur was always one of those watches I always admired from a distance because I couldn't afford it at the time even though I really wanted one.
One of the reasons I liked it was because it wasn't the AP Royal Oak or the Patek Nautilus which everyone into watches knew and talked about, but very few had even heard of the IWC Ingenieur. This made me have instant respect for it because I have never been one to follow the herd. Ironically, all three watches from these three different  brands were all designed by visionary design genius, Gerald Genta. That's why there are similar design cues when you look at all three, yet they are very different.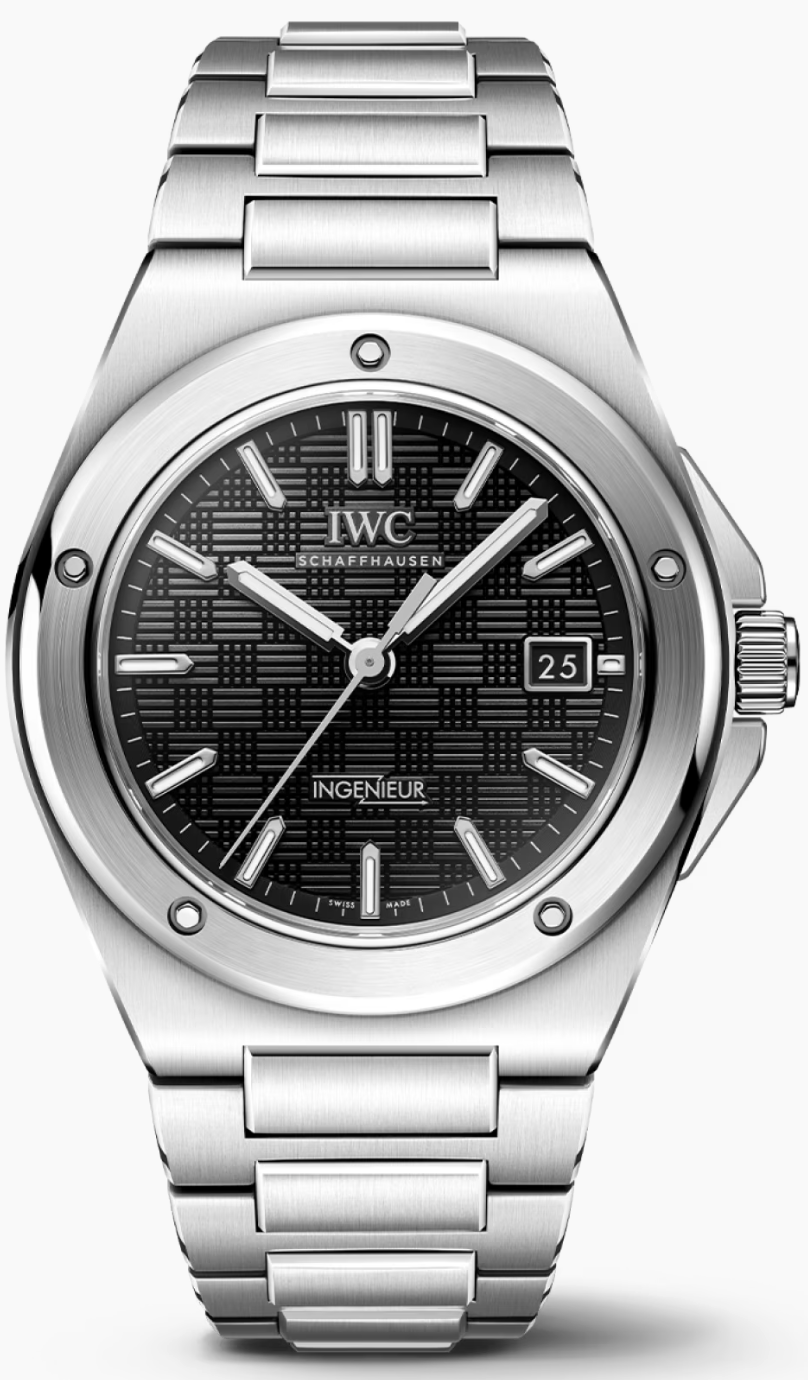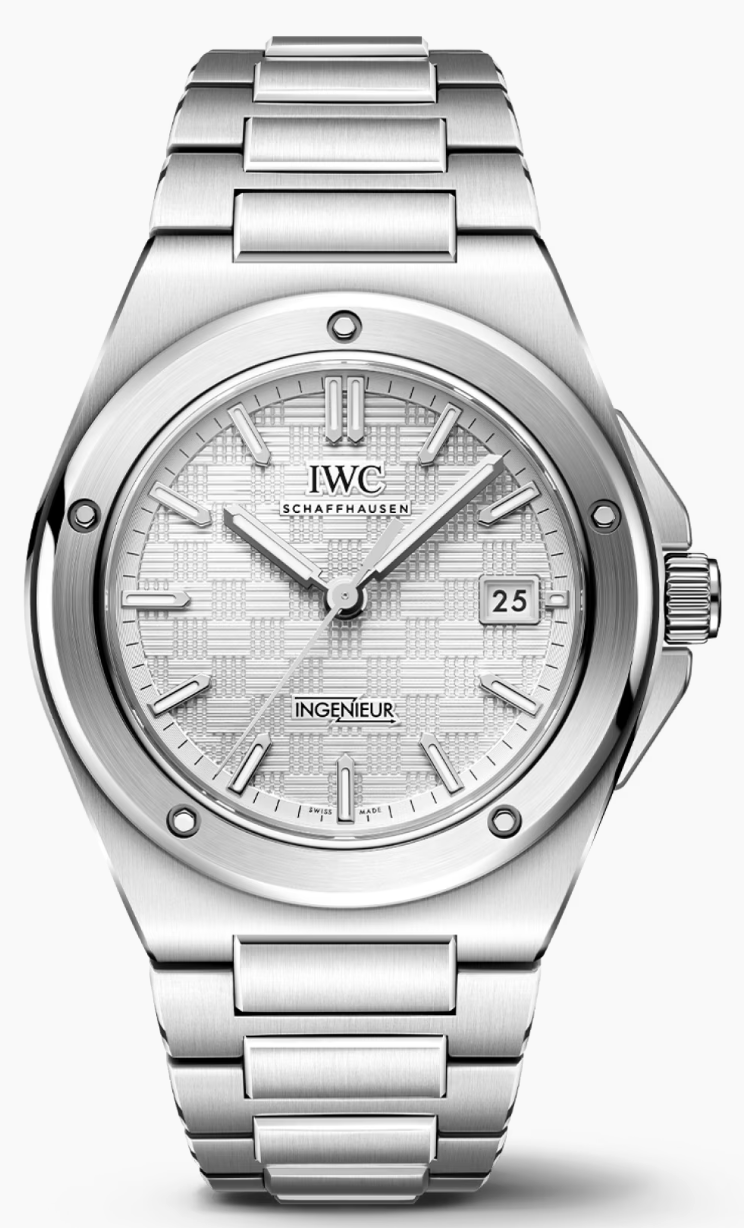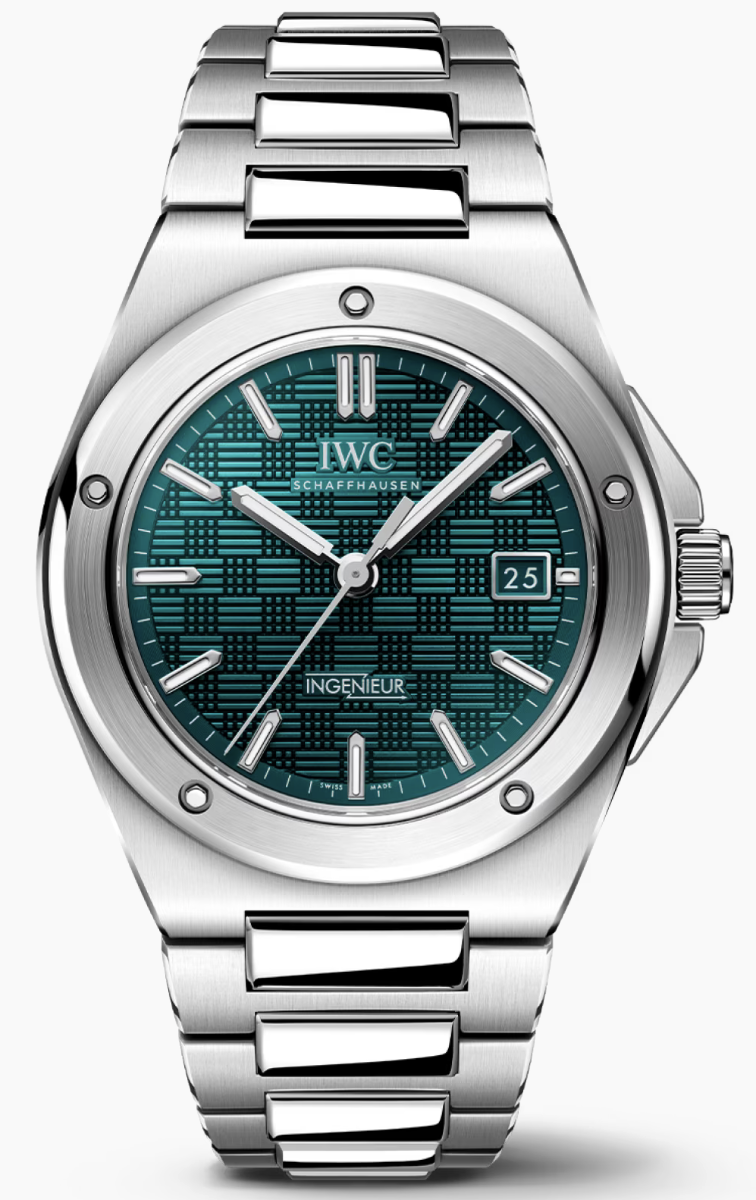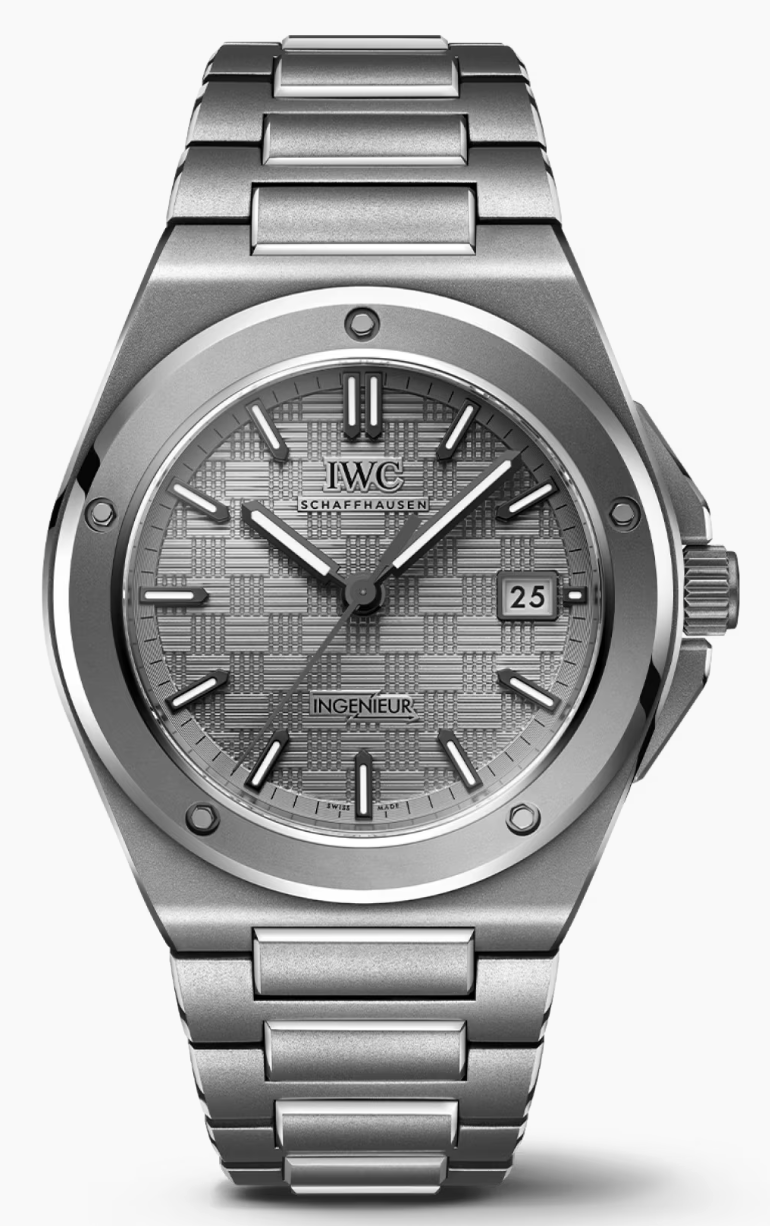 Today at the Watches & Wonders watch fair in Geneva, IWC has introducing a new Ingenieur Automatic 40, a watch that pays tribute to Gérald Genta's iconic Ingenieur SL from the 1970s while incorporating the latest technological advances. This sports watch features a characteristic round bezel secured with five polygonal screws, which not only adds to its bold aesthetic codes but also serves a technical function. The bezel is machined from a solid piece of metal and finished by hand with polished and satin-finished surfaces. The IWC Ingenieur automatic 40 is available in four different variations, stainless steel w/black dial($11,700), stainless steel w/Silver plated dial($11,700), stainless steel w/aqua dial ($11,700) and Titanium w/Aqua dial($14,600).
The movement is The 32111 Calibre is an automatic, self-winding movement with a power reserve of 120 hours, a frequency of 28,800 VPH (4 Hz), 164 components, and 21 jewels.One of the notable features of the Ingenieur Automatic 40 is its magnetic field protection, a technology that IWC has been known for in professional watches. The soft-iron inner case, a signature feature of the Ingenieur since 1955, was initially developed for the Pilot's Watch Mark 11. It conducts magnetic field lines around the movement and prevents them from reaching the sensitive components inside. This technology ensures that the watch can withstand high magnetic fields and makes it a reliable timepiece for professionals.
The watch also boasts a superb ergonomic design, making it comfortable to wear all day long. The integrated bracelet is made of high-quality stainless steel, which is both durable and stylish. The bracelet's H-link design was first introduced in Gérald Genta's Ingenieur SL and has since become an integral part of the Ingenieur's design language. The bracelet is seamlessly integrated into the case, making it a perfect fit for the wrist. The black dial, silver dial and titanium with grey dial all have a brushed finish, while the stainless steel Aqua dial version has brushed outer links and polished center links.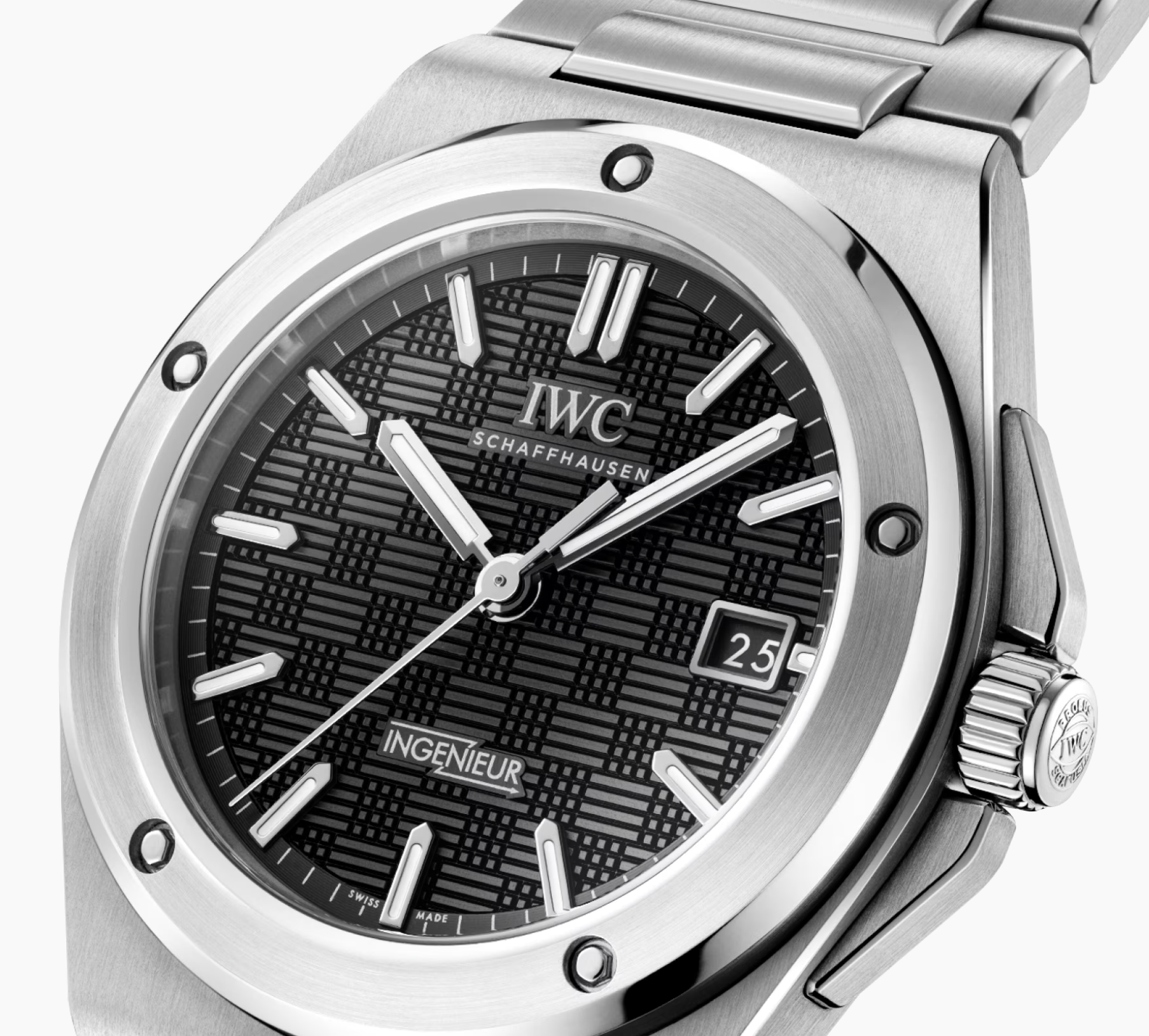 The black dial of the Ingenieur Automatic 40 is another eye-catching feature. It has a special structure that adds depth and dimension to the watch. The hour markers are applied and coated with luminescent material, making it easy to read the time in low light conditions. The watch is powered by IWC's in-house manufactured 32111 calibre, which is known for its accuracy and reliability.
The Ingenieur Automatic 40 is a versatile sports watch that can be worn for any occasion. Its 10 bars water-resistance ensures that it can withstand splashes and brief immersions in water, making it suitable for swimming and snorkeling. The watch's timeless design makes it a classic timepiece that can be passed down from generation to generation. The best part is that unlike the Patek Nautilus or AP Royal Oak this watch is priced at almost half the price of the others $11,700 for stainless steel and $14,600 for the titanium version,
Gérald Genta designed steel luxury sports watches with fully integrated bracelets defined a product category that was unknown to the Swiss watch industry in the 1970s. IWC commissioned Genta to redesign the Ingenieur in the 1970s, and his Ingenieur SL, Reference 1832, was launched in 1976. Its strong aesthetic codes, such as the screw-on bezel with five recesses, the dial with a special structure, and the integrated H-link bracelet, have shaped the history of the IWC Ingenieur to this day.
The new Ingenieur Automatic 40 is a perfect blend of Gérald Genta's iconic design and the latest innovation. Its bold aesthetic codes, superb ergonomics, high-quality finishing, and magnetic field protection make it a reliable and stylish sports watch. Its versatility and timeless design make it a classic timepiece that can be worn for any occasion. The watch's soft-iron inner case, water-resistance, and luminescent hour markers make it suitable for professionals and outdoor enthusiasts alike. The Ingenieur Automatic 40 is a true masterpiece that will stand the test of time.
Due to the unpredictable and volatile market on certain Rolex, Patek Philippe and Audemars Piguet watches, prices are subject to change.