Skip to Content
It's Official: Jean-Marc Pontroué Will Be The NEW CEO Of Panerai Watches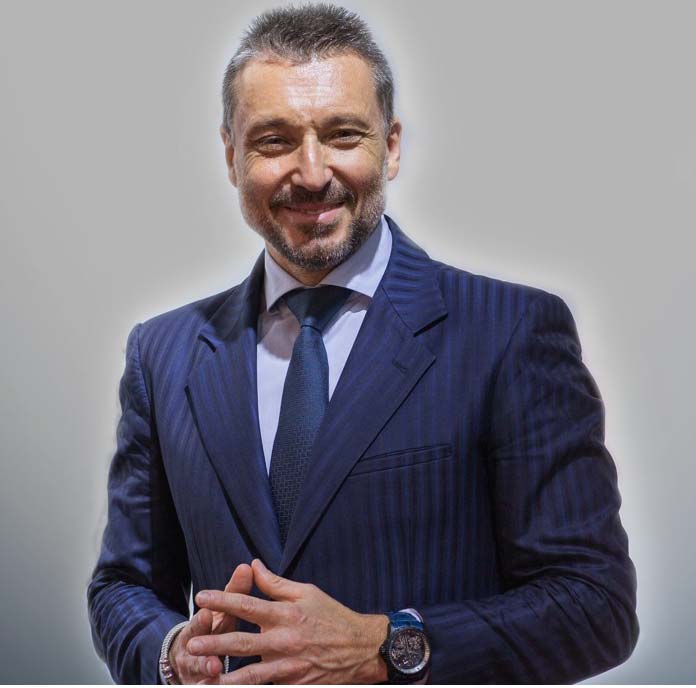 Jean-Marc Pontroué- NEW CEO of Panerai
Other than Rolex, Panerai is the only mainstream luxury watch brand that has ignited my passion for watches to another level. It's the brand that made me go from wearing a 40mm watch to a 44-47mm watch literally overnight. I am sure if you ask watch collectors, they would tell you a similar story. Those of you who are unfamiliar with Panerai, From 1860 to 1980 if you were a member of the Italian Navy, you wore a Panerai watch. The brand became available to the public in 1999/2000. I started selling Panerai in 2001/2002. The man responsible for the success of the brand from the very beginning is Mr. Angelo Bonati. He has been CEO of the brand for the last 17 years. Since he is so synonymous with the brand from every facet, it's hard to imagine anyone else at the helm. I am sad to announce that as of April 1, 2018, Angelo Bonati will officially step down as CEO of Panerai, a small brand that he turned into a global luxury powerhouse watch brand phenomenon for the ages! Since Mr. Bonati officially reached retirement age in 2016, the time has come for some new blood!
So who will carry on the torch as NEW CEO of Panerai? I thought it would be one of the various CEOs from Switzerland that I had befriended over the years, but it will be Jean-Marc Pontroué who I look forward to meeting in the future. Mr. Pontroue has been with the Richemont Group (which owns Panerai) since 2012, Up till now, he has served as the CEO of Roger Dubuis which is a Swiss high-end watchmaker and also part of the Richemont Group's collection of prestigious brands. This NEW role is a massive step up for Jean-Marc Pontroué. Just to give you some perspective, Roger Dubuis has annual sales of 80 million Swiss Francs and Panerai has annual sales of 450 million Swiss Francs. Mr. Pontroué was really responsible for taking direction from the late watchmaker Roger Dubuis and bringing his brand and vision into the modern age and be taken seriously. From the interviews that I have watched Jean-Marc Pontroué seems like someone who is focused, sharp and energetic. I am sure he will get the job done and inject NEW life into a very cool and historic brand like Panerai. We will just have to see what happens. Please stay tuned….
Due to the unpredictable and volatile market on certain Rolex, Patek Philippe and Audemars Piguet watches, prices are subject to change.