Skip to Content
Guess Who Was Interviewed By Revolution Magazine??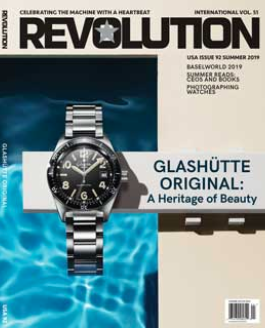 Hey watch fans!
I am excited to announce that my profile interview with Revolution Mazgazine is now live! Those of you who are unfamilar, Revolution is considered one of the best luxury watch magazines in the world with their highly immersive and original photos and content.
I am incredibly appreciative and honored to have had this special opportunity. Without ruining it for you, this interview was conducted by my colleague, Keith Strandberg. I have known Keith for over 20 years. This profile interview focused on a day in my life as the world's first, Luxury Timepiece Concierge at the Mandarin Oriental Hotel of Las Vegas (now the Waldorf Astoria). To check out the interview, please click HERE.
Due to the unpredictable and volatile market on certain Rolex, Patek Philippe and Audemars Piguet watches, prices are subject to change.