Skip to Content
Nivada Grenchen: A History of Innovative and Durable Watches
The history of Nivada Grenchen dates back to 1926 when it was established in Grenchen, Switzerland. The brand quickly became renowned for its selection of rugged tool watches that pushed the limits of what timepieces were capable of. Nivada Grenchen gained a solid reputation for creating watches that could withstand harsh environments and endure extreme conditions.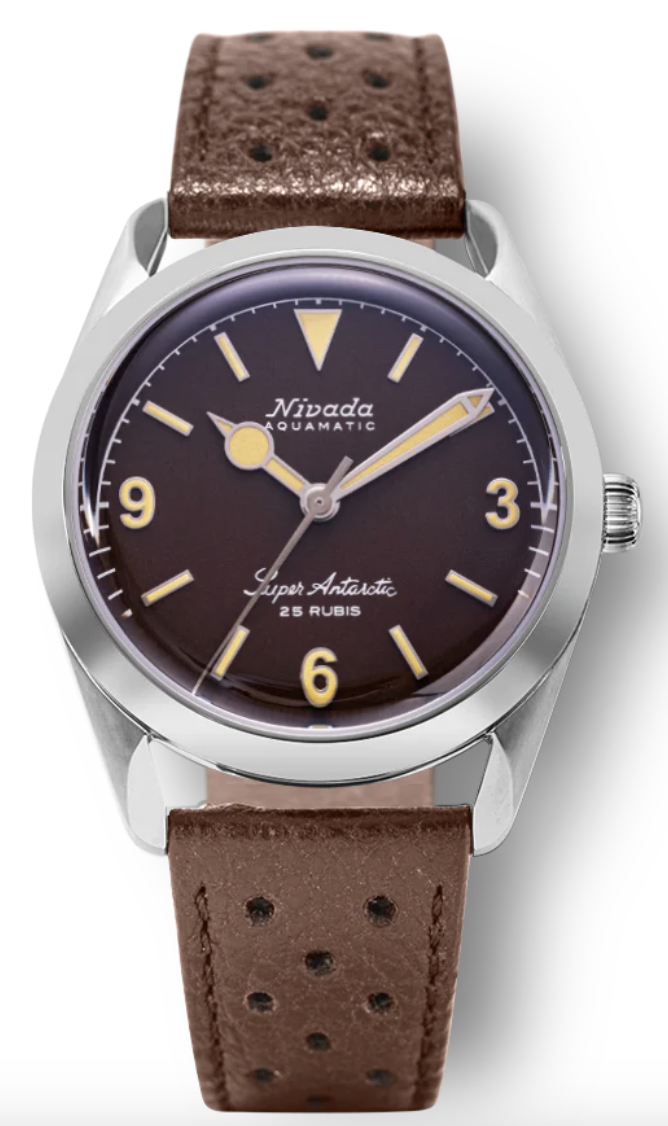 One of the brand's most famous models was the Antarctic, a waterproof and automatic watch that was worn by members of the American Navy's Deep Freeze 1 expedition during their journey through the South Pole. This watch demonstrated Nivada Grenchen's commitment to producing high-quality watches that could withstand even the harshest conditions.
Over the years, Nivada Grenchen continued to produce innovative watches that were highly sought after by collectors and enthusiasts. However, the brand experienced some setbacks in the following years, and it was eventually forced to cease operations.
In 2018, Nivada Grenchen experienced a rebirth when it announced the reintroduction of two of its most iconic models, the Chronomaster Aviator Sea Diver and the Antarctic. These models marked the brand's fateful comeback and were met with great enthusiasm by watch enthusiasts around the world.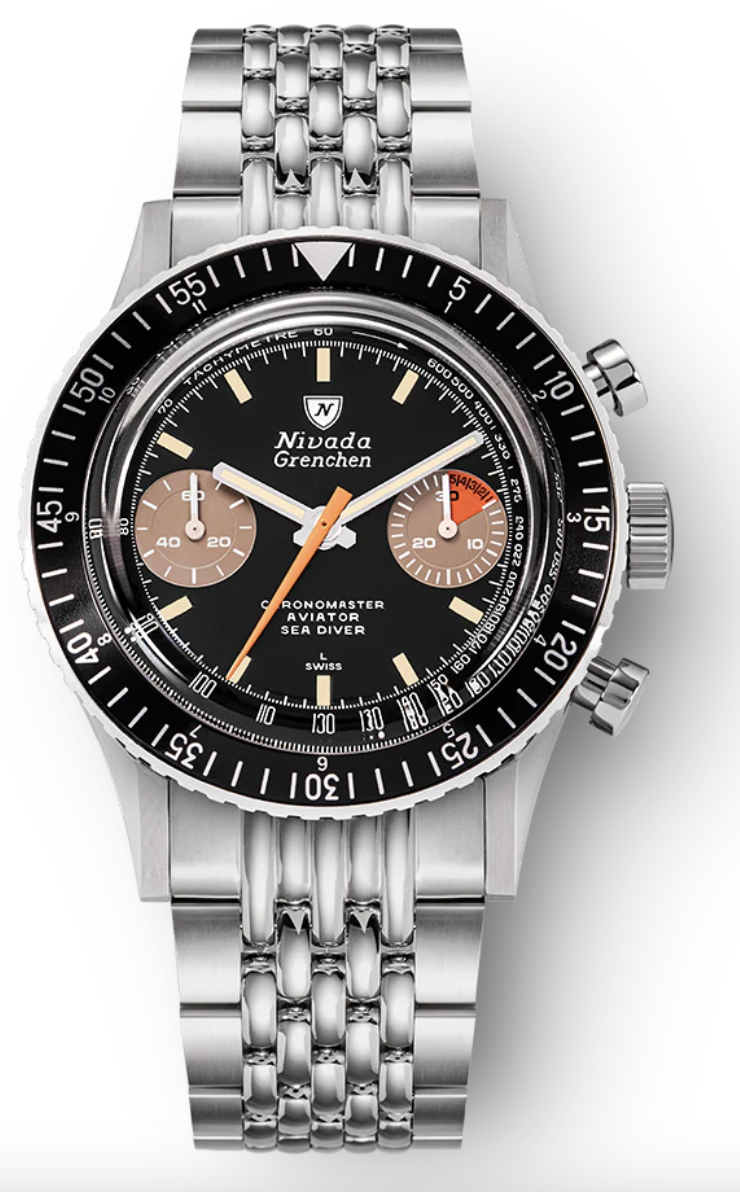 The Chronomaster Aviator Sea Diver was originally launched in the 1960s and quickly became a favorite among pilots and divers alike. The watch was designed to withstand the rigors of aviation and diving and featured a highly accurate movement that was reliable and durable.
The Antarctic, on the other hand, was first introduced in the 1950s and was designed specifically for use in extreme conditions. The watch was waterproof, shock-resistant, and anti-magnetic, making it the perfect choice for explorers and adventurers.
The reintroduction of these two iconic models marked a new era for Nivada Grenchen, and the brand has since continued to produce high-quality watches that are highly sought after by collectors and enthusiasts. Nivada Grenchen's commitment to producing innovative and durable watches has cemented its place in the history of watchmaking and ensures its continued success for years to come.
What makes Nivada Grenchen compelling for me is really the quality, styling and price points. For some, spending 3-5k for a tool watch is not a big deal, for others just getting into watches or otherwise, it's too much! This brand really offers a wide variety of everyday wearing tool watches with vintage design cues and similar styling to those brands that are far more expensive but in an original way starting under $1,000. After all the brand has been around for nearly 100 years. Check out the official Nivada Grenchen collection, HERE
Please note: I can help you order any watch within the current Nivada Grenchen collection as long as it's not sold out or discontinued. Contact me HERE to get started. 
Due to the unpredictable and volatile market on certain Rolex, Patek Philippe and Audemars Piguet watches, prices are subject to change.