Skip to Content
Simply complicated- The NEW Laurent Ferrier Grand Sport Tourbillon Pursuit
Over the last 10 years, Independent watch makers have emerged onto the scene and become just as or even more relevant than the typical luxury brands that everyone knows and talks about. Laurent Ferrier is one of those special independent brands that has made quite the global impact! For those unfamiliar with Laurent Ferrier, please check out my article here that I wrote in May of 2021.
What makes Laurent Ferrier so interesting to me is that unlike most brands who display all their complications full frontal for world to see, those details are executed more subtly through their exhibition case backs while the dial remains clean, symmetric and unhinged.
A great example of this is the NEW Laurent Ferrier Grand Sport Tourbillon Pursuit (pictured below). To the onlooker at a glance, it may appear to be a clean and elegant sports watch, but when you closely inspect the details and turn it over, you very quickly realize how technical, complicated and well finished it is.
This watch was inspired by motor sport racing, which the two founders of the brand, Laurent Ferrier and François Servanin are quite familiar with since they were both former experienced and passionate  race car driver's at 24 hrs of LeMans. Since sunrise is the ideal time to be behind the wheel of the infamous Sarthe circuit, The Grand Sport Tourbillon Pursuit is quite the nod to this incredible experience.
The 44mm cushion shaped case is constructed out of Grade 5 titanium, the movement is the in- house calibre LF619.01 Tourbillon w/ double balance spring. This device is based on the principle introduced by Abraham-Louis Breguet in 1801, and complemented for the first time by a double hairspring. The major advantage of this construction is its ability to keep the balance centred on its axis, while compensating for the effects of gravity and thereby guaranteeing the extreme reliability of the rating system. This ensures greater precision and stability. The movement was developed in collaboration with movement specialists, La Fabrique du Temps, which was acquired by Louis Vuitton in 2011
The dial is gradient pink opaline and features hours, mins and sub seconds at the 6 o'clock position where Tourbillon Grand Sport is written in a lighter color above it. The bracelet is also made out of grade 5 titanium and
Laurent Ferrier is next level when it comes to high end luxury watches. It's for that man or women who wants to wear the best and doesn't care if any one knows what it is. In fact it's probably preferred!
Retail-175,000 CHF's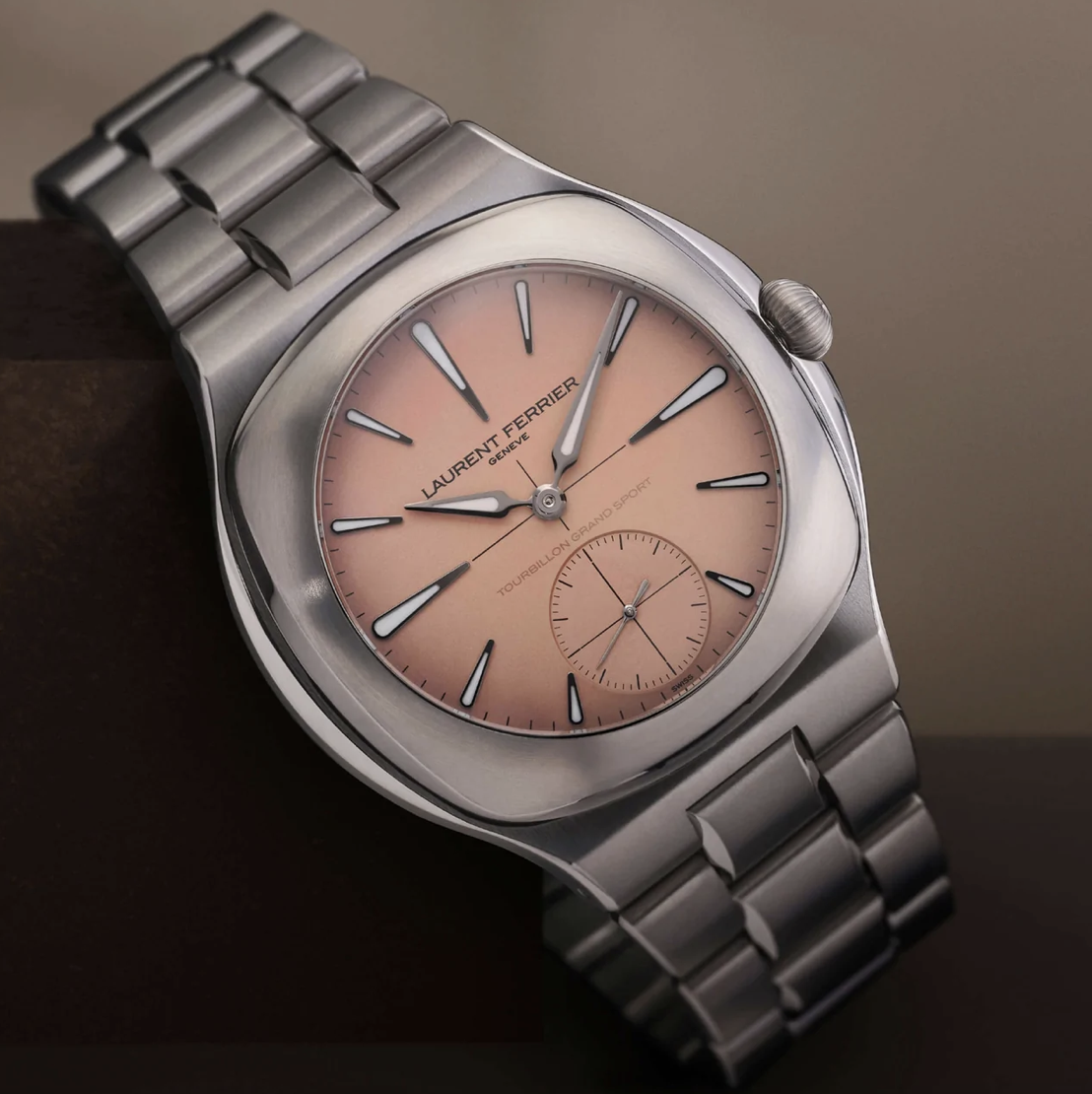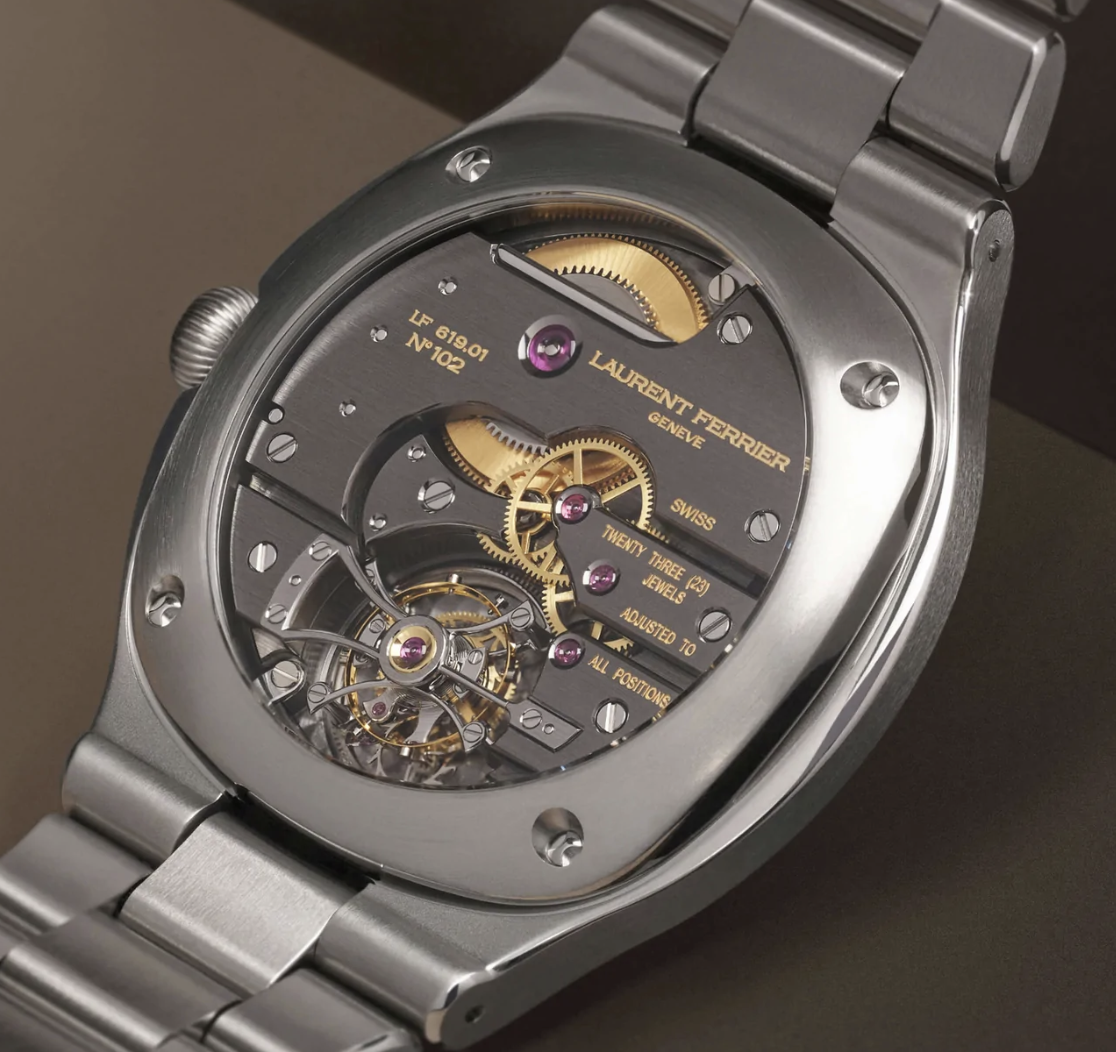 Due to the unpredictable and volatile market on certain Rolex, Patek Philippe and Audemars Piguet watches, prices are subject to change.