Skip to Content
Breguet Acquires A 1957 Type XX Chronograph For Its Museum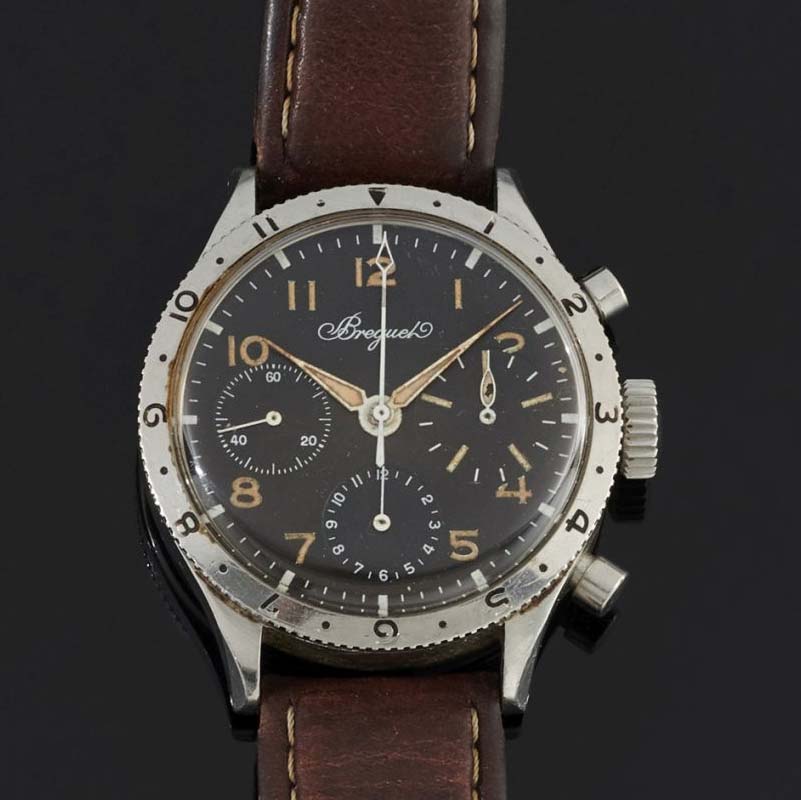 Breguet 1957 Type XX Chronograph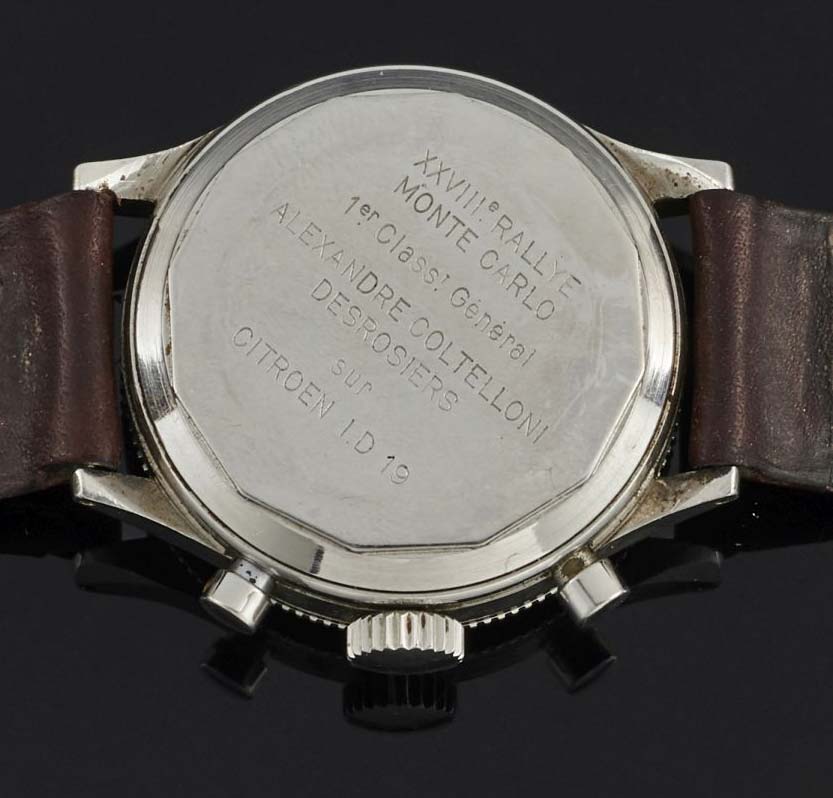 Caseback of the Breguet 1957 Type XX Chronograph
The Breguet Museum and its President, Marc A. Hayek, have recently acquired a splendid Type XX dating back to 1957. It was gifted to the winner of the 1959 Monte Carlo car rally by Esso, the oil company. This historical model was sold at an auction organised by Pescheteau-Badin in Paris.
The Maison Breguet began developing its first wrist chronographs in 1935. Twenty or so years later, it launched production of the Type XX as part of a commission from the French armed forces. The famous chronograph was used by the French Air Force and French Fleet Air Arm up to the early 1980s. The Type XX proved so successful that the Manufacture issued it in a civilian version equipped with a "flyback" function. Favored by pilots, this horological complication instantly resets to zero-reset the chronograph hand with a mere press on the lower pusher.
The Type XX chronograph recently acquired by the Maison belongs to the first generation of timepieces developed for the general public, and is distinguished by a brushed steel case along with slightly curved lugs. This model also features a 38 mm case fitted with a screw-in back, as well as a graduated rotating bezel. It is also designed with a so-called 'tropical' dial that has acquired a beautifully homogenous patina. The originality of this model lies in the fact that it shares strong ties with motorsports.
Produced in 1957, it was sold on November 21st of that same year to the Esso company, which donated this timepiece to the 1959 winners of the 28th Monte Carlo Rally, engraved with their names. This engraving also reveals that the victorious vehicle was made by the famous French car manufacturer, Citroën.
This new acquisition is thus enriching the wide range of historical Breguet watches on show in its Paris and Zurich museums, as well as in their Shanghai counterpart.
The Type XX chronograph will be displayed during London's City Concours event on Jue 7th and 8th as part of the Breguet exhibition. So check it out if you happen to be " across the pond".
Due to the unpredictable and volatile market on certain Rolex, Patek Philippe and Audemars Piguet watches, prices are subject to change.