Skip to Content
Patek Philippe Made A Guest Appearance On The HIT Show Billions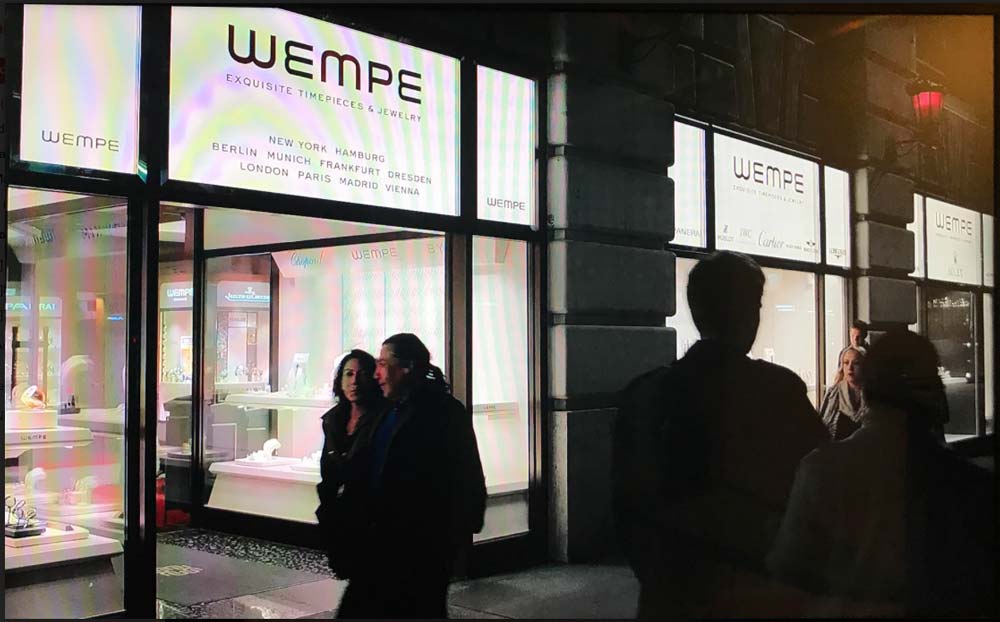 Wempe luxury watch boutique in NYC located 700 5th Ave, New York, NY 10019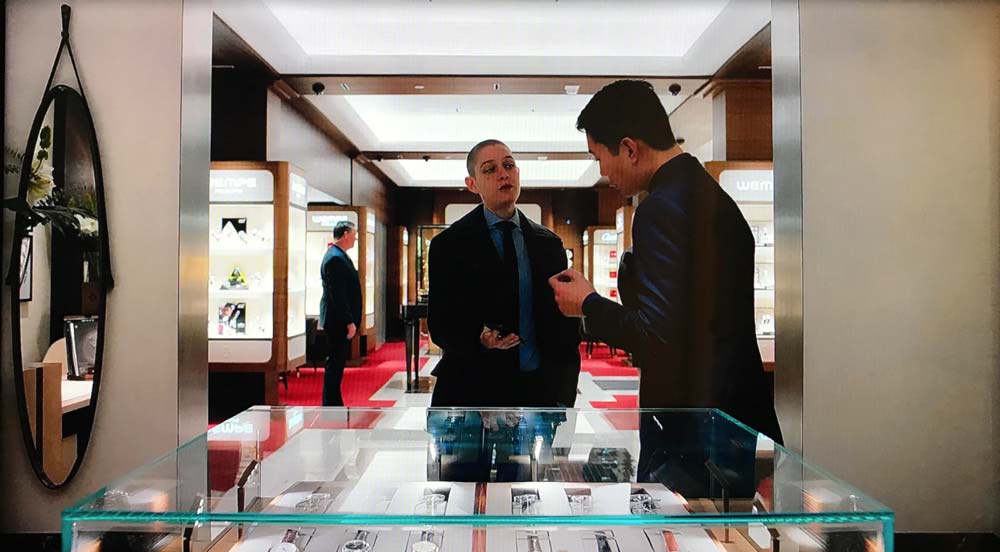 Taylor played bt Asia Dillon asking the sales associate if he has a certain model watch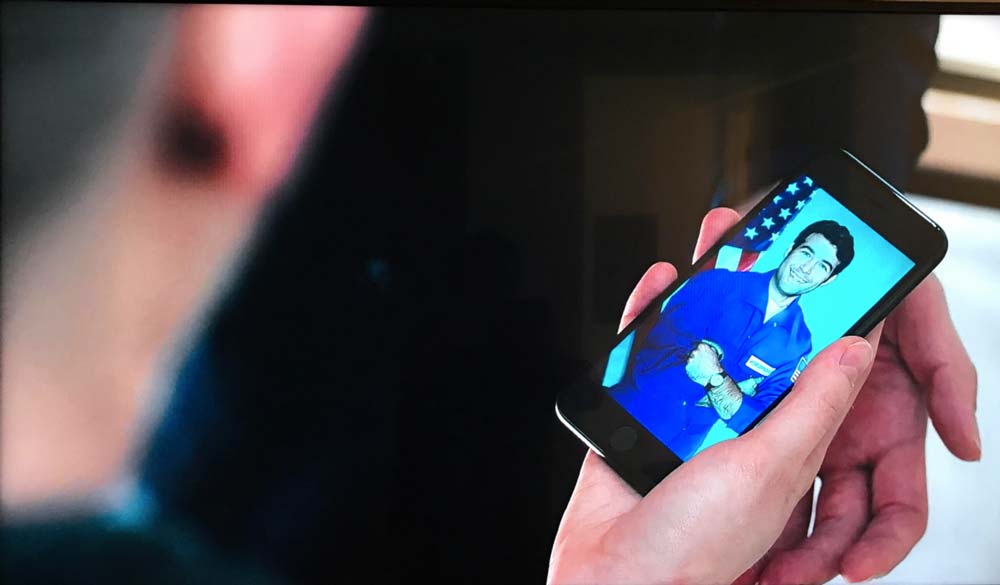 Taylor played by Asia Dillon showing the sales associate the watch on the iphone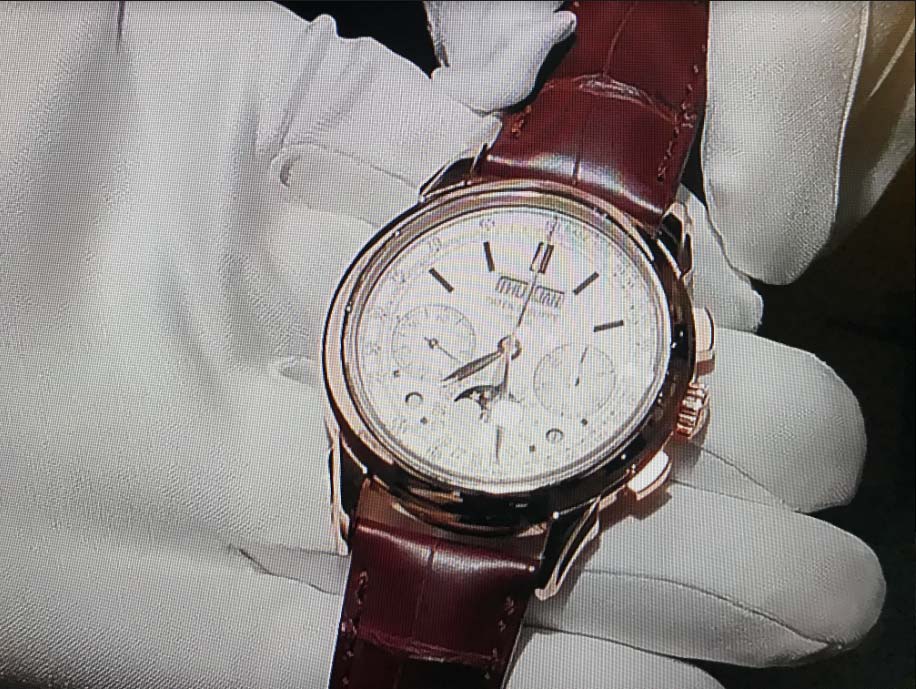 Patek Philippe 5270R in rose gold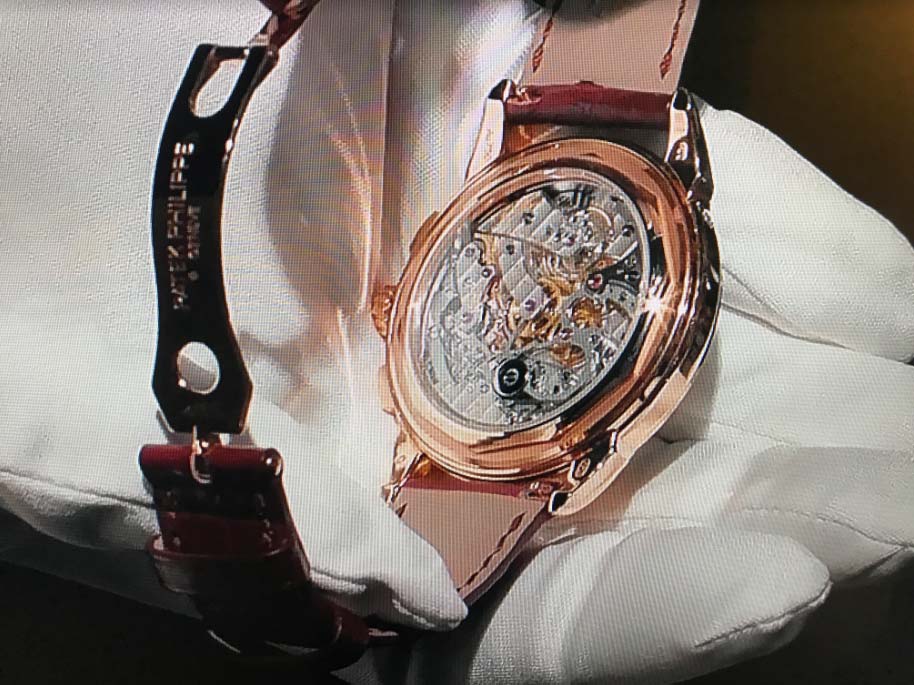 Patek Philippe 5270R in rose gold sapphire crystal case back with inch dust cover
I am a huge fan of the show, Billions. On the latest episode towards the end of the show, Patek Philippe made a guest appearance. There is a scene where Taylor, a supporting actor on the show played by, Asia Dillon walks into Wempe, one of the premier luxury watch boutiques in NYC and shows the sales associate a picture on the iPhone of a character on the show wearing a certain watch. Taylor says " Do you have this model?" The sales associate replies to the "5270 R in rose gold? We do have one." The sales associates go in the back and bring out the watch on a tray to Taylor and say "perpetual calendar chronograph, silver opaline dial, day, month, and leap year in apertures, moon phase. sapphire crystal case back with inch dust cover, fold-over clasp in 18k rose gold, $164,400. You are welcome to try it on." Taylor replies "Ill take it." And then in the next scene Taylor is wearing the watch and walks into a restaurant to meet Axe played by actor, Damian Lewis one of the central characters on the show who plays a Billionaire and he notices the watch and says "Nice Piece."
What I love most is the entire time there was no mention of the brand, Patek Philippe. If you were paying attention, all you needed to see was the closeup of the dial and movement to know that it was a Patek Philippe watch in case you weren't sure. This was subtle yet impactful. When the sales associate walked out from the back with the watch, there was a Patek Philippe shop in shop boutique with the brand name and that was it. To me, this was incredible product placement for the brand and for the retailer, Wempe. This show is a big hit and is watched by millions of people, so this builds brand awareness on a global scale. If you haven't had a chance to check out the show Billions, it airs on Sundays on Showtime at 7 pm EST or 10 pm PST. This is definitely a binge-watch worthy show. So check it out!
I'm a Luxury Watch Concierge
I can guide, assist and advise you on your luxury watch purchase and source the timepiece from authorized dealers
Wanna talk watches with the best of them? I can teach you how. Start today, and you will be talking like a watch pro in no time!
Due to the unpredictable and volatile market on certain Rolex, Patek Philippe and Audemars Piguet watches, prices are subject to change.