Skip to Content
The Audemars Piguet Royal Oak 37mm Self Winding Is A Great Luxury Watch For Women!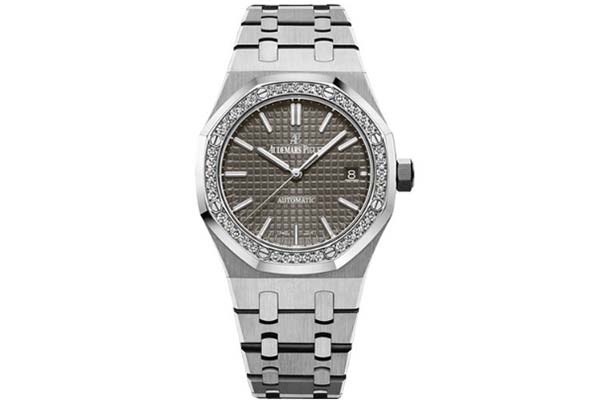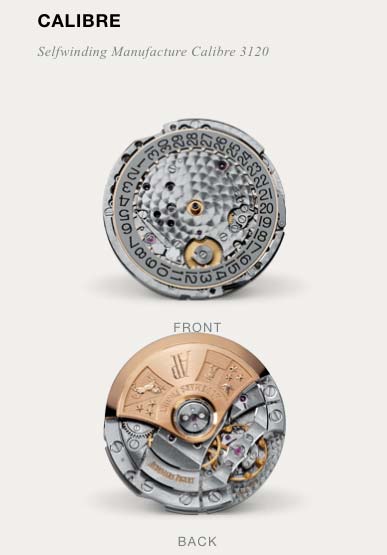 The Audemars Piguet Royal Oak is one of the most iconic watches in history. It was first released in 1976. The 37mm self-winding version pictured above combines all the elements of what makes this watch so great. The watch has a sprinkle of diamonds on the bezel to make it elegant for women.
Most watches with diamond bezels for women today are quite obscene and overpowering. The beauty of this AP Royal Oak 37 mm self-winding is how subtle yet feminine the diamonds make this luxury timepiece. Since the watch is quite modern, geometric with mostly brushed surfaces, the diamonds actually gives it character and refinement.
When you look at what's available for women today between $5,000-$20,000 it mostly all looks the same. Women are stereotyped that they should only be wearing watches as an extension of their jewelry, an overpriced accessory really. This watch has iconic style, technical design, and elegance all at the same time. What's even better is that it has as much going on under the hood as the rest of the watch. The movement is the self-winding in-house AP calibre 3120. This has a sixty-hour power reserve with functions of hours, minutes, seconds and date. The dial is grey ruthenium-toned dial with "Grande Tapisserie" pattern, white gold applied hour-markers and Royal Oak hands with luminescent coating. It has a water resistance of 50 meters and the bezel is set with 40 brilliant cut diamonds amounting to almost a full carat.
Because Audemars Piguet is a very high-end luxury Swiss watch brand, the common person will have no idea what it is. It flies under the radar which kind of softens the $22,100 price tag. I know for most this incredibly indulgent, opulent and downright expensive purchase, but for some this may be the perfect gift to get that special woman in your life.
I'm a Luxury Watch Concierge
I can guide, assist and advise you on your luxury watch purchase and source the timepiece from authorized dealers
Wanna talk watches with the best of them? I can teach you how. Start today, and you will be talking like a watch pro in no time!
Due to the unpredictable and volatile market on certain Rolex, Patek Philippe and Audemars Piguet watches, prices are subject to change.