Skip to Content
A Rare And Unique White Gold Rolex Daytona Will Be Auctioned Off By Philipps In May!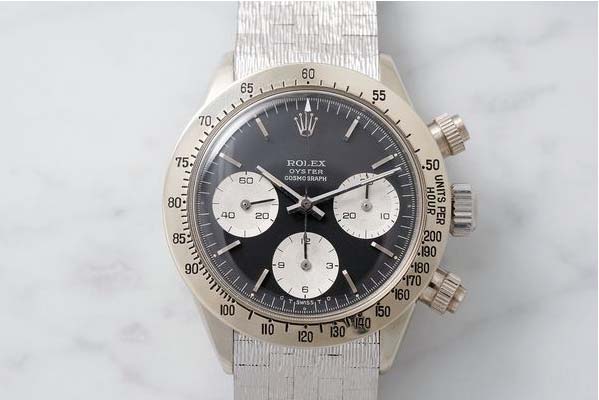 Rolex Daytona reference 6265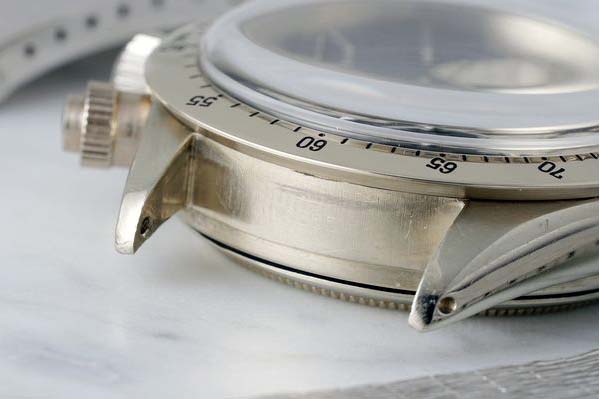 The case and pushers of the Rolex Daytona reference 6265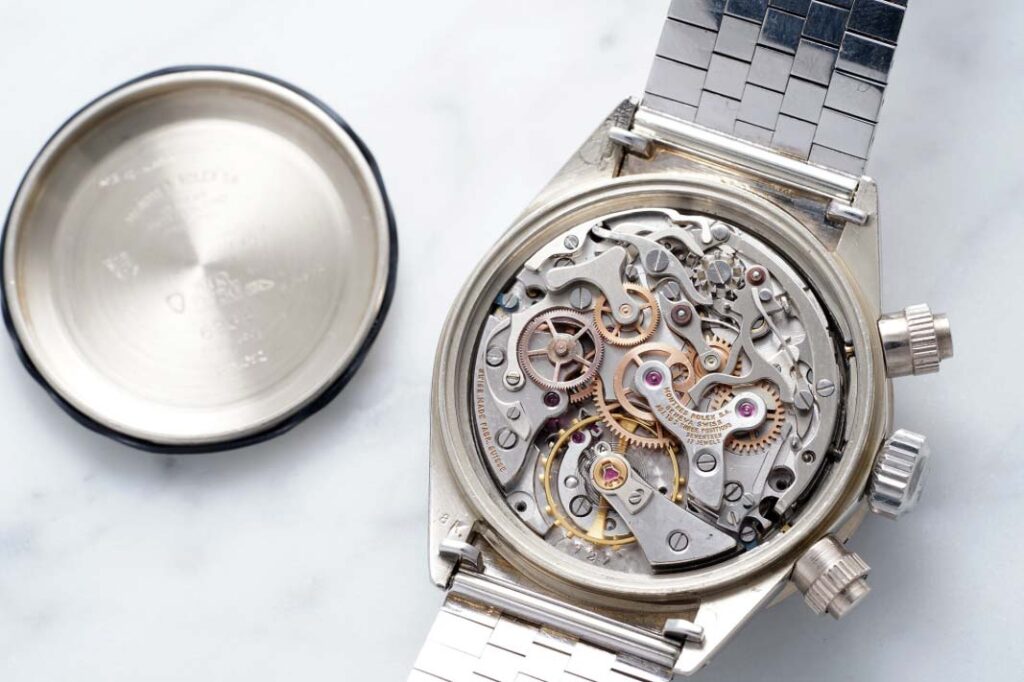 The movement of the Rolex Daytona reference 6265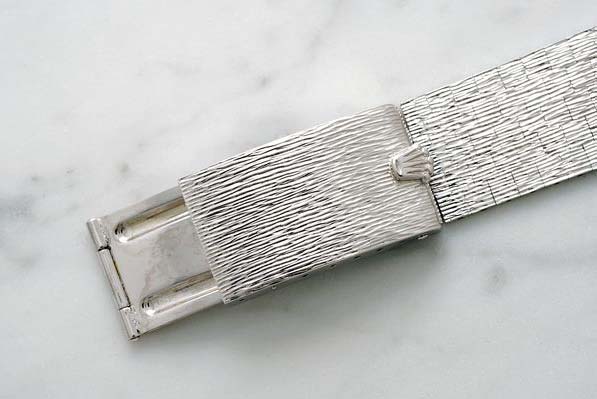 The bracelet on the Rolex Daytona reference 6265
Since Paul Neman's "Paul Newman" Daytona became the most expensive watch sold in history last year, the Daytona market has exploded into another stratosphere! On May 12, 2018, Philipps will have an auction called, The Daytona Ultimatum. One particular watch that everyone will be watching closely will be the unique and rare white gold Rolex Daytona reference 6265. This watch is being sold to benefit the charity Children Action, where 100% of the proceeds will go to the charity.
What Makes This Watch So Special?
For starters, vintage Rolex Daytonas were only made in stainless steel,18k yellow gold, and 14k yellow gold. So to have a vintage white gold Rolex Daytona from that era go to auction is like finding a unicorn. This rare white gold example was produced in 1970 and sold through a German retailer in 1971. The dial is a Sigma dial with white gold markers and the case retains the proper hallmarks as well. The crown is stainless steel, not white gold, that's just how the case was made. The bracelet is original and made by Rolex but was added to the watch later by the current owner. It's made out of white gold and has an unusual but interesting bark finish. Service marks left on the case back between 1971 and 2010 suggest the watch returned to Rolex on several occasions, and in some cases, to Rolex Geneva. The rest is anyone's guess!
The current owner of this watch, John Goldberger says he woke up one day and realized this watch, which had been the source of so much personal joy, should have a much wider impact on the world. "I like to discover previously unknown watches," said Goldberger. "The search for these pieces is the most enjoyable part of purchasing a new watch." And that's why he has decided to part ways with this incredible and priceless piece of Rolex history. The estimate of Mr. Goldberger's Rolex is 3 million CHF's (roughly 3.1 million USD's). Please stay tuned for the final auction results in the days to come!
I'm a Luxury Watch Concierge
I can guide, assist and advise you on your luxury watch purchase and source the timepiece from authorized dealers
Wanna talk watches with the best of them? I can teach you how. Start today, and you will be talking like a watch pro in no time!
Due to the unpredictable and volatile market on certain Rolex, Patek Philippe and Audemars Piguet watches, prices are subject to change.