Skip to Content
Should I Buy A Pre Owned Rolex Watch?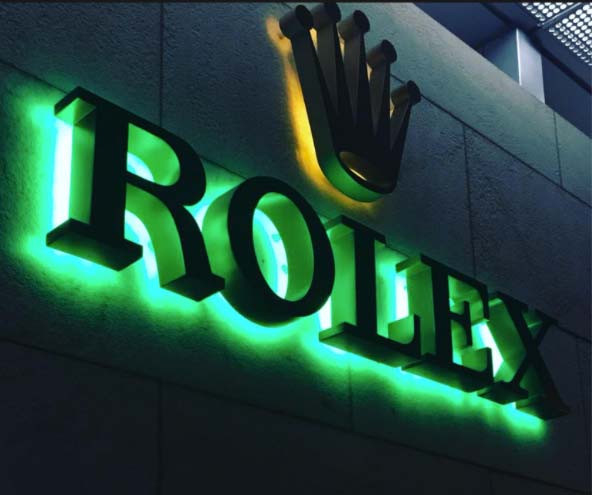 I often get asked, " Should I buy a pre-owned Rolex?" At the end of the day, it's all about personal preference. There are some amazing Rolex timepieces that you can buy pre-owned and save yourself some money in the process. For some, it's all about price and getting a good deal. For others, it's about finding the dream piece they always wanted regardless of price. There are some Rolex watches that are discontinued or sold out through authorized retail channels. So, the only way to acquire what you are looking for is to find it pre-owned. Personally, I like to buy watches new so I have the security of knowing that it's real and that I have a brand new 5-year Rolex warranty.
Buying a Pre-Owned Rolex Watch: What to Know
The most important thing for me when buying a pre-owned Rolex is to consider the source that you are dealing with to help you acquire the piece. Make sure it has box and papers and if not papers then at least service records of when the watch was last professionally cleaned or serviced. With pre-owned Rolex watches, especially older vintage pieces, you want to make sure you are working with the most reputable people in the world. You may pay a premium but in the end, it will be well worth it. There are so many fake or Franken watches (especially the older ones) out there that could pass as legit even to the most well-trained eye. At that time, Rolex didn't have the holograms and security measures they have today with their watches. The fake watches are getting better and better.
Buying a Pre Owned Rolex Watch: Verifying Authenticity
The best way to know if a pre-owned Rolex is real would be to send it back to Rolex and they will be able to authenticate it for you. For those of you out there who are thinking of buying a pre-owned piece, just a heads up, Rolex doesn't work or have parts on watches pre the nineteen sixties. Even with the sixties pieces, it would be on a case-by-case basis and Rolex would charge a fee to assess if it can be worked on and if they have the parts from that time period. Again, it's well worth it if you buy the piece at the right price. I am pretty sure that Rolex would give you a one-year warranty on any work they perform.
Buying a Pre-Owned Rolex Watch: When Is It Better to Buy Pre-Owned vs New?
When you look at the price for pre-owned pieces vs new pieces, especially on hard to get models like steel Submariners, GMT-Master II's, Daytonas, Deep Seas, etc, the price difference between is so little that why wouldn't you just buy it new? In my opinion, it only makes sense to buy a pre-owned Rolex if you are looking for a steel and gold, gold, platinum, or a special piece, perhaps from your birth year. Any way you slice it, I can help you acquire a NEW or pre-owned Rolex watch from the most reputable people on the planet! Have any more questions? Let's chat.
I'm a Luxury Watch Concierge
I can guide, assist and advise you on your luxury watch purchase and source the timepiece from authorized dealers
Wanna talk watches with the best of them? I can teach you how. Start today, and you will be talking like a watch pro in no time!
Due to the unpredictable and volatile market on certain Rolex, Patek Philippe and Audemars Piguet watches, prices are subject to change.