Skip to Content
What Are the Differences Between A Mechanical, Automatic Self-Winding Movement And Quartz Movement?
I know there are a lot of you who already know this but I still often get asked, what is the difference between a mechanical, automatic self-winding movement and quartz movement? Well, for all those of you out there trying to decide which one to buy, hopefully, this will clear some things up.
The first example is of mechanical movement pictured below from A Lange and Sohne
Mechanical Movement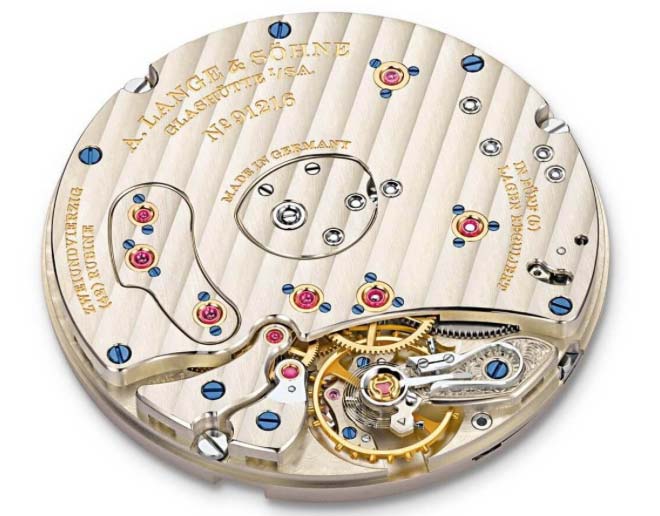 A mechanical movement uses energy from a wound spring, rather than a battery, to power the watch. This spring stores energy and transfers it through a series of gears and springs, regulating the release of energy to power the watch. The earliest pocket watches were all manual wind, In my opinion, this is the ultimate movement to have. it's one of the last great historical things that we can engage with to assist us with timekeeping. Most people like it in theory but find it cumbersome to wind it every day or however long the designated power reserve is. For me personally, I find manual winding my watch to be an aged old ritual that connects me to the watch even further. To use a simple car analogy, It's like the difference between a stick shift vs automatic transmission. With a stick shift, you need to do something engaging to make it work correctly. Same with manual wind movement. You have to wind it a certain number of times to make it run. Not for everyone but incredibly cool regardless.
The second example is of self-winding automatic movement is from Rolex
Self-winding automatic movement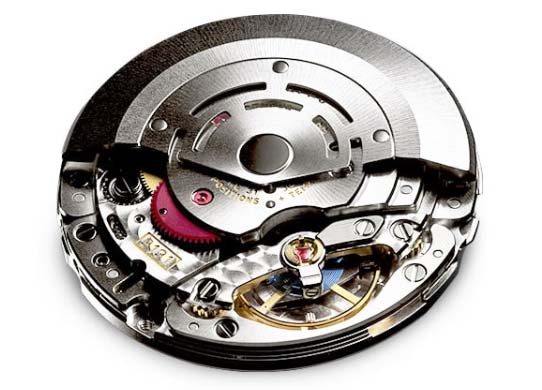 As you can see the automatic movement has familiar components to the mechanical movement above but with the addition of a rotor. This rotor is connected to the movement while still being able to rotate freely. With each movement of the wrist, the rotor spins, transferring energy, hence automatically winding the mainspring. With an automatic self-winding watch, you do need to give it 40-60 winds to get it going initially but the watch will never stop as long as you are active and wearing it, It will stop if you take it off. It just depends on how long the designated power reserve is, but the norm is about 40-48 hours. I don't think self-winding automatic watches have quite become the norm yet to the mainstream public, but more and more people are embracing and wearing automatic watches or at least have heard of them. It's still engaging the consumer to the product but it's not as ritualistic as winding a mechanical movement. Please keep in mind that you must send in your watch to get serviced and cleaned every 3-5 years to get the ultimate performance and upkeep of your timepiece.
The third and final example is a Japanese quartz movement from Miyota
Quartz battery driven movement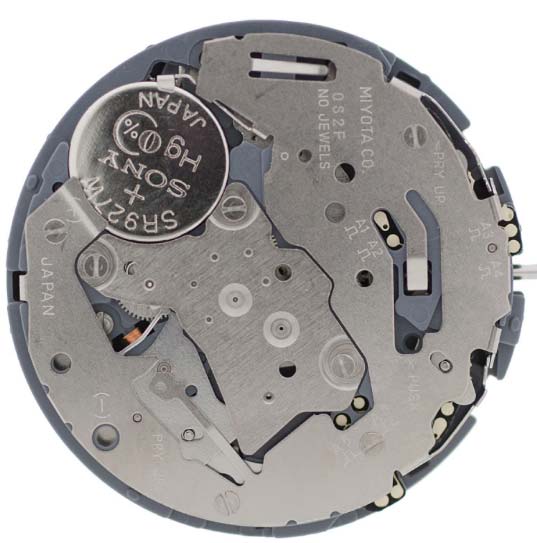 Essentially a quartz movement is just a circuit board and a battery. There are no real mechanics behind it. There are watch companies out there like Rolex, Kingsley 1945 Watches and others who take it a step further to decorate the movement but it doesn't really add or enhance the experience. Most quartz watches have closed backs for that reason because there is really nothing to look at. Even though watch heads frown on quartz movements, they are extremely accurate and maintenance costs are lower than automatic or manual wind watches.
So as you can see it all depends on what you are looking for. Manual wind and automatic watches are my go to preference, however, I never thought I would wear a quartz watch other than a Swatch watch, but one of my favorite watches in my collection is quartz. I got rid of the second's hand to remind of that, and now I don't even think about it. You can also tell the difference between a mechanical watch vs a quartz watch in that a manual wind watch and self-winding automatic watches have seconds hands that continuously sweep whereas a quartz watch seconds hand will tick, tick. Any way you look at it it's nice to have options.
Have more questions? With over 20 years of experience in the luxury timepiece industry, I am a true expert on all things watches. My services can be engaged whether it be for acquisition, advice, or consultancy. To learn more about my services for timepiece buyers and sellers, click here.
Due to the unpredictable and volatile market on certain Rolex, Patek Philippe and Audemars Piguet watches, prices are subject to change.