Skip to Content
Poker Player, Alex Livingston Was Spotted Wearing The Kingsley 1945 Type 4 Half Pounder At The WSOP Las Vegas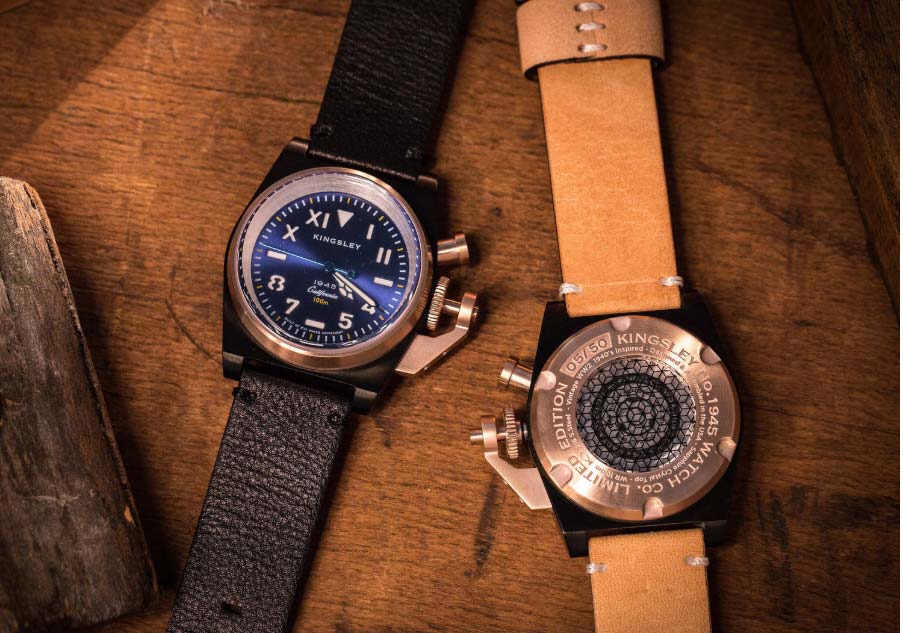 I am always appreciative to have great intel. Even though I am not a poker player, I have some famous poker player clients and know some of the rockstars within the poker community in Las Vegas. On 7/13/19 I was chilling and relaxing while drinking my favorite beer when I get a text message from a friend and client who recently changed his career from hospitality to becoming a full-time poker player. He tipped me off that a poker player was wearing a Kingsley 1945 watch on TV. In his exact words, "Yo! There's a poker player deep in the main event with a Type 1 on!!! On ESPN 2 right now. Alex Livingston." For those of you who don't know the main event my friend is referring to is the WSOP( World Series of Poker) in Las Vegas.
I don't have ESPN 2 but I do have google assistant, so I searched for "Alex Livingston WSOP" and found this picture( courtesy of poker news) below of Alex Livingston actually wearing the Kingsley 1945 Type 4 Half Pounder in copper steel with "Ethereum" blue Cali King dial fitted on a camel suede strap. This watch weighs half a pound. You can read my review of the Kingsley 1945 "Half Pounder".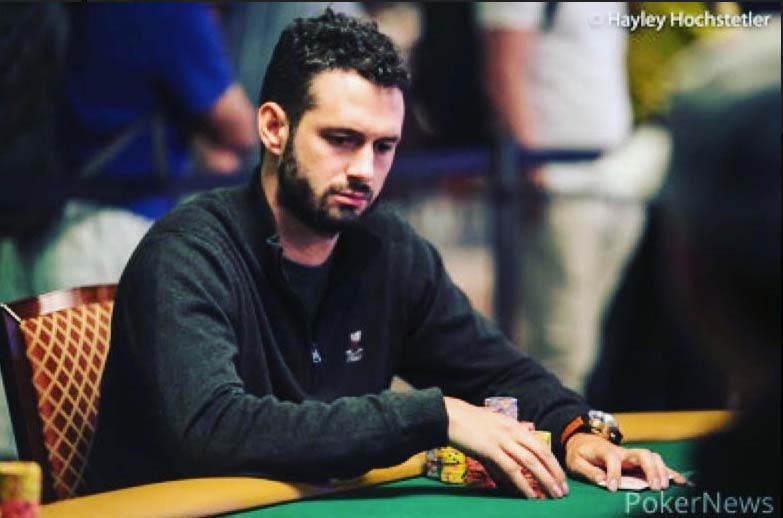 Spotted: Poker player Alex Livingston wearing Kingsley 1945 Type 4 Half Pounder in copper and black steel with "Ethereum Blue: dial on camel suede strap.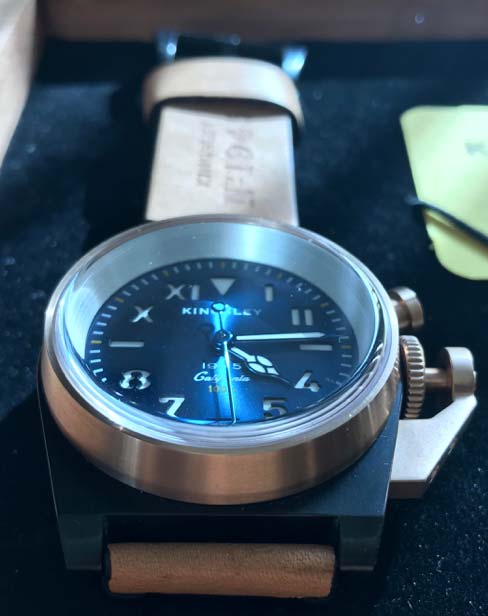 Kingsley 1945 Type 4 Half Pounder in copper and black steel with "Ethereum Blue: dial on camel suede strap.
This past Monday, 7/15/19, I was at Jean Jorge's at Aria which is my local water hole, and the WSOP Main Event Final Table was on TV and I spotted Alex Livingston for myself wearing the watch on ESPN 2 as pictured below.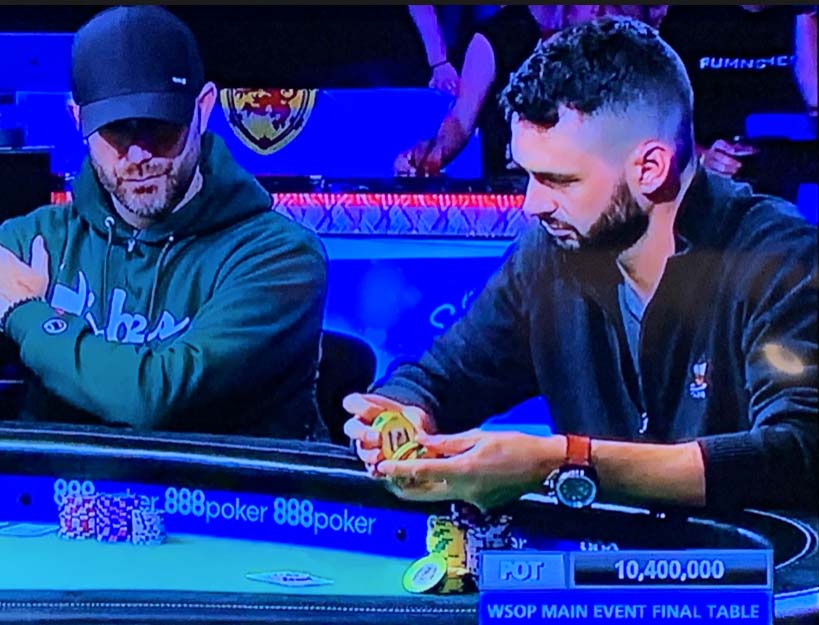 As the distributor at Kingsley 1945 watches for the West Coast, this was a big deal for the brand and myself. There couldn't be a better backdrop or ad to showcase a watch better than live poker on TV! The camera is are always so focused on the poker players and their hands. I am incredibly grateful and honored that Alex Livingston chose our brand to wear when there are many other brands he could have chosen. Alex Livingston did incredibly well considering it was a 10k buy in to play the WSOP. Even though he didn't win the tournament, he walked away with 4 million dollars!
Considering how expensive some of the watch brands are that I have spotted while watching the WSOP, this watch is a bargain at $1,350 with shipping. Unlike those brands, this watch is made to order and hand-assembled in the USA. Please contact me HERE to order yours today while supplies last!
Due to the unpredictable and volatile market on certain Rolex, Patek Philippe and Audemars Piguet watches, prices are subject to change.