Skip to Content
Omega launched the Seamaster PLOPROF "Summer Blue"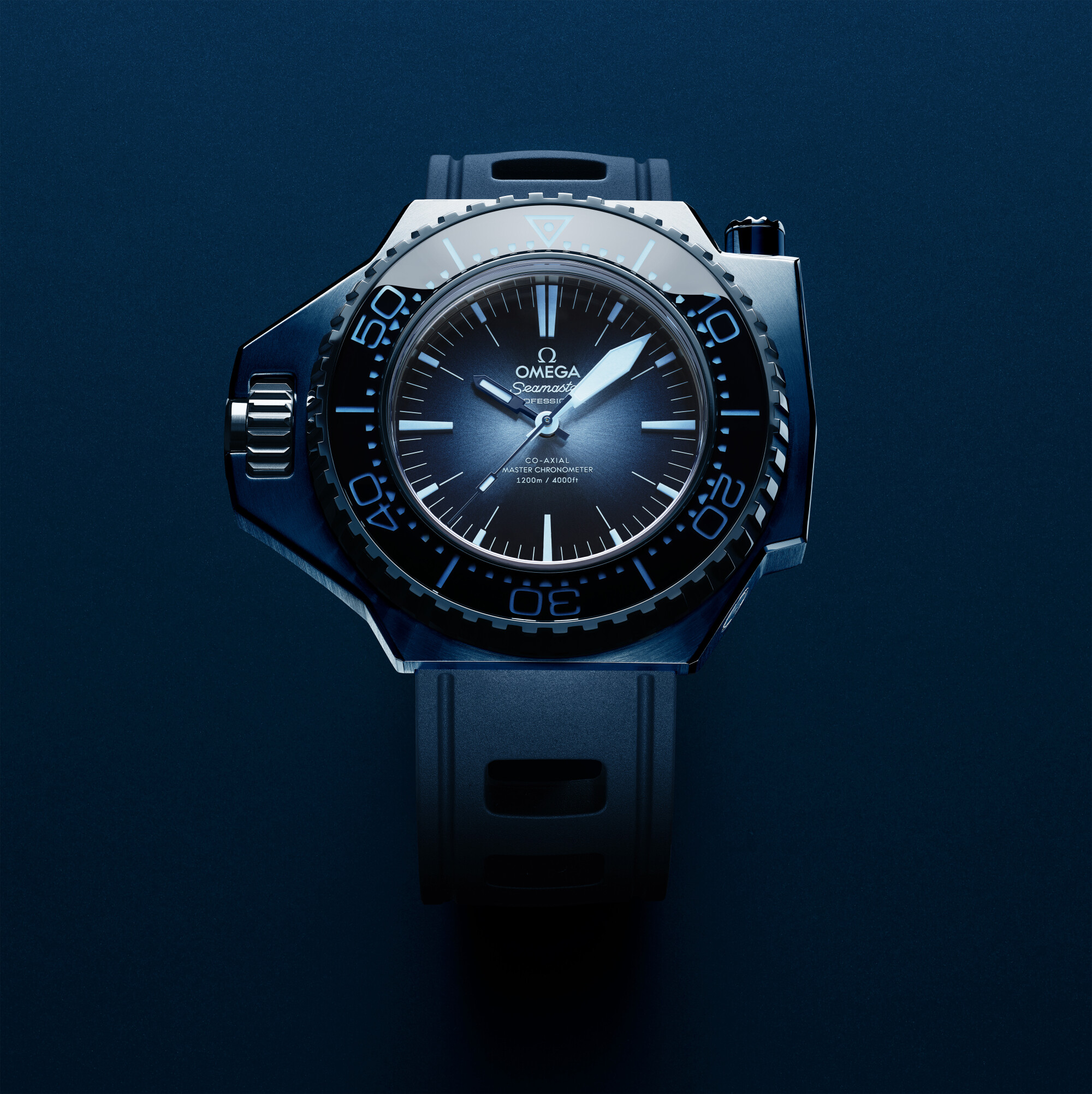 Let's take a deep dive into the fresh and exciting realm of the Omega Seamaster PLOPROF "Summer Blue". Unveiled on the 27th of June 2023, it's the kind of wristwatch that could easily become the pièce de résistance of any collector's stash. This hunky timepiece can endure pressures that would flatten a submarine, earning its distinctive status and the nickname "Ploprof", which is basically the cool way of saying "professional diver" in French.
Omega has a smart, no-nonsense way of fixing the crystal to the durable monobloc case, completely getting rid of the need for a helium escape valve – quite a feat, huh? But the fun doesn't stop there. This watch isn't just a pretty face; it's got the kind of chops that made the legendary French oceanographer Jacques Cousteau and the underwater gurus at COMEX rely on it during their deep-sea escapades back in the day.
The 2023 model, affectionately baptized as the Ploprof, beautifully inherits the design sensibilities from its patriarchal model that first hit the market in 1971. This time around, however, Omega has crafted it in their trademark O-MEGASTEEL, adding a delightful sun-brushed Summer Blue dial that would turn the heads of even the most discerning aesthetes.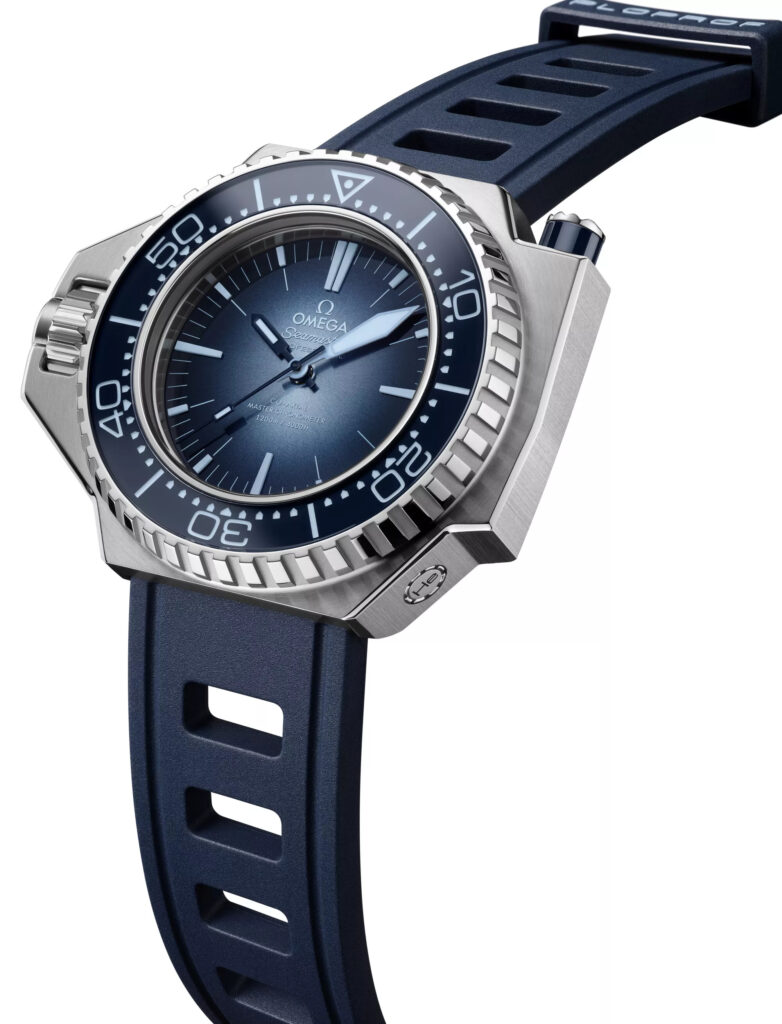 Then, there's the bezel ring. Designed from sapphire crystal, it pays homage to the chemically reinforced monolithic crystal used in the watch's early iterations. With its varnished blue back, this transparent crystal allows a sneak peek at the light blue diving scale beneath. Pretty nifty, right?
The monobloc case, which measures a substantial 48mm x 18mm x 55mm, incorporates the trademark screwed-in crown. And let's not forget the iconic security pusher at 2 o'clock. For this special edition, they've added a blue ceramic ring to the pusher that complements the perforated blue rubber strap, creating a nostalgic 70's vibe.
But what's a wristwatch without a killer movement, right? The Ploprof "Summer Blue" is armed with the Co-Axial Master Chronometer caliber 8912 – a testament to Omega's commitment to precision and reliability. Master Chronometer-certified piece of precision, approved by the big bosses at METAS. That means it's passed some pretty rigorous testing, and boy, does it show.
Oh, and did I mention it laughs in the face of magnetic fields up to a whopping 15,000 gauss? Yeah, that's right – this bad boy won't skip a beat even when faced with your souped-up, super magnetic fridge door. Your watch will keep on ticking, business as usual.
Now, let's talk balance. This piece of wrist wizardry features a free-sprung balance with a silicon balance spring. Silicon is the secret sauce here – it's resistant to temperature changes and way less affected by shocks.
And check this out – it's got two barrels mounted in series, providing an extended power reserve and more consistent drive. Plus, it's like an ambidextrous pro, winding itself up whether it's moving left or right. Pretty handy, eh?
But it doesn't stop there. Ever had to adjust your watch every time you cross time zones? Well, kiss those days goodbye! This movement features a nifty time zone function that's as easy to use as flipping a pancake.
And as for the finish? They've really pushed the boat out. It's got this special luxury finish that looks like waves (they call it Geneva waves in arabesque). It's like the icing on a really high-tech, precision-engineered cake.
All in all, the Omega Seamaster PLOPROF "Summer Blue" effortlessly marries high-tech performance with timeless design, resulting in a wristwatch that's as reliable deep underwater as it is alluring at a cocktail party. So, whether you're an avid diver, a devoted watch collector, or someone who simply loves a stylish accessory, the Omega Seamaster PLOPROF "Summer Blue" is a piece that's worth diving into!
Due to the unpredictable and volatile market on certain Rolex, Patek Philippe and Audemars Piguet watches, prices are subject to change.