Skip to Content
Discover the Cozy and Elegant New York Maison of F.P. Journe in SoHo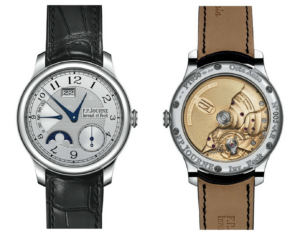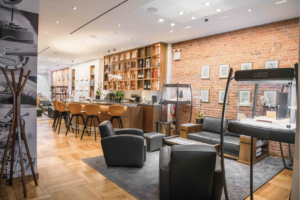 F.P. Journe, the renowned Swiss watchmaker, has moved its New York location to the vibrant SoHo district from Manhattan's Upper East Side. The new 550 square meters(5,920 sq ft) Maison F.P. Journe offers collectors and watch enthusiasts a unique meeting place with a cozy atmosphere based on a common passion, the love of Haute Horlogerie.
François-Paul Journe, the mastermind behind the exquisite timepieces, infuses his philosophy, ethics, and "A.R.T." values of Authenticity, Rarity, and Talent into the design of these spaces. The new New York Maison is built around a large bar with small, cozy lounges, a library with numerous books on watchmaking, and sleekly designed display cases showcasing the collections of this extraordinary creator.
The client is naturally drawn to the magnificent chandelier created by Mexican-Brazilian artist Carolina Fontoura Alzaga, similar to those in the Los Angeles Boutique and the Miami Maison. Upstairs, the New York Maison takes the art of entertaining a step further, with a welcoming kitchen, wine cellar, and a large room punctuated by a succession of comfortable sofas and tables, perfect for dinners and receptions.
Some red brick walls with a slightly aged look have been preserved in the exhibition space, recalling the industrial history of the SoHo district. When visitors enter the Maison, they will be able to benefit from the seasoned expertise of the New York team, imbued with the passion and philosophy of François-Paul Journe.
The new location reflects the brand's identity and provides an exclusive watchmaking universe with a refined, intimate, and warm decor. Whether in Hong Kong, Paris, or New York, collectors will find the same thread running through each F.P. Journe boutique, creating a unique and memorable experience.
If you are an F.P. Journe fan or watch enthusiasts and find yourself in NYC, check out the NEW Maison at
Maison F.P.Journe
53 Mercer Street
New York, NY 10013
Ph: 1-212-644-5918
Due to the unpredictable and volatile market on certain Rolex, Patek Philippe and Audemars Piguet watches, prices are subject to change.