Skip to Content
Dive Deep with the Blancpain X Swatch Bioceramic Ocean inspired collab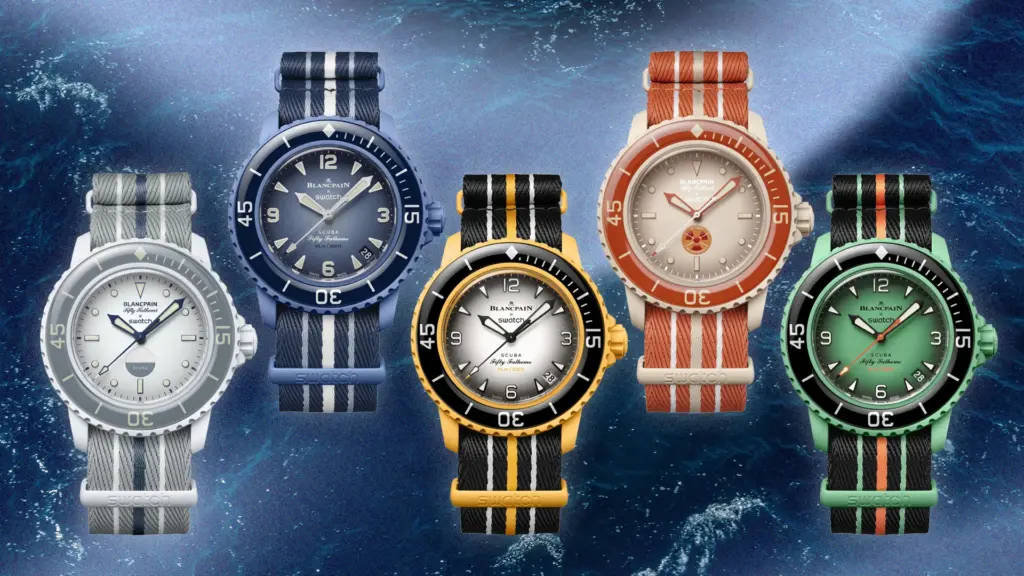 New Blancpain X Swatch Bioceramic Scuba Fifty Fathoms-LTR- Antarctic Ocean, Atlantic Ocean, Pacific Ocean, Arctic Ocean & Indian Ocean
Swatch and Blancpain have come together to produce the Bioceramic Scuba Fifty Fathoms. The Swatch home office and those "in the know" refer to it as "Scuba Fifty". It will make its official debut at designated Swatch Stores tomorrow, September 9th. Seventy years ago, an innovative diver created the "Fifty Fathoms" that revolutionized diver watches; now with this latest collection we see its legacy honored with modern day flair! As much as this took many by surprise, there was discussion last year after the global success of the "Omega Speedmaster" X "Moon Swatch" that there could be a possible collaboration with its other sister brand, Blancpain. Those of you who are unfamiliar with the "Moon Swatch", please check out the article I wrote for Watch Time India last year, HERE.
Oceans on the Wrist
What makes this collection interesting is that each piece embodies one of Earth's five oceans – with designs inspired by vibrant, almost surreal sea critters known as Nudibranchs! The designs make them must-haves! These are all NEW colors that Swatch hasn't used before. The details like the well- executed fume dials, applied numerals and indices, lume not only on the dial but also the bezel, along with drilled case lugs make this a true intro luxury watch at an absolute bargain!
Arctic Ocean: This model gives off vintage vibes thanks to the "NO RADIATIONS" sign on its faceplate and case, and features Dendronotus Frondosus hue beautifully highlighted on both strap and case.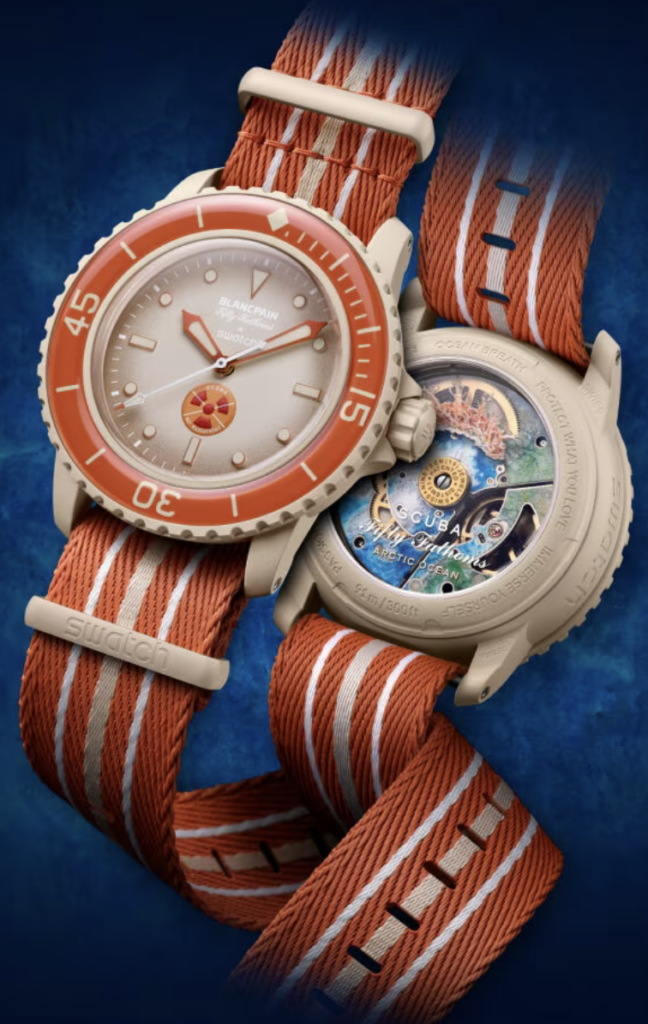 Pacific Ocean: For those who enjoy vibrant designs, this model inspired by Chromodoris Kuiteri is sure to please with its striking Bioceramic case yellow orange case and eye-catching hues.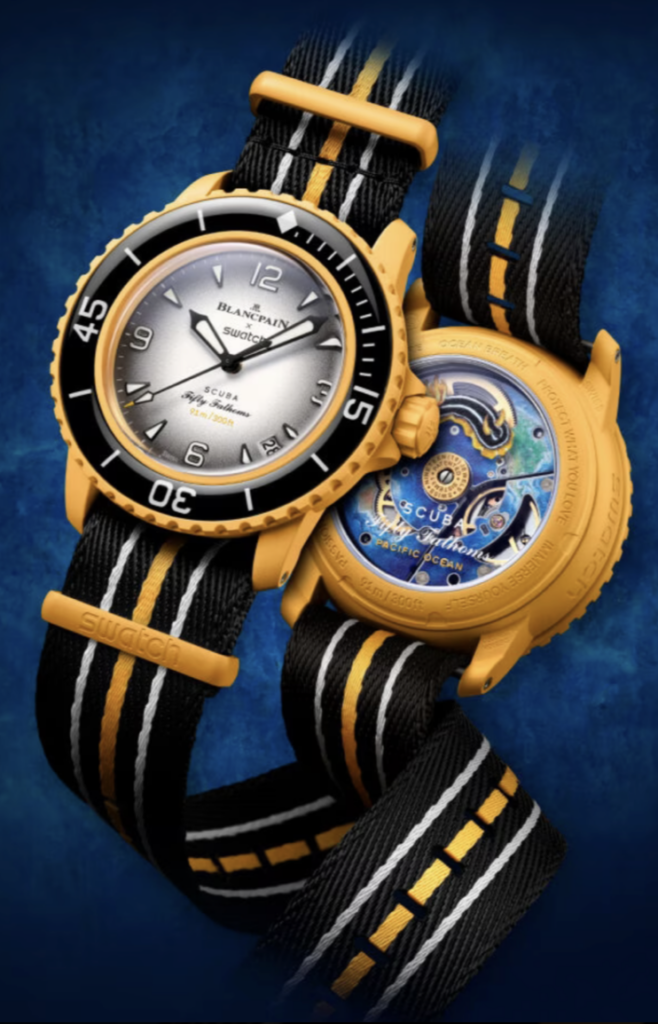 Atlantic Ocean: Reminiscent of the deep blue depths of the Atlantic, this stunning piece captures its mysterious depths with shades taken from sea creatures such as "blue dragon" – truly captivating!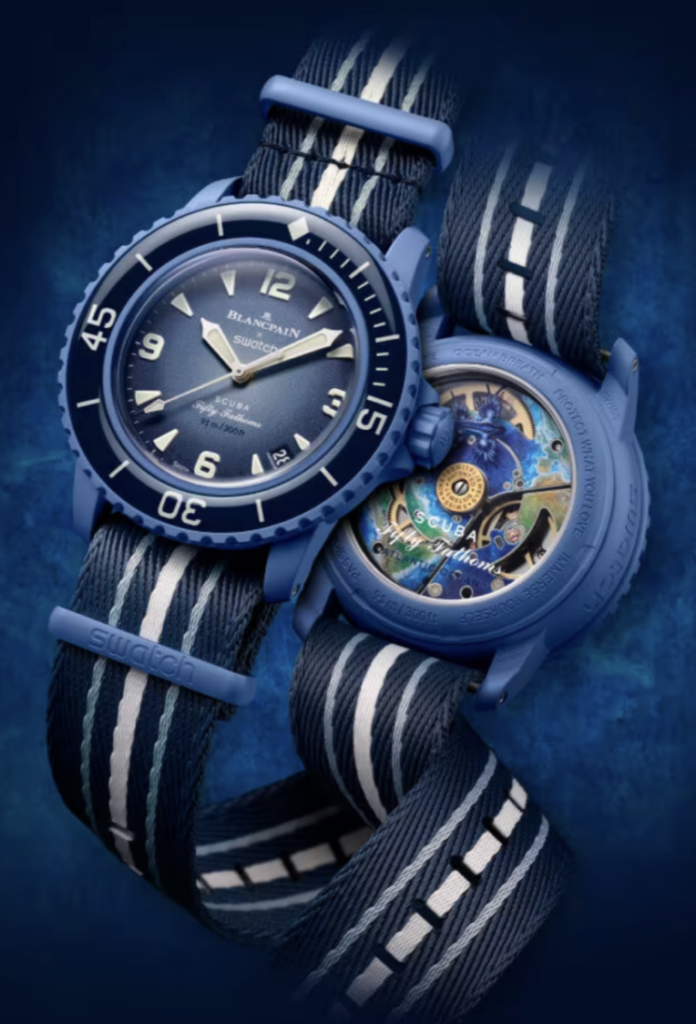 Indian Ocean: With lush tropical colors and rich green hues, its design pays homage to marine life such as Nembrotha Kubaryana nudibranchs.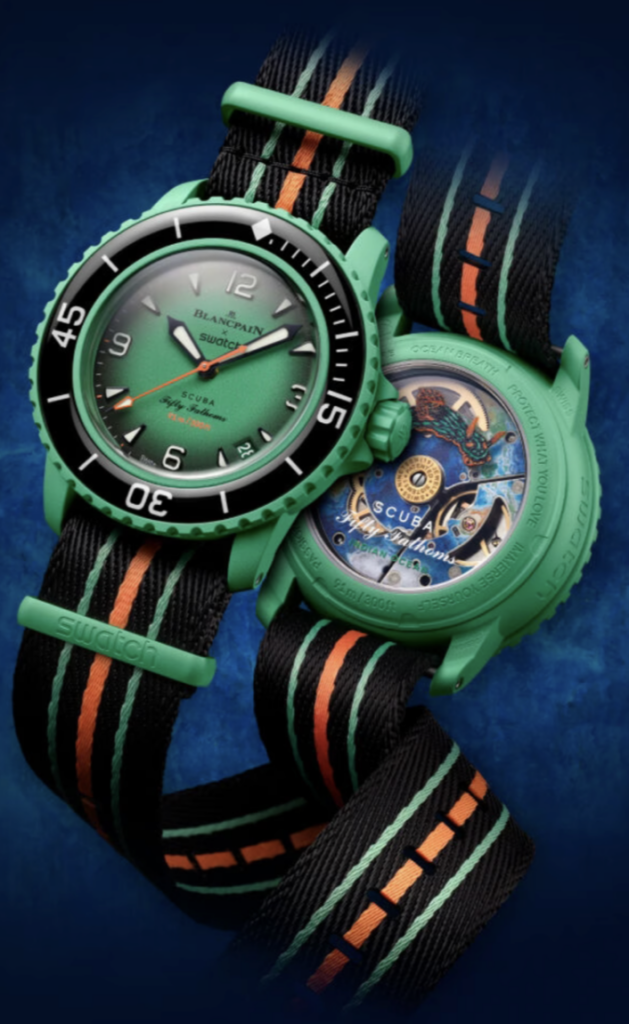 Antarctic Ocean: Rugged yet bold design features water contact indicator for an extreme diving experience.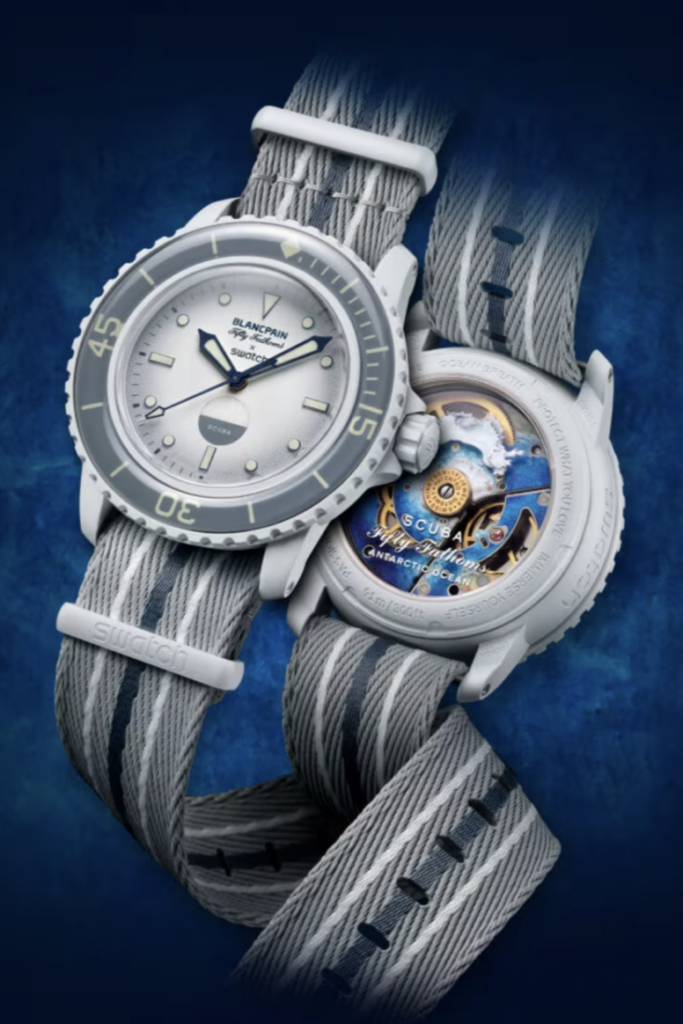 The watch is equipped with an automatic SISTEM51 ticking away inside its casing. First introduced in 2013, this system offers features like 90 hour power reserve and antimagnetic attributes all packed into just 51 components – not to mention that each clear back showcases this mechanism adorned with sea creature designs for added detail! The depth rating is 91m(300Ft) which is Fifty Fathoms.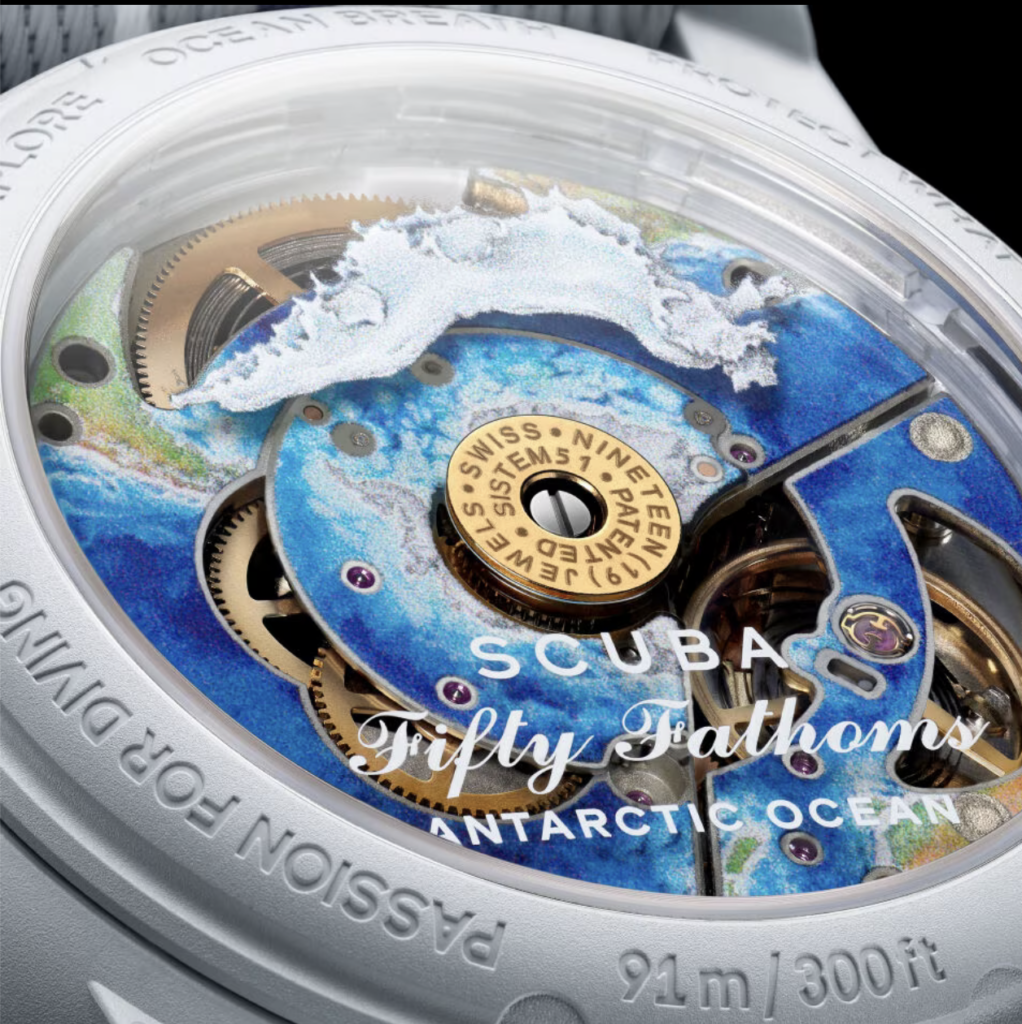 The case, bezel, crown and buckle are made out of Bioceramic. This is a stand out proprietary material for Swatch as one of their latest innovations. Crafted with two-thirds premium ceramic and one-third eco-friendly components derived from castor oil, its durability meets sustainability for maximum long term wearability. Each model is fitted on a nato style strap made out of recycled fishing nets removed from the sea.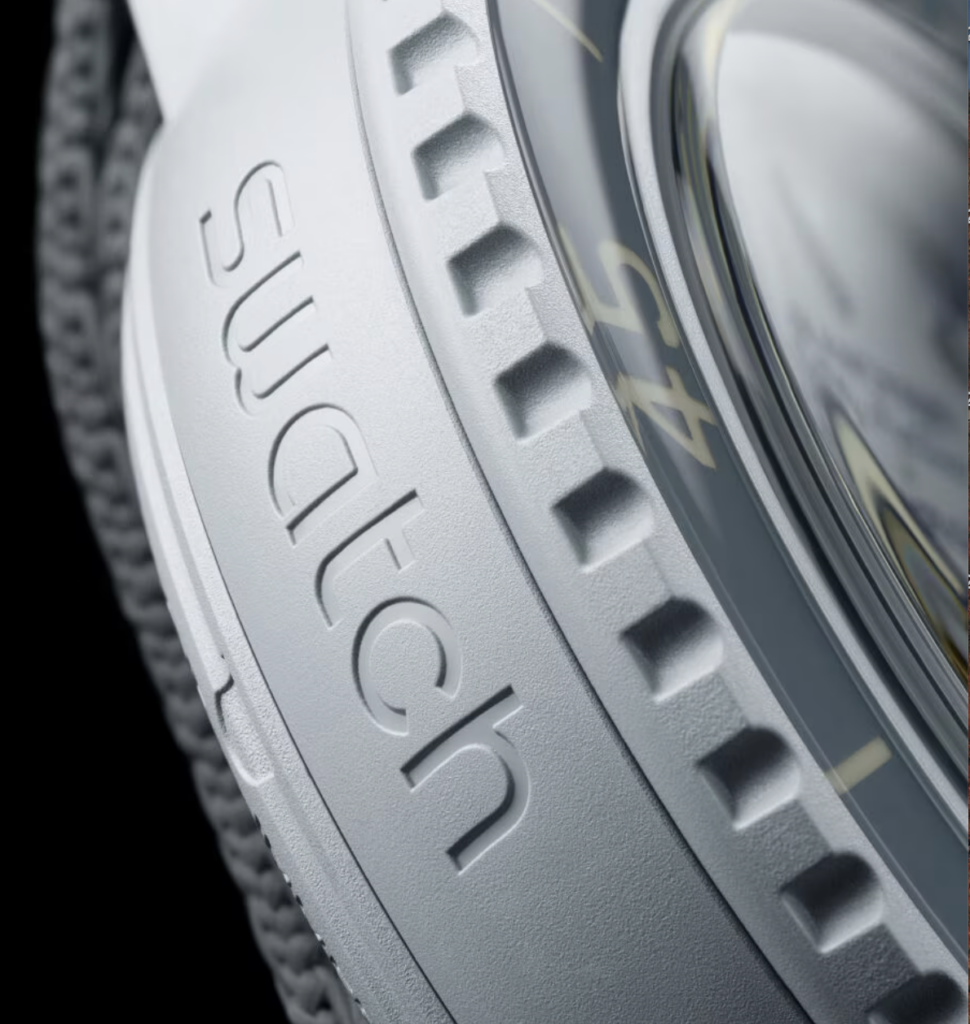 Let's not forget Blancpain. Established as one of the oldest watch brands ever since 1735, they've revolutionized watch design with milestones like their Fifty Fathoms collection that have helped advance ocean exploration. Even though they aren't a household name for many, they are about to gain worldwide recognition in a way they've never experienced before—unless you're a watch aficionado.
Some argue that $400 is too expensive for a Bioceramic watch, but Swatch wrote the playbook and has made it a must have whether you are a first time buyer dipping your toe into watches or a seasoned veteran looking to add fun and color with all the right details one could hope for. It's not limited in terms of being a numbered edition, but it will be a challenge to get since the madness has already started with some after market dealers taking pre-orders asking as much as 2k per watch, its bananas. If you have the patience and time, take the plunge and grab one for yourself when they hit store shelves tomorrow if you can – one watch per person per day in selected Swatch stores will be available – so dive in and have fun and enjoy the search! To see a list of selected Swatch stores where it will be available, click HERE
Due to the unpredictable and volatile market on certain Rolex, Patek Philippe and Audemars Piguet watches, prices are subject to change.