Skip to Content
Andersen Geneve's Tribute to the Land of the Rising Sun: The Jumping Hours Watch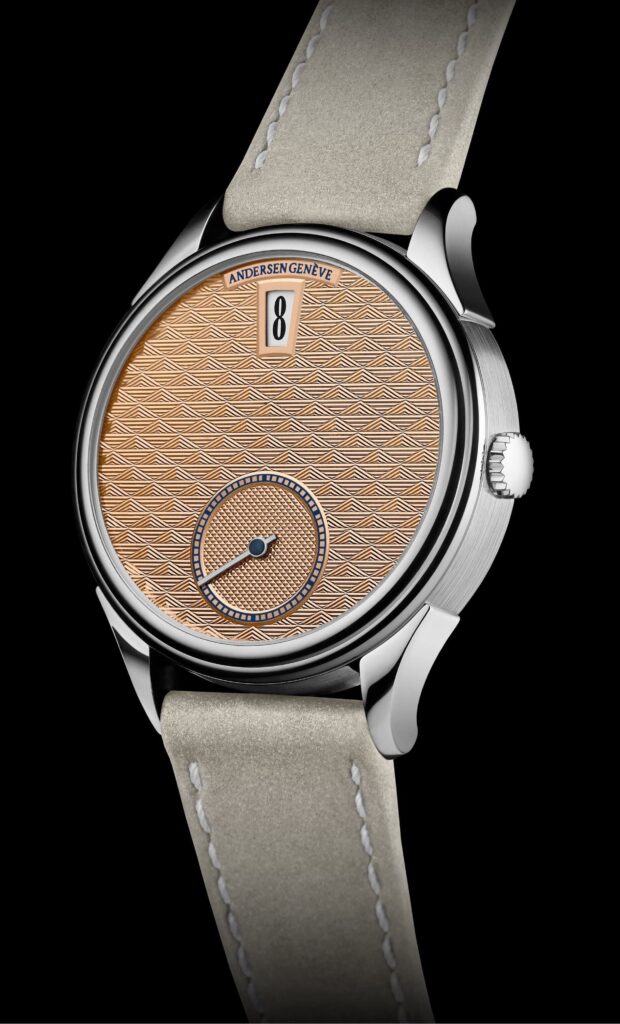 Are you an admirer of limited editions and Japanese elegance? Look no further. Andersen Geneve has unveiled an eye-catching timepiece which both honors Japanese art while showcasing Swiss excellence: meet the Andersen Geneve Jumping Hours "Rising Sun" Edition.
On June 13, limited to just 50 pieces, the Jumping Hours Rising Sun Edition made its official debut at Tokyo's Residence of Swiss Ambassador. An audience comprised of Japan's premier watch enthusiasts and collectors was present; talk about making an entrance!
Jumping Hours may sound like something out of a dance club, but it is actually true watch artistry. Imagine: instead of using traditional hour hands that move slowly from hour to hour every hour, this watch presents its hour through an opening in its dial that shifts every 60 minutes; combined with traditional minute hands, this duo makes an exquisite time-telling team!
Not only is this watch functional; it's also a testament to masterful craftsmanship. Producing just the dial alone requires the skills of Switzerland's finest artisans. Engraving takes multiple days using three engine-turning machines for creating its intricate pattern.
Let's dive into some details! This watch features a platinum case adorned with polished and brushed zones measuring 38mm by 9.2mm, complete with sapphire crystal and display back for viewing the intricate movement within. Should you decide to dive deep enough, its water resistance extends up to 30 meters deep!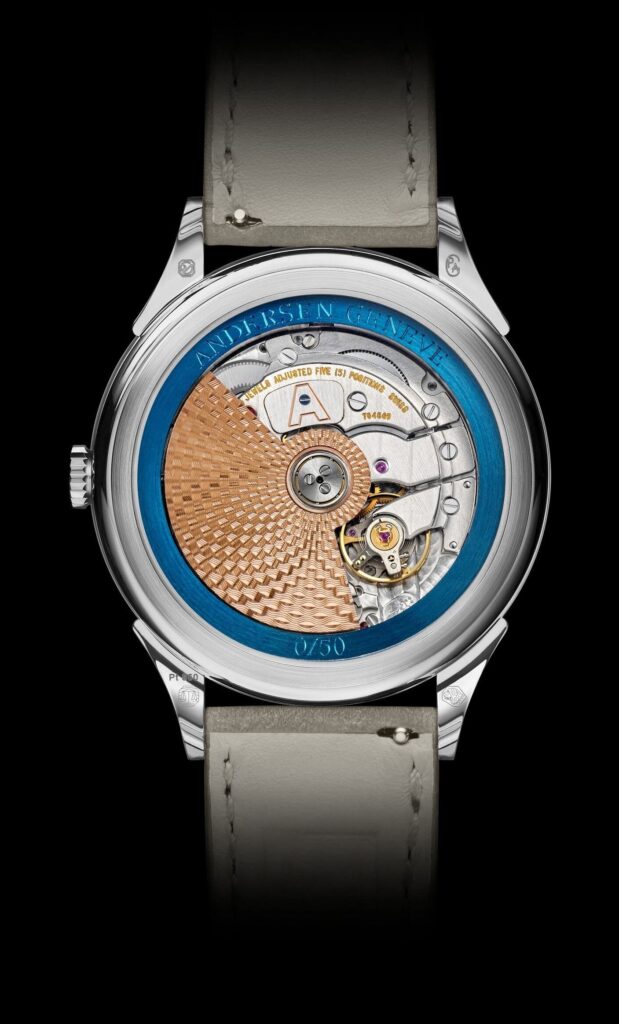 At its heart lies a Swiss automatic Frederic Piguet caliber 11.50 movement from Switzerland. Packed with 28 jewels and ticking at 21,600 vph, this powerhouse clocks at 21,600 vph for an impressive three-day power reserve. A beautiful 18kt rose gold hand guilloche rotor adds aesthetic charm while Andersen Geneve adds their special touch with their proprietary jumping hours mechanism that includes hand-polishing of screwheads for maximum anglage effect; additionally this movement also features unique 21kt BlueGold rings obtained via special heat treating processes!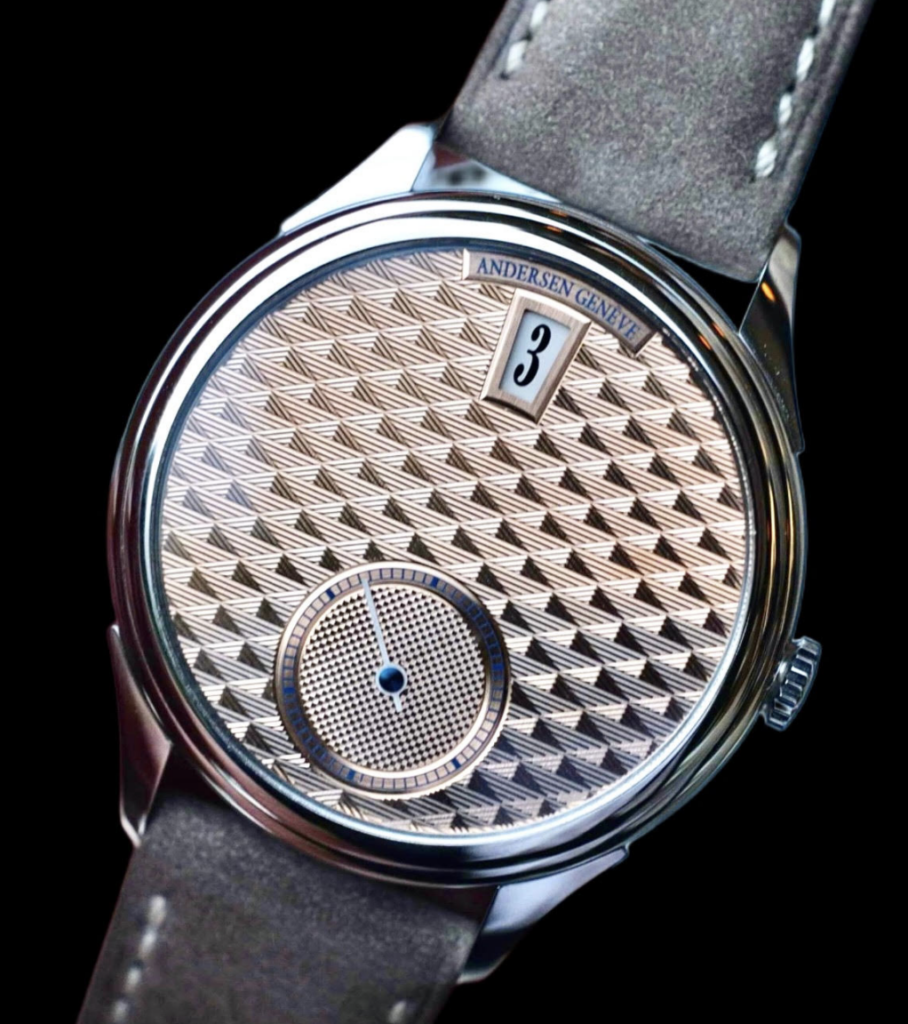 The dial, an absolute visual treat, boasts an 18kt rose gold hand guilloche "Magical Losanges" motif on 18kt rose gold hand-guilloche hand. Hours take center stage in a window at 12 o'clock while minutes glide gently in a subdial at 6 o'clock – adding an air of elegance with hobnail patterning and railway-style chapter ring printed with dark blue text.
At last, this masterpiece is secured to your wrist with a 19mm light grey hand-stitched suede strap fitted with a platinum buckle.
The Andersen Geneve Jumping Hours "Rising Sun" Edition represents Swiss precision combined with Japanese elegance – truly worthy of every collector's consideration.
Due to the unpredictable and volatile market on certain Rolex, Patek Philippe and Audemars Piguet watches, prices are subject to change.