Skip to Content
A Rolex Submariner, quitting smoking and giving up my dream watch, a great investment that comes back full circle!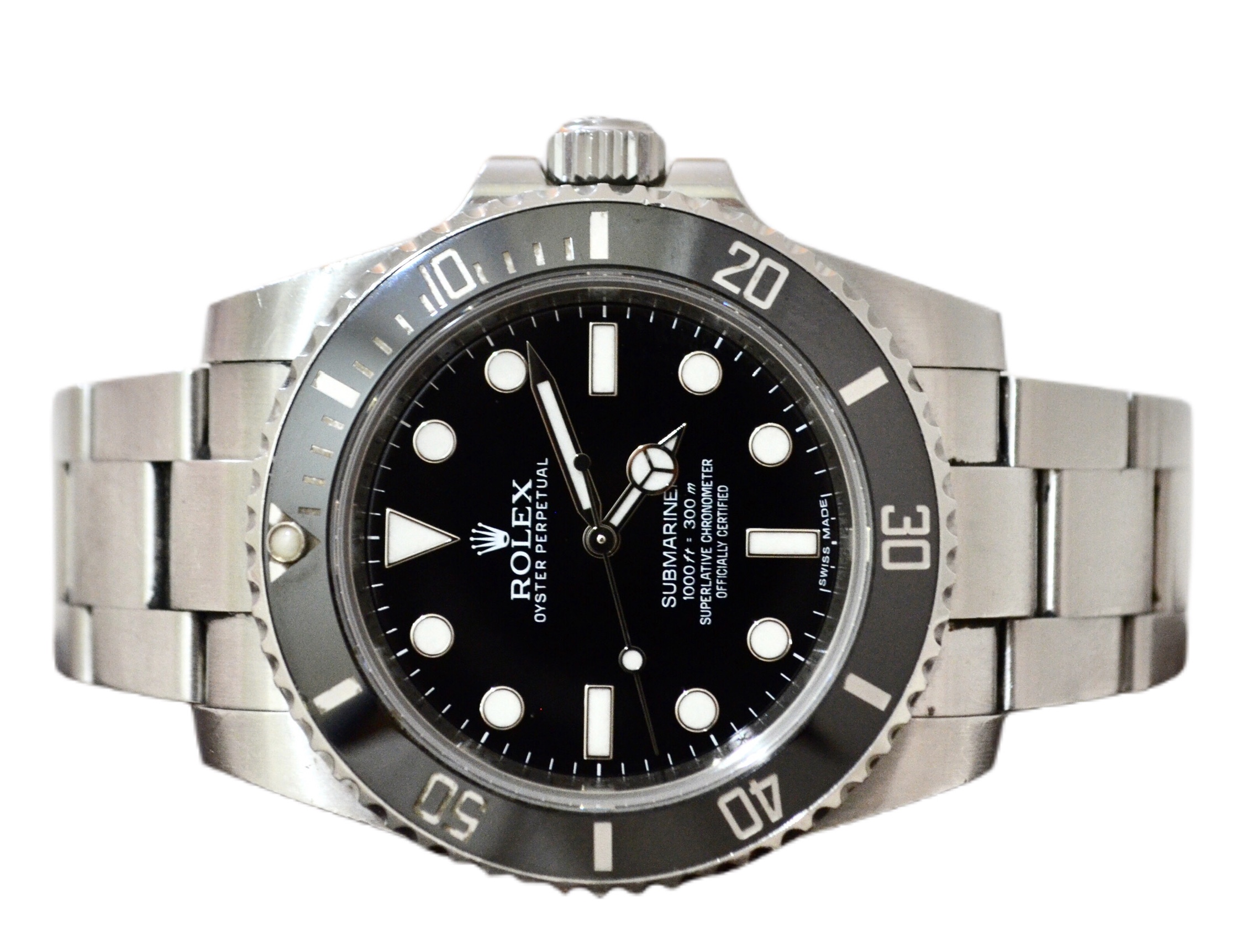 My personal Rolex Submariner ref#114060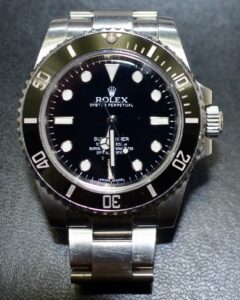 My personal Rolex Submariner ref#114060
My personal Rolex Submariner ref#114060
Backstory
Ever since I can remember, the Rolex Submariner has always been my favorite Rolex watch. If it was good enough for Sean Connery as James Bond it's good enough for me! Ironically, my first Rolex was their least expensive, Air King because I couldn't afford the "Sub" at the time. Besides, I was only 19 and I don't think I had the chops to pull it off anyway. It was the beginning of my fine watch career and I still had a whole unchartered world ahead of me!
Two years later, I traded in the Air King paid $800 more and bought myself a pre-owned Rolex GMT-Master II "Coke". Over the years I had a slue of other Rolex's & many watches from different brands but not the "Sub", until 2012. This was a pivotal year for so many reasons!
The authorized Rolex dealer I was working with at the time had just gotten the NEW Submariner ref#114060 in stock. Until that point, I was wearing a Panerai PAM00372. The timing couldn't have been more perfect because the NEW "Sub" had just been upgraded earlier that year from the bracelet, to the case, dial, bezel and movement. It was the ultimate Submariner and it was my time to own it! Not to mention the price was right. All I needed to do was trade in my Panerai and the NEW "Sub" was mine, finally!
Quitting smoking and letting go of my Dream watch
Since I hadn't seen my parents(who live in India) for a while, I decided it was time for me to celebrate Christmas & New Years with them that same year. I had been a smoker since I was 18 yrs old. One day I woke up and made a pact with myself. If I could make the long ass flight from Las Vegas to India without lighting up one cigarette, I knew I could quit there and then. However, I needed more of an incentive than it just being bad for my health, so I said, if I can do this, I will gift the Rolex Sub to my father out of respect and as an achievement for me kicking the habit. Now I was excited! So the journey begins and I couldn't believe that after smoking for almost twenty years, I didn't have the urge for even one. I had a 24 hour layover in London, so my family who lives there, picked me up from the Airport. On our way home, I told them about the pact and they were couldn't have been more supportive. I just had  to make one more 10 hour flight and I was smoke free! The entire time on the plane, all I could think about was the look on my father's face when he finds out I quit smoking and receives the Sub because of it! Nothing else mattered, I felt I was about to win the lottery, it was exhilarating! I get off the plane, haven't slept, need a shower and I flew through customs, never been in more of a rush to get my luggage because I was steps away and I did it!
My mom and dad receive me with open arms and I am in tears, not  just because I hadn't seen them in a while but because I also achieved my goal. The Rolex Sub was in my hand luggage. We sit in the car and I was eager to tell my father what I had done and give hime the watch. I waited till we got home and I told him. I have never seen him more proud or grateful, it was truly unforgettable and quite emotional!
A great investment that comes back full circle
In March of 2021, I decided to visit my parents in India since it had been three years and my father was dealing with some health concerns. As one gets older time passes you by at a blink of an eye and becomes more precious. Thankfully, Dad is ok but I wanted to make sure he had my love and support, especially through these challenging times. I had seen him occasionally wear the Sub and it was such a pleasure to see it on his wrist and how symbolic it was to me. I also realized how much I missed it. After all it was my dream watch and I didn't really get to enjoy it for too long but was happy that my father did. When I bought it in 2012, the price of the Rolex Submariner was $7,500 and I also new that it was a great investment that would appreciate over time. In September of the previous year this Rolex Submariner ref#114060 was discontinued and replaced by a ref#124060 for the first time in a NEW 41mm size. I did a review and how this watch was my dream watch towards the beginning of 2022 which you can watch below. Find out what happened…. Let's just say in ten years, this watch has almost doubled in value!
Due to the unpredictable and volatile market on certain Rolex, Patek Philippe and Audemars Piguet watches, prices are subject to change.