Skip to Content
What Will Rolex Release Sept 1?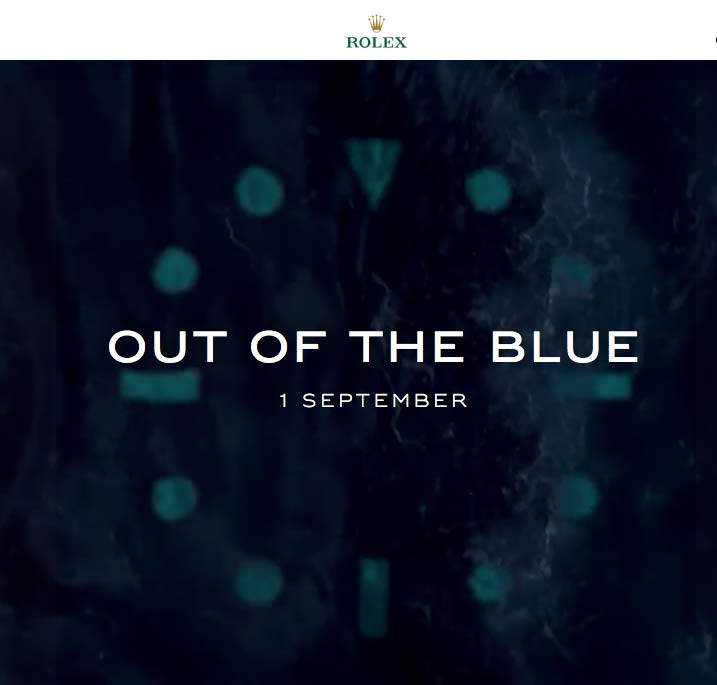 Rolex Teaser
image take from www.rolex.com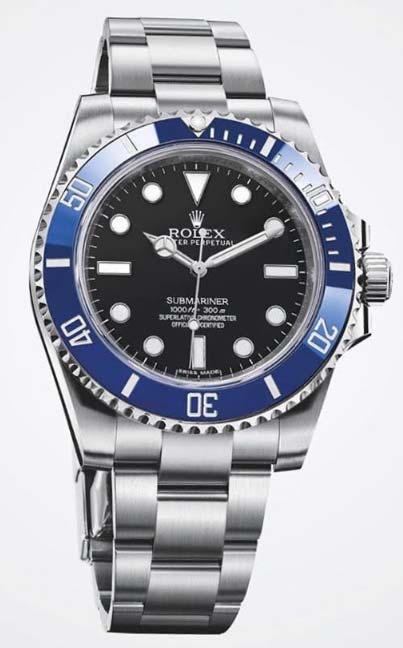 What the watch world is speculating that Rolex will release
Rolex Sub No-Date Blue Bezel
NOT AN OFFICIAL ROLEX IMAGE
This pic is not mine
Rolex is the most coveted luxury watch brand in the world period! Even high end watch brands like Patek Philippe & AP (Audemars Piguet) are influenced by Rolex in some way. It's almost hard not to be. They are the almighty KING!
The Rolex collecting world has long been awaiting the arrival of a Submariner in steel with a blue bezel and blue dial. In 2008 the world went mad for the Rolex Submariner "Smurf" in white gold.that was officially released. This is the only Submariner in white gold offered with a blue dial and blue ceramic bezel. This had collectors, the press and the like want a steel Submariner with a blue dial and or blue ceramic bezel even more!
On Friday, Aug 28, 2020, I was checking out the Rolex website like a normally do and noticed this teaser image as pictured above in the first image. It says "Out Of The Blue" 1 September with a background of the ocean behind it and the dial configuration that resembles a Rolex Submariner No-Date. Since then, there have been all kinds of speculation online as to what will Rolex actually release on September 1, 2020. Since this is the kind of thing that Rolex does to have us on the edge of our seats waiting for what it will be, there have been all kinds of mockup pictures of what Rolex will release (not sanctioned by Rolex). The most consistent pic I have seen is the second pic above which is NOT an official Rolex image. Since Rolex still makes the "Smurf" in white gold it wouldn't make any sense for them to produce the same exact watch in stainless steel. So the image is of a Rolex Submariner No-Date in stainless steel with a black dial and a blue ceramic bezel in a brushed finish like the current Submariner No-Date. Whether Rolex actually releases this watch or something close that resembles it, you better believe it's going to be virtually impossible to get and command a premium immediately! To hear my thought's on this, click HERE. Stay tuned for more info on Sept 1!
Due to the unpredictable and volatile market on certain Rolex, Patek Philippe and Audemars Piguet watches, prices are subject to change.