Skip to Content
Swatch's What If? Collection: A Square Watch Fantasy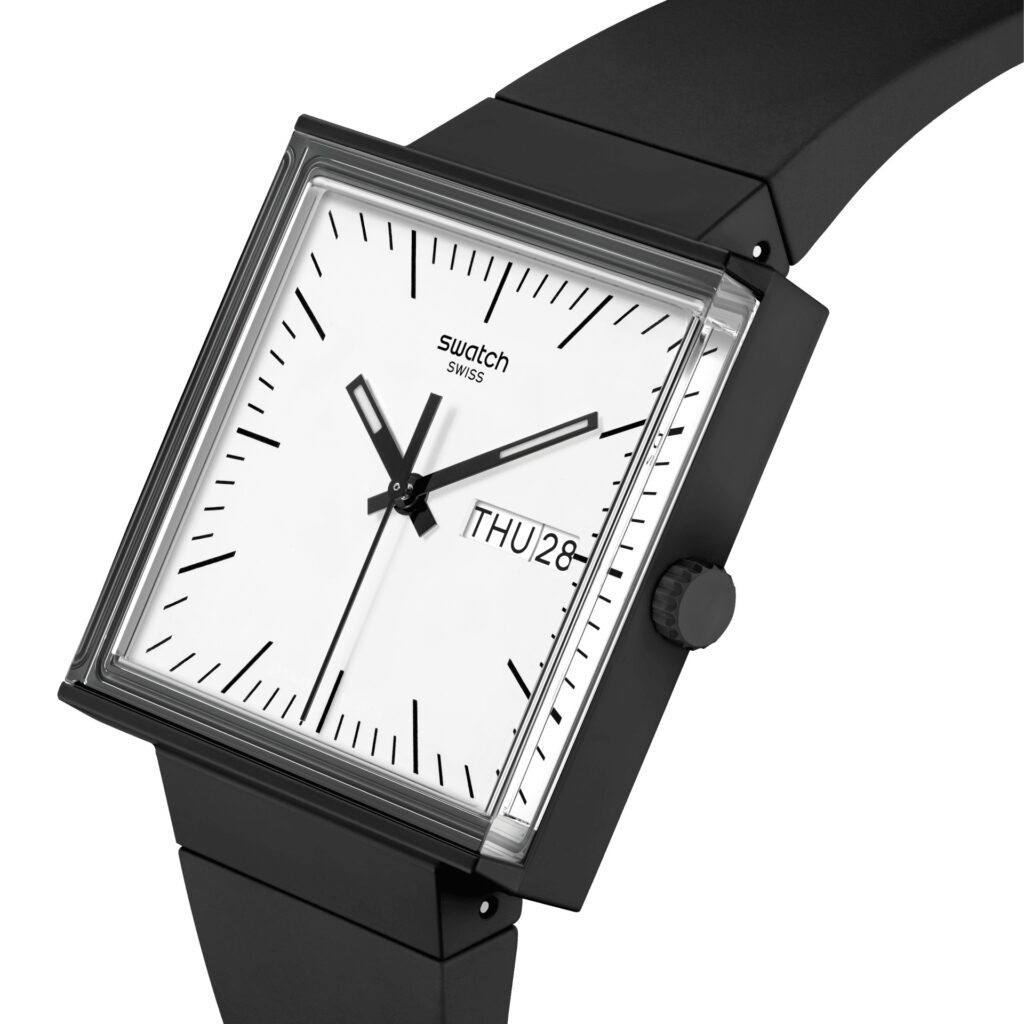 Introducing the "What If?" Collection from Swatch Watch – a fun and fascinating glimpse into an alternative Swatch universe. Imagine a world where the iconic 1983 Swatch had been square! Could it have changed the course of horological history?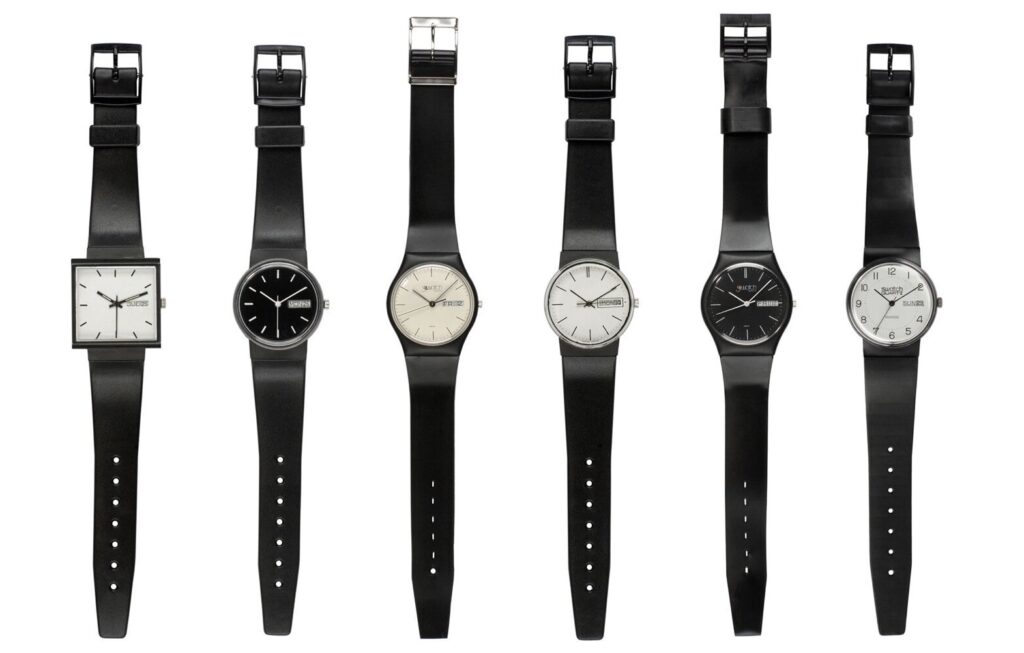 In 1980, the journey began with the creation of Delirium Vulgare – a marvel born through rigorous materials testing, construction plans, design studies, and prototype development. Fast forward to today, and behold this innovative square watch case that exudes charm and character.
Featuring edge-to-edge biosourced glass, this timepiece offers a side view of its mixed indences, adding a touch of intrigue to its already captivating design. The square dial boasts glow-in-the-dark hands, ensuring you'll never lose track of time, even in the dark. And let's not forget the practical day/date window, conveniently placed at 3 o'clock for easy viewing.
Completing the dial's unique aesthetic is a biosourced strap that perfectly complements the overall design.
But the fun doesn't stop there! The battery cover is a delightful tribute to the 40th anniversary of the original "GENT" watch, displaying a dial from one of the initial 1983 prototype watches.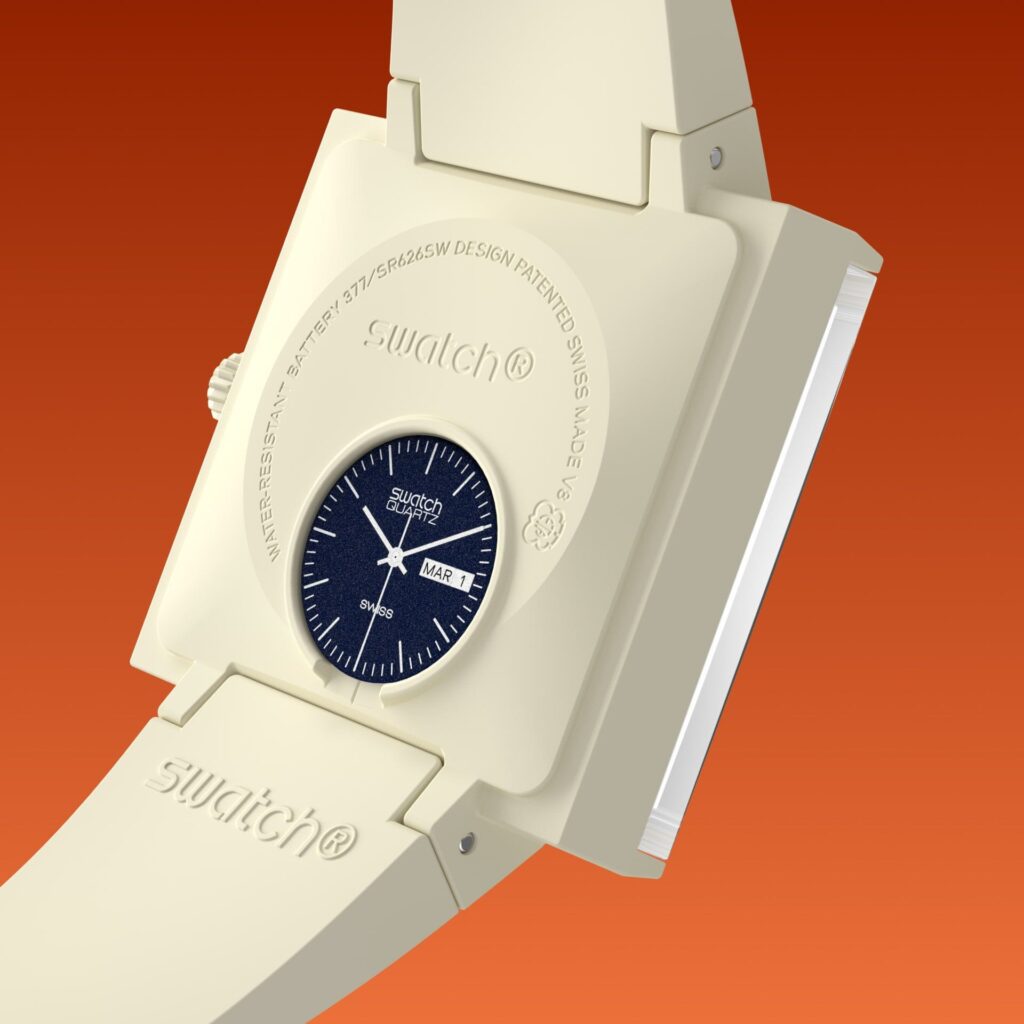 Let's dive into the technical specifications! Crafted from bioceramic, this square beauty comes in four charming colors – black, white, green, or beige – measuring 33mm by 33mm. The edge-to-edge mineral crystal not only ensures unrivaled clarity but also grants this timepiece a water resistance of 20 meters.
Powering this extraordinary watch is a Swiss quartz caliber, a product of Swatch's in-house production, guaranteeing precision and reliability.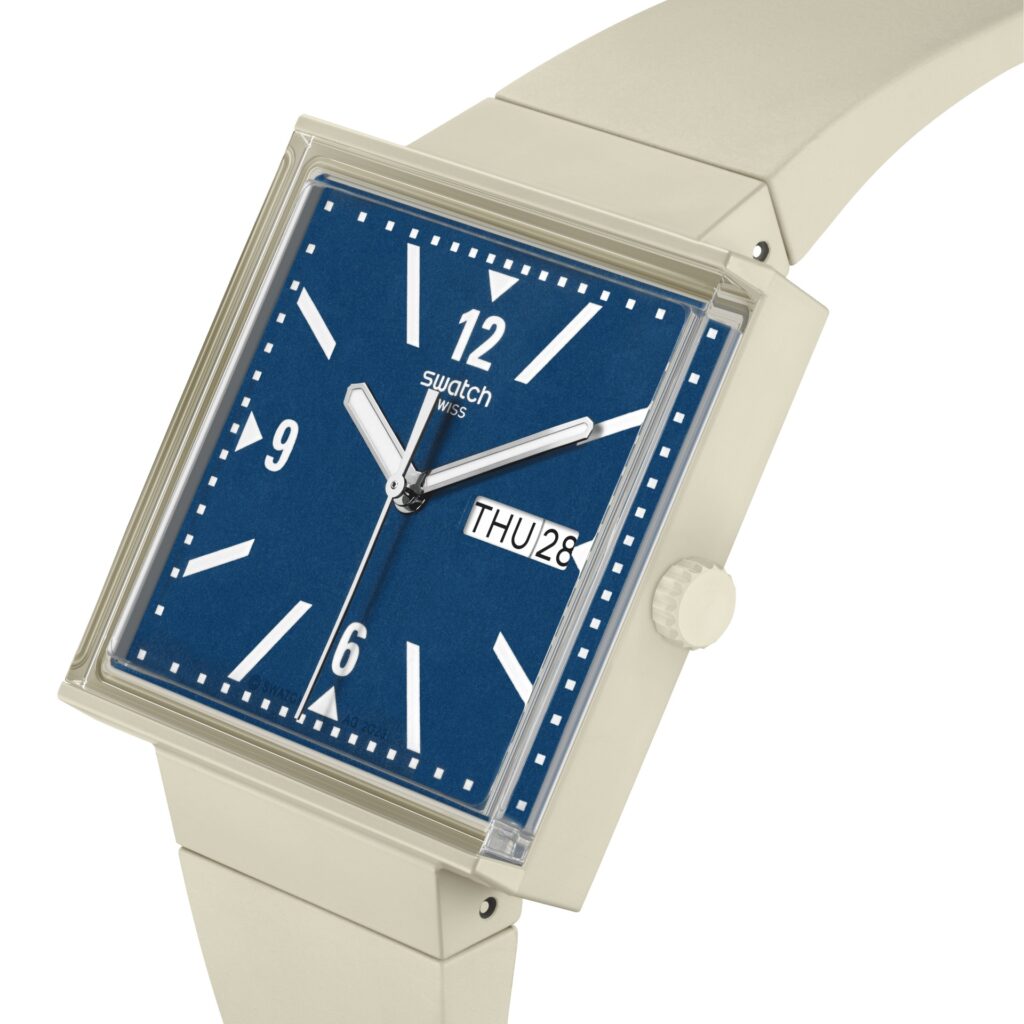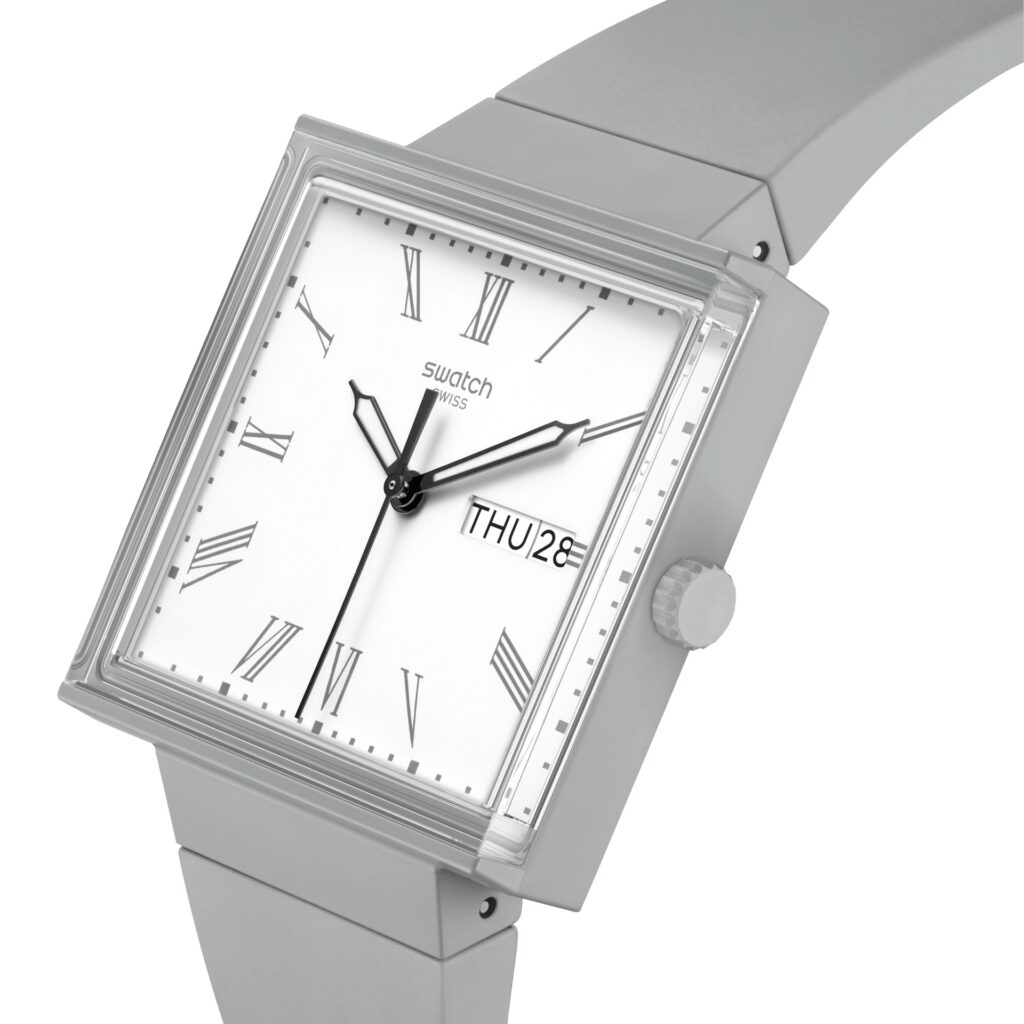 The dials are a sight to behold, available in either white or blue colors, adorned with Roman numerals, Arabic numerals, indices, or a delightful combination arranged around the edge.
And for the ultimate comfort and style, this exceptional watch comes fitted with a bio-sourced strap, secured with a pin buckle.
All of this awesomeness can be yours at an enticing MSRP of $110 – making it an irresistible addition to any watch enthusiast's collection.
So, let your imagination run wild and wonder, what if Swatch had been square? Explore the What If? Collection and enjoy a timekeeping adventure like never before!
Due to the unpredictable and volatile market on certain Rolex, Patek Philippe and Audemars Piguet watches, prices are subject to change.