Skip to Content
Breguet Unveils New Timepieces Cementing Its Legacy in Aviation History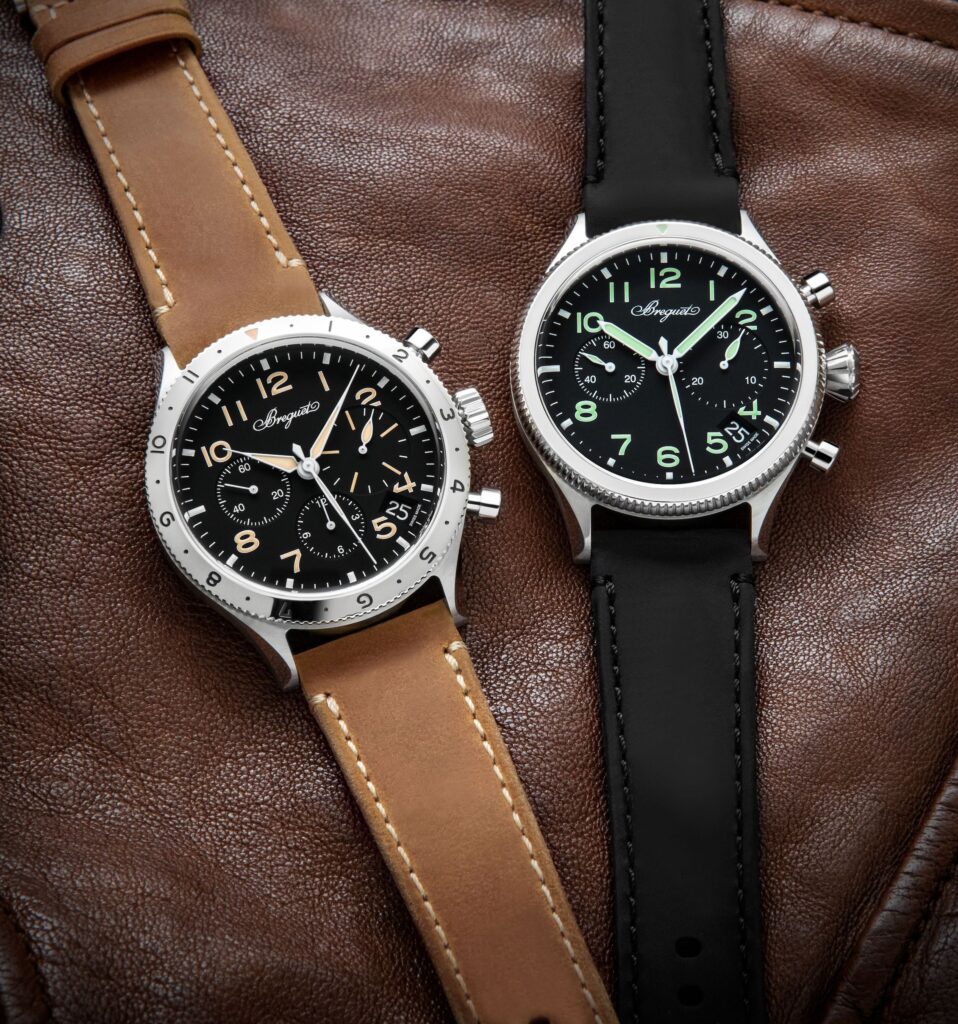 For nearly seven decades, an illustrious collection has charted its course through the annals of aviation history, boasting of a significant presence on the wrists of pilots and aviation enthusiasts alike. This collection isn't just a mere accessory but a testament to precision, an embodiment of the remarkable, a timepiece that is as much a part of the story as the individuals who wear them. Today, we delve into the latest incarnations in this legendary series from the renowned Swiss watchmaker, Breguet.
Breguet Caliber 728 and 7281: A Testament to Innovation and Precision
After an intensive four-year development period, Breguet is thrilled to introduce the latest addition to its esteemed collection – the Caliber 728 and 7281. Crafted meticulously for the civilian and military versions respectively, these automatic timepieces reflect a perfect amalgamation of strength and innovative engineering, safeguarded by numerous patents.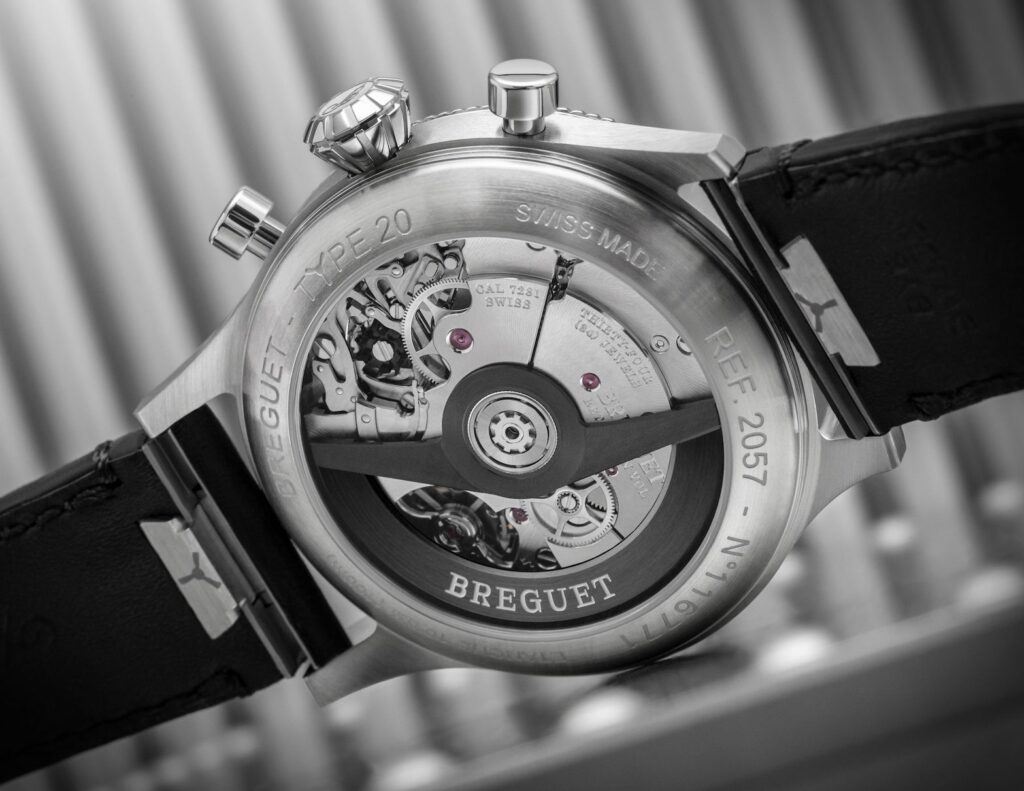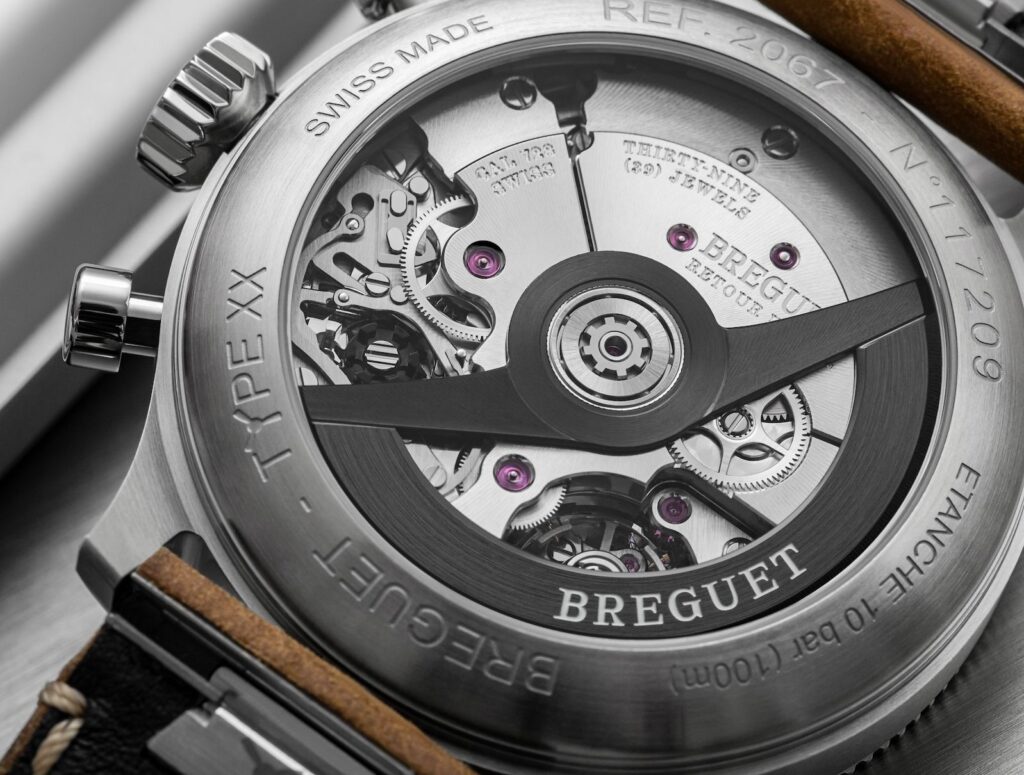 These new models incorporate a plethora of modern chronograph designs including a column wheel, vertical clutch, a high frequency of 36,000 vph (5 Hz), and an avant-garde zero-resetting activation system, all collectively contributing to their precision and reliability.
The watch components, such as the balance-spring, escape-wheel, and pallet-lever horns, are made of Silicon. This choice of material enhances the watch's durability and resistance to corrosion while reducing sensitivity to magnetic fields. This leads to improved timekeeping precision. Notably, both models are designed with a robust 60-hour power reserve and feature the coveted "flyback" function.
Design Excellence and Superior Craftsmanship
Breguet's commitment to detailed craftsmanship is visible in the thoughtful design elements. The column wheel is treated with black DLC (Diamond-Like Carbon), enhancing visual contrast while also boosting the tribological properties. The rotor, fashioned like an aircraft wing and etched with the iconic Breguet logo, is a fitting homage to the collection's historical connection to aviation.
Introducing the Type 20 Chronographe 2057 and Type XX Chronograph 2067
The brand new Type 20 Chronographe 2057 is a tribute to the vintage pieces delivered to the French Air Force between 1955 and 1959. With a 42mm x 14.1mm stainless steel case, double sapphire crystals, and 100 meters water resistance, the watch marries old-world charm with contemporary sophistication.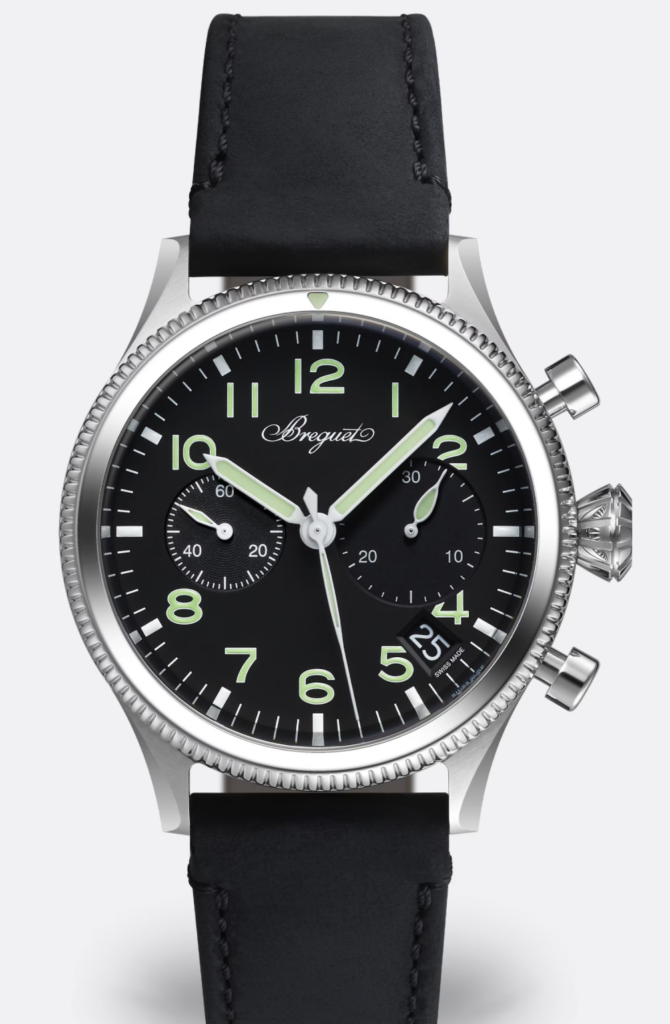 Similarly, the Type XX Chronograph 2067, with its lineage tracing back to the civilian Type XX models of the 1950s and 1960s, also incorporates these high-quality features. It particularly pays homage to a 1957 model with the individual number 2988.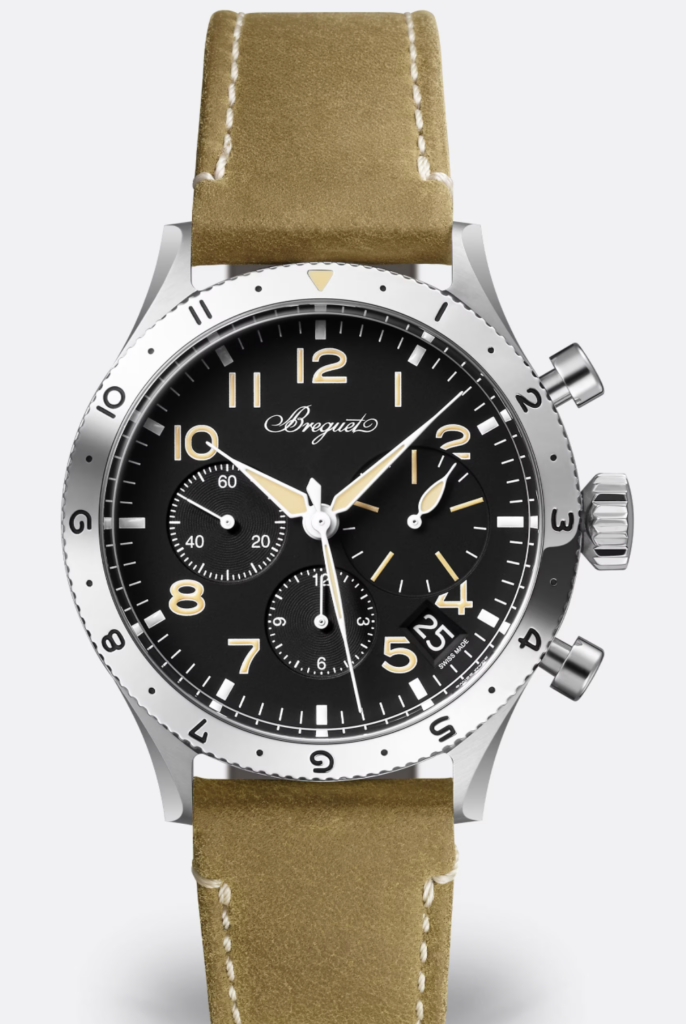 Both models are powered by Breguet's Swiss automatic in-house calibers and equipped with 60 hours of power reserve, a flyback function, and various timekeeping capabilities. They are accompanied by calfskin leather straps and black NATO fabric, packaged in an exquisite Havana-colored leather presentation box, mirroring the design of an aircraft wing. Retail for each $18,000. Please contact me HERE to order either watch.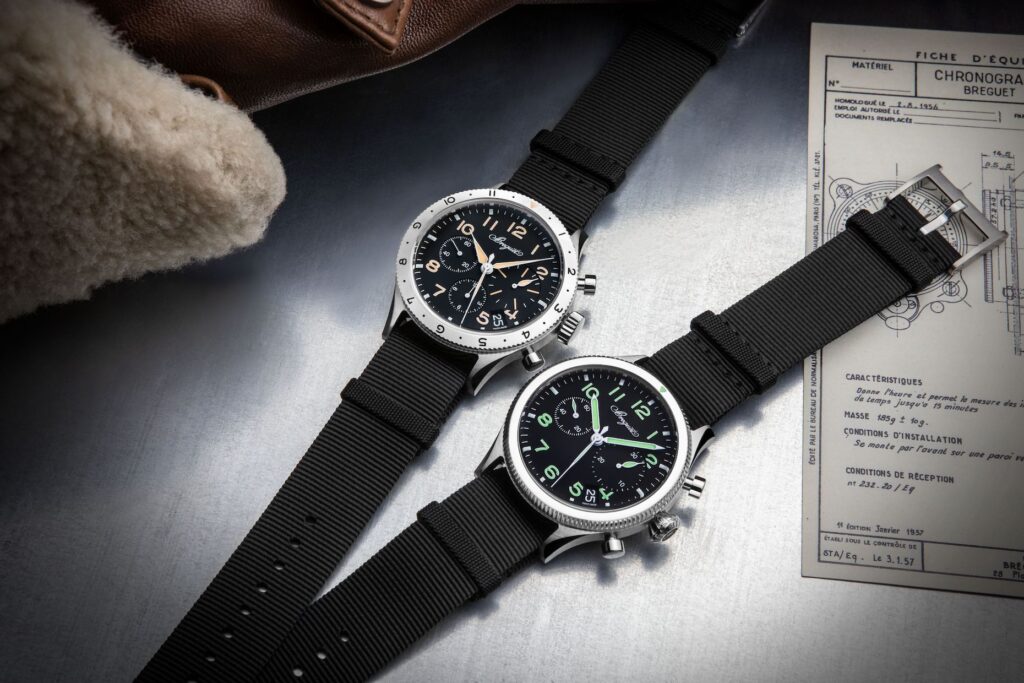 These watches are a tribute to the brand's longstanding history, an ode to the world of aviation, and a beacon of horological precision and innovation.
Due to the unpredictable and volatile market on certain Rolex, Patek Philippe and Audemars Piguet watches, prices are subject to change.