Skip to Content
IN THE NEWS: Rolex Might Have A Significant Price Increase Before The End Of The Year!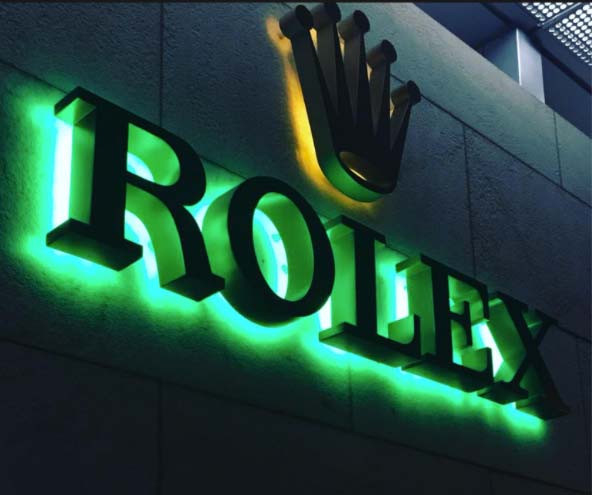 It will be almost 6 years since Rolex had a price increase. Nothing is official yet, but they are definitely due! The word on the street is that a price increase is coming before the end of the year. Some are even saying it could be even as early as next month in March. Who knows??? Nothing has officially been announced by Rolex. So it's anybody's guess, really. In my opinion, this all adds to the mystique and power of the brand. One of the ways Rolex can control the pricing of global markets is to have price increases. Let's face it, even though the economy is doing better since the downturn ten years ago, we are still not completely out of the woods. yet. In Rolex's history, they haven't lowered their prices. They have only gone up in price or stayed where they are. When every brand under the sun had price decreases between 2008-2015, there were still rumors swirling about Rolex having price increases but Rolex remained firm where they are. . Nobody knows how to do it better than Rolex. Every major watch brand looks to Rolex to see what they are doing before they implement price increases or decreases (even if they don't want to admit it).
The truth is, no other watch brand is hotter than Rolex at the moment. It still amazes me that Rolex produces close to one million watches per year for the world and yet they hold their value the best. No one can explain why that is even after all these years, that just the way it is! Most of Rolex's professional models like Submariners, Explorer's, GMT-Master II's etc have been much harder to get than in recent years and are staying firm at retail if you can get them or are going for thousands over retail.
The speculation is that US market has grown too quickly and the allocation has sold through at an accelerated pace. Not necessarily a bad problem to have. A lot of these retailers haven't been shipped the above-mentioned watches since August of 2017 because Rolex was sold out of them. In my thirty years in luxury watch retail, I have never seen this. The retailers who have these desired Rolex models want full price for them because they never know when they will be shipped these watches again. Even solid gold Day/Date models and solid gold Submariners that one could get once get 10-15% off from their local authorized retailers are offering very little to no discount on these watches. The price increase will only raise and or stabilize the value of Rolex watches. Please don't get me wrong, I don't want to pay more than I have to but why not take advantage of the current retail prices before the price increase takes over soon!
I'm a Luxury Watch Concierge
I can guide, assist and advise you on your luxury watch purchase and source the timepiece from authorized dealers
Wanna talk watches with the best of them? I can teach you how. Start today, and you will be talking like a watch pro in no time!
Due to the unpredictable and volatile market on certain Rolex, Patek Philippe and Audemars Piguet watches, prices are subject to change.