Skip to Content
My Experience On Watching Tudor Watch Brand Ambassador Lady Gaga Live!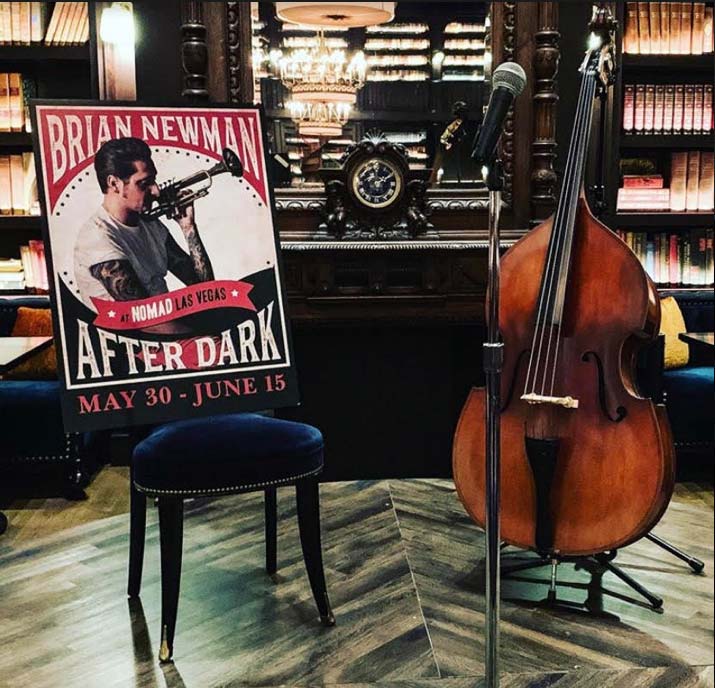 The stage that Brian Newman Perfomed on @Nomad Restaurant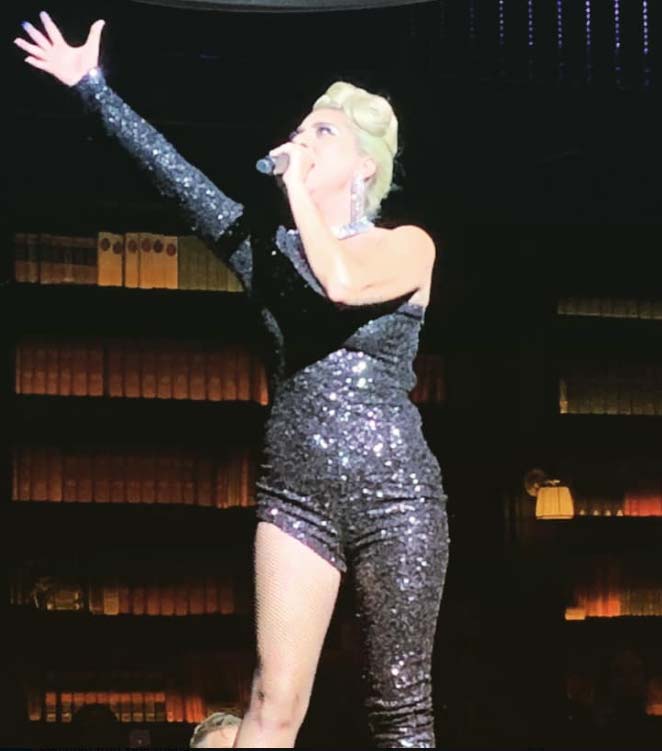 The iconic Lady Gaga performing @ Nomad Restaurant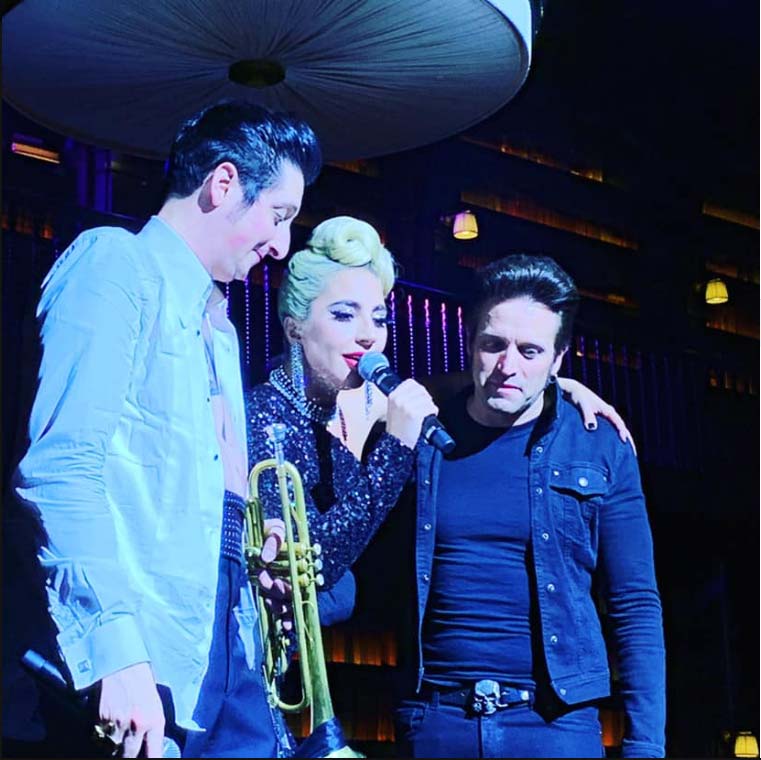 Everyone was having a great time. It was a night to remember!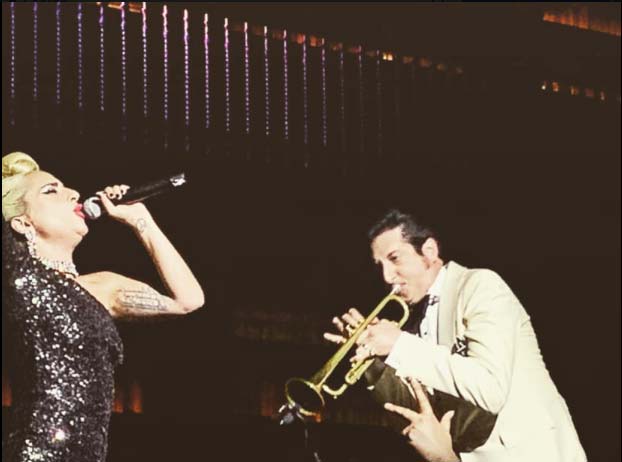 Poetry in motion: Lady Gaga singing and performing while Brian Newman accompanies on trumpet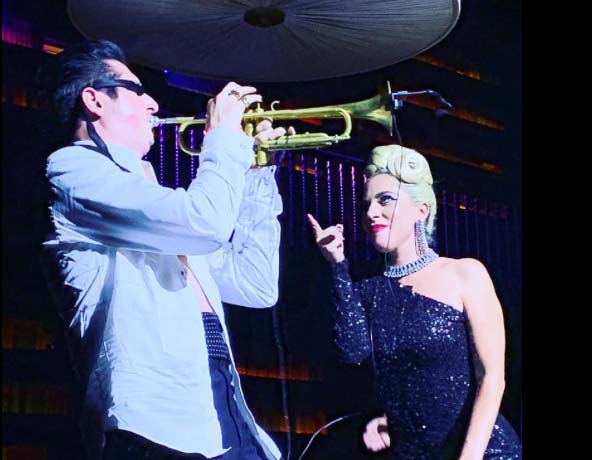 Brian Newman playing that trumpet while Lady Gaga was giving him props @the Nomad Dining Room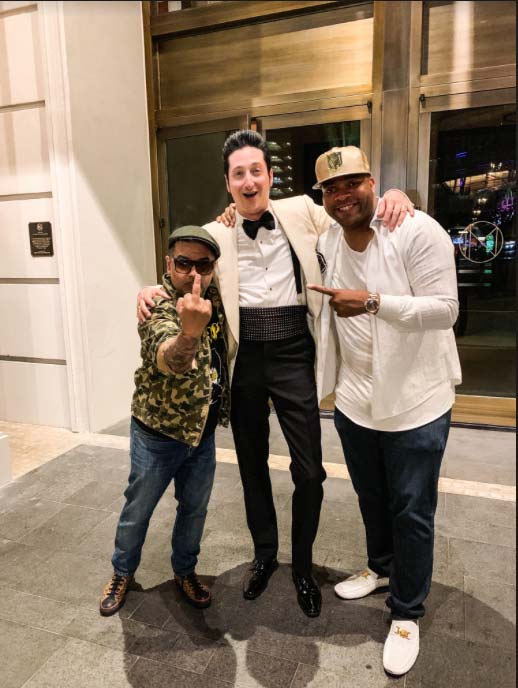 Me giving the camera "the finger", Brian Newman and my buddy YTTC
Much like Andy Warhol, since I was a kid I have been fascinated and obsessed with celebrities, and what makes someone famous? Is it talent? Is It timing? Is it media? or is it all these things??? Well, as much as all these components are important, it really is about being passionate about what you do and true to who you are!
I recently had the rare opportunity to watch Tudor Brand Watch Ambassador Lady Gaga perform live on three separate occasions in front of about a hundred people. Let me preface this by saying I am not a fan of her music although I am incredibly inspired by what she has accomplished in a relatively short period of time. My goal for the last couple of years has been to interview her not just because of her affiliation with Tudor Watches but for who she is. I had no idea that I would actually be within a couple of feet and photograph one of the most famous women and people on the planet!
The Nomad Hotel, Nomad Bar, & Nomad Restaurant in Las Vegas have become my second home. They opened late last year at the Park MGM Hotel Las Vegas. I have been a fan and passionate regular of the Nomad Hotel in NYC since 2014. As an honored and respected guest, I was graciously invited by my Nomad family to attend Brian Newman's residency "After Dark" at the Nomad Restaurant. For all of you who don't know, Brian Newman is Lady Gaga's Band Leader and a hell of an accomplished trumpet player in her Jazz and Piano Band. Brian was doing a residency at the Nomad Restaurant Restaurant Bar which coincided with Lady Gaga's residency at Park MGM from May 30- June 15 of 2019.
Brian Newman's show was a return to Vegas and the Nomad Restaurant was the perfect backdrop! This library style dining room is a delightful blend of old-world Great Gatsby style and charm (with vintage second edition books purchased from the Rockafeller Family on the shelves all around the room) and The Sopranos. There is an underbelly of sinister which makes this a fun and exciting room to eat, drink, and be entertained in! So on the first Sunday of Brian's Newman's residency, I noticed that there were velvet ropes and security at the entrance.
The previous three shows were more casual and not so fussy. So I definitely knew something big was going on. Brian Newman's show combines an amazing jazz band comprised of a band of brothers playing some original and iconic hits mixed with a really sexy and tasteful burlesque show. As I entered the bar of the Nomad Restaurant people were definitely talking about Lady Gaga making a guest appearance and somehow I had a feeling she would show her support. I also came to find out that Lady Gaga is Brian Newman's daughter's Godmother.
Indeed, not only did Lady Gaga show up to lend her support but she totally took over Brian Newman's set. It was unbelievable! This was a once in a lifetime opportunity to see one of the biggest icons of our time in such an intimate and original setting which happened to be my "living room". She and Brian Newman's chemistry was positively undeniable! I was mesmerized by her passion, conviction, energy, and talent! She nailed classic Frank Sinatra hits like a veteran and was vivacious, sexy, bold, and confident. She turned up the show to a different level where everyone was completely hypnotized by her brilliance.
Even though her security was like Fort Knox, she moved through this small crowd of adoring fans like a boss and walked over to the bar off to the side of the Nomad Restaurant dining room where I happened to be sitting. She started greeting and talking to people and was quite friendly and charming. I was literally within feet of her. The thing I noticed right away was that she was real and not afraid to be who she is. Her effect on people was a sight to see because you can tell that she really touches her fans on such a personal and profound level.
After the gig, I went outside with my buddy I was there with and ran into Brian Newman and he was one of the nicest people I have met in a long time! I got to take a cool shot with him and my buddy where I am giving the camera my trademark middle finger. Brian was just a surprise as I was! You can listen to my podcast about my experience of watching Lady Gaga and Brian Newman at Nomad Restaurant, HERE!
FYI, since I did the podcast I was able to see Lady Gaga perform one last time at the Nomad Restaurant. Because of all the press, including TMZ and many other news sources reporting of Gaga's guest appearances at Nomad Restaurant, this time the crowd was three times that of the last two performances I saw.
Randomly, I got to meet and chill for a min with Meaghan McCain, one of the co-hosts on the hit tv show "The View" and the daughter of the late Senator, John McCain. She was pretty cool. My friends and I had a little push back from Lady Gaga's security because of where we were sitting(which happened to be the area that was designed for Lady Gaga for that evening) but thankfully we got that resolved rather quickly as it was a complete misunderstanding. I actually got the opportunity to photograph her quite a bit up close. Next time I will interview her fingers crossed! She comes back to Vegas in October and I am looking forward to the opportunity to see what makes her tick…
Due to the unpredictable and volatile market on certain Rolex, Patek Philippe and Audemars Piguet watches, prices are subject to change.